Happy Markus Golden Feels 'Like I Got Drafted…
2 min read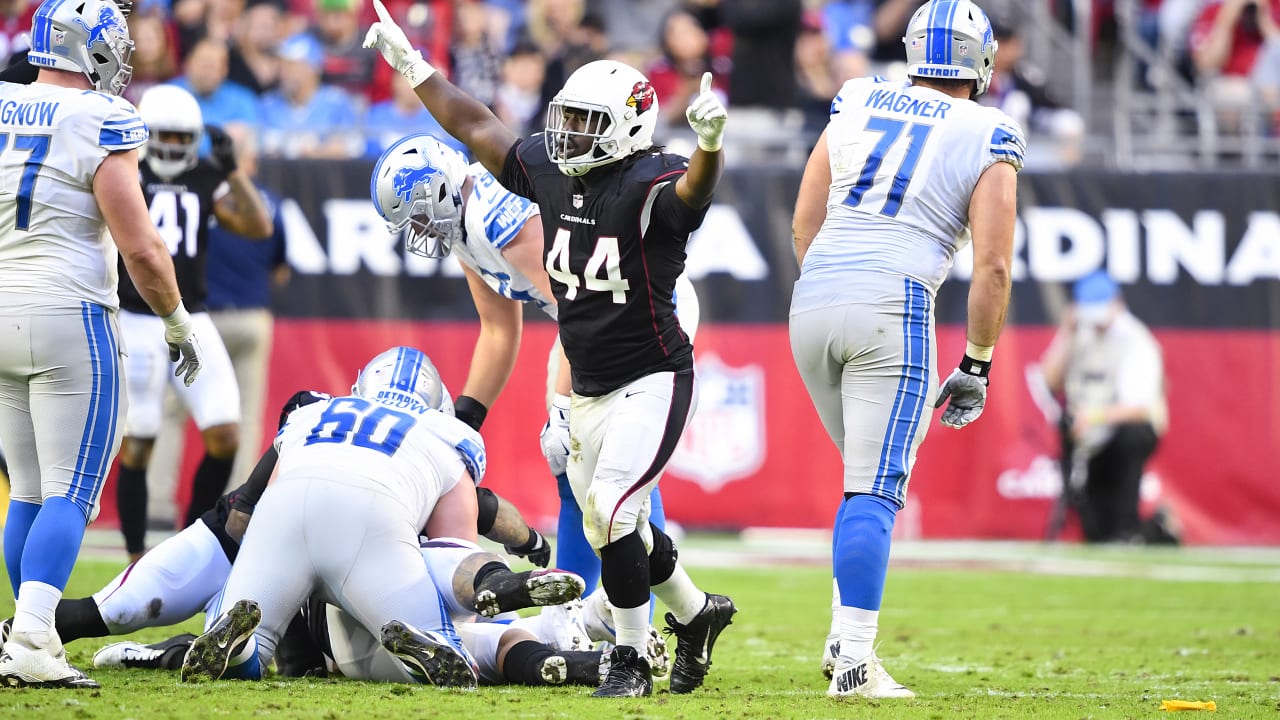 He had hoped for more going into free agency in his last year with the Cardinals, in 2018. But the market never truly developed, and he ended up settling for a one-year, $4 million deal with the Giants. He had 10 sacks in 2019, but again, a market never developed, and the Giants went with a seldom-used tender offer mechanism for another one-year, $3.75M contract – far from big money.
"I'm used to something I think is going to go a certain way and it's going to be perfect for me then it goes the wrong way," Golden said. "I'm used to stuff happening like that. I'm always ready for the next thing in my way, the next obstacle."
But he said he harbors no ill will with the Cardinals and his initial departure, emphasizing the Cardinals wanted to keep him after 2018. That didn't work out, and besides, Golden said, it was important to keep business and other relationships separate.
One of those relationships was with Jones, who called Golden hyped up that his former wingman was returning to desert. Jones, Golden said, is irreplaceable, but he doesn't feel pressure to do his job – which is to sack quarterbacks.
"To be honest I wanted to be on the opposite side with Chandler and hunt like we used to," Golden said. "But I'm going to hold it down for him."
There are nine games for Golden to make a second mark as a Cardinal. He will again be a free agent after the season, and the future – especially in a time where COVID restrictions will likely impact the salary cap – is cloudy.
But after the last two years of trying to figure out a new contract, Golden knows what it's about, and it certainly hasn't removed the wide smile he's worn since the trade.
"I'd be lying if I said (free agency) wasn't frustrating," Golden said. "But I kept my head up. I always look at stuff positive … Look how it worked out. No money in the world that I would've made could've been even better than me coming back and being an Arizona Cardinal."
https://www.azcardinals.com/news/happy-markus-golden-feels-like-i-got-drafted-again-by-cardinals