HC Vic Fangio updates where Broncos stand at…
3 min read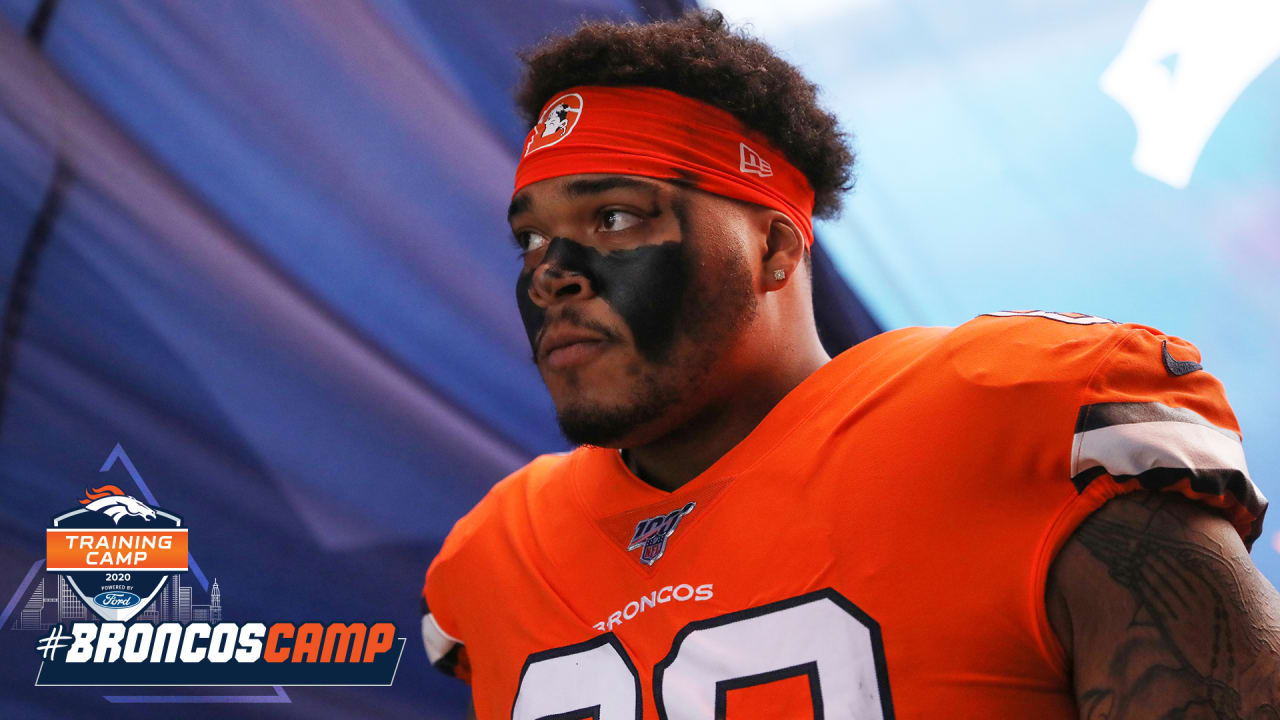 ENGLEWOOD, Colo. — A day after tackle Ja'Wuan James opted out of the 2020 season, Head Coach Vic Fangio admitted the Broncos' depth at tackle "is going to be challenged."
Fangio, though, seemed optimistic on Tuesday about the Broncos' options at both tackle positions.
Elijah Wilkinson appears to the be the favorite at right tackle to replace James, and he has plenty of experience at the position after he started 12 games in James' stead last season.
"I thought Eli made a lot of progress last year throughout the season," Fangio said. "He [missed] the last game and a half or so where he hurt his ankle, but as far as it goes as it relates to Eli, it's a good thing for him personally because now he gets to go back to the position he spent 800, 900 snaps at last year and all the practice that goes with that. From his perspective, it's a good thing."
Wilkinson, a fourth-year pro, has appeared in 36 career games at a variety of positions.
The left tackle job, meanwhile, is Garett Bolles' to lose, according to Fangio.
"I think he took a step last year during the season," Fangio said. "He played better the last half, last third of the season than he did in the early part of the season. I think he's had his best offseason as far as where he's at. He had a really productive offseason when it comes to physical workouts. I think he's in a better place mentally and emotionally than he's ever been in at this time of the year. He's got Mike [Munchak] coaching him now for the second season in a row, which I don't think he had previously in his career. I think we all sense that he's in a better spot in all areas than he has been in his past. He's gotten bigger. I think he's gotten more knowledgeable, and I think he's ready. Can I guarantee it? No. We'll all see when we start playing real games. But I'm cautiously optimistic."
The former 20th-overall pick has not missed a game in his three years as the team's starter.
James, who posted a lengthy statement following his decision, now remains under contract with the Broncos through 2023.
Fangio said he did not think the 2019 season — in which James missed the majority of the season with a knee injury — played a role in James' decision to opt out.
"I don't think that factored into it at all," Fangio said. "Ja'Wuan and I had several conversations in the offseason. They all were very good and productive. I don't think it had any bearing on it whatsoever. He was training to have a good season all through the offseason. I thought he had a good offseason. We spoke many times. Down toward the end here when he had to make a decision, he just chose to opt out, which is his choice and we're fine with [it]."
https://www.denverbroncos.com/news/hc-vic-fangio-updates-where-broncos-stand-at-tackle-following-ja-wuan-james-opt-