How Chris Harris Jr. combines mind and muscle as…
3 min read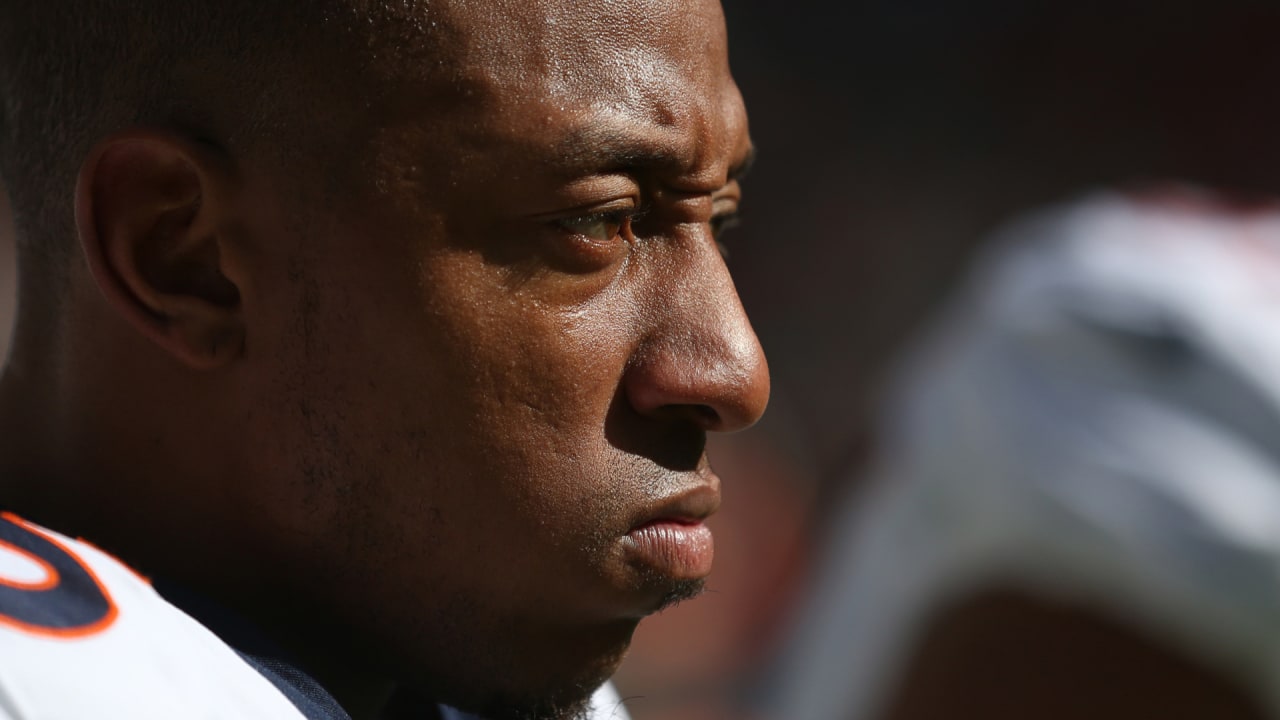 Because of his versatility, Harris can line up inside and outside against receivers equally well, and each positioning brings different challenges.
"It's two totally different worlds," Jackson says. "Being outside, it's outside. But compared to being on the inside, there's a lot of space in there. A guy can pretty much run whatever he wants to run. The throws are a lot shorter, so it's one of those things where you have to be sticky in coverage, like right away. To be able to change your mindset to play outside and play inside, that takes a unique skill set, and not a lot of guys can do it."
If he's inside, Harris communicates more with the linebackers and safeties. How they work in that space as players cross back and forth can be the difference between a broken-up pass and a busted coverage.
As soon as the ball is snapped, Harris works out whether he can cash in on the mental bets he made of what route and play is being run, or whether he has to hedge and react. Being able to instinctually understand and decide as the receiver makes his first moves is what playing the position is all about.
"You can tell he watches film," Colts receiver T.Y. Hilton says. "He's always there, he's going to be in your face and it's going to be a long battle that's very challenging. … He's pretty smart, so he pretty much knows when you line up in the slot what routes you like to run, he likes to get up in your face."
At the same time, Harris starts working out what technique he'll utilize as he reads his opponent's first moves.
"What really sets me apart in the league is to have great fundamentals, and that's what really helps me out on the line," Harris says. "I give them different things on the line — I can inch, I can read-step, slide, kick-step or I can do multiple different things. I've got a lot of different tools in my toolbox to be able to switch up on a receiver."
As receivers like Hilton take their first step or two, they will likely be met with one of Harris' favorite techniques — jamming receivers right off the line of scrimmage, stalling his opponent's route for valuable tenths of a second to disrupt a play.
"Every time [you] go against Chris, you're going to feel his strength," former teammate and current 49ers WR Emmanuel Sanders says.
Former Raiders rival and current Cowboys receiver Amari Cooper agrees with that assessment, and he says that there's another part to Harris' frame that makes him such a tough defender.
"He fights through the whole play," Cooper says. "He's a real scrappy guy at the line, real handsy. One of his biggest attributes is he's not a very tall corner, but he has really long arms. He is unorthodox in that way."
After the first moments working out his chosen technique on a play, it's all about being sticky as the receiver works to try to find any space against him. But if Harris has been successful in his preparation and his play diagnosis, he may have already forced the opposing quarterback to move to his next read, which would require him to sit in the pocket another second or two as the pass rush gets closer.
The ball may not come Harris' way, but an incomplete pass, sack or interception that follows may in part be because of how he played those first two seconds.
https://www.denverbroncos.com/news/cornerback-craft-chris-harris-jr-skills-feature-nfl-best-cbs