How D.J. Wonnum, Kenny Willekes & James Lynch…
2 min read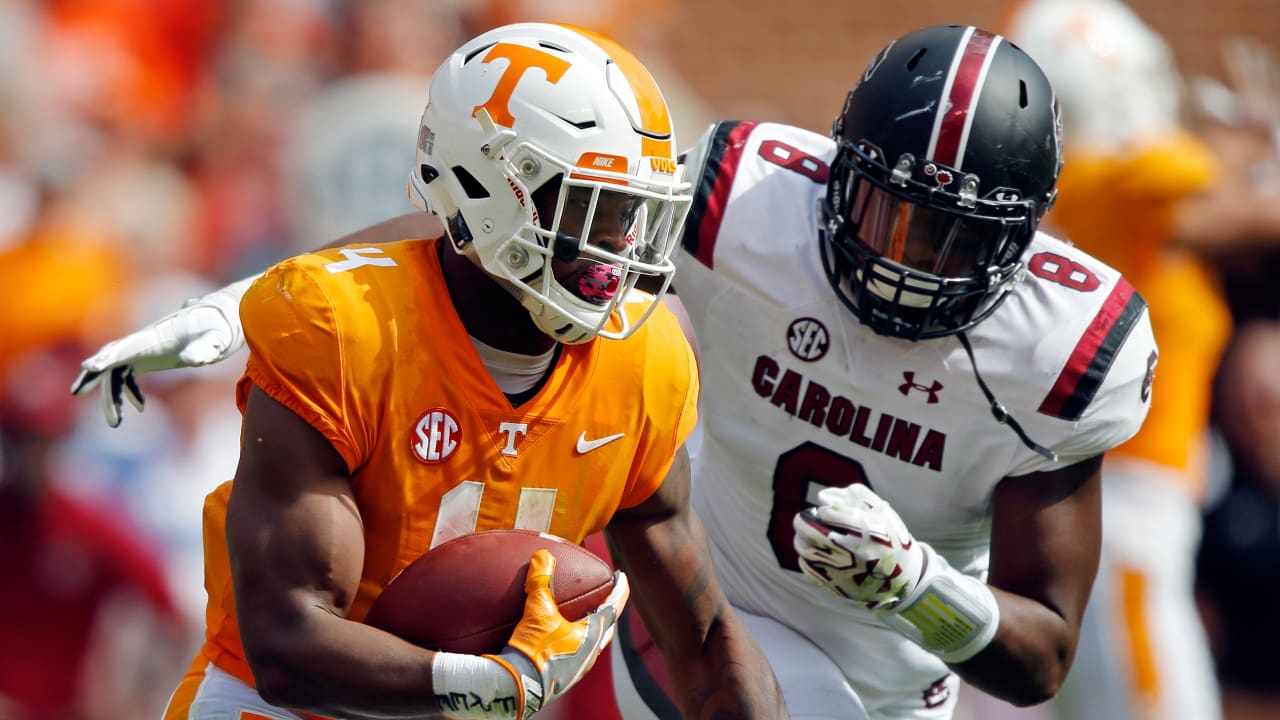 Wonnum is joining a Vikings defensive ends group that is returning Danielle Hunter and Ifeadi Odenigbo, who saw significant playing time in 2019. Stacy Keely signed with Minnesota as an undrafted free agent last spring, and the Vikings also added Eddie Yarbrough and Anthony Zettel.
Stephenson called Wonnum "self-made" and said he possesses several traits that Vikings Head Coach Mike Zimmer and Patterson look for in defensive ends.
Stephenson specifically pointed to South Carolina's games against Georgia and Kentucky. Wonnum tallied 3.0 sacks for 25 lost yards against the Wildcats.
"When you turn on the tape, you watch him against Georgia and those two offensive tackles (Isaiah Wilson and Andrew Thomas), and he played really well in that game. That was kind of our litmus test for a lot of these defensive linemen," Stephenson said. "Then you watch him against [Kentucky], and that was one of his better games.
"That one kind of put him on the map," he added. "He's long, he's athletic, he's very coachable, a good kid off the field, so he fits the Viking mold, for sure."
"I'm excited about this young man. He's long, he's athletic, he can run, but most importantly, he's very smart. … I know everyone out there is trying to compare him to Danielle Hunter because their numbers are similar. But people forget, the year after we took D, we took Stephen Weatherly. They had the same type of numbers as far as height, length and athleticism. Those guys are hard to find that fit all that criteria. So this young man had that. I was excited that we were able to get him, so now it's just a matter of him going to work and me going to work and trying to bring the best out of him. I want him to become the best D.J. Wonnum that he can become. I don't want him to be the next Danielle Hunter; I'm not trying to make him the next Danielle Hunter. I'm trying to make him the best D.J. Wonnum that he can be. And I think if we can get that to happen, all of us will be very happy to have this guy on our team."
— Vikings Co-Defensive Coordinator Andre Patterson
https://www.vikings.com/news/dj-wonnum-kenny-willekes-james-lynch-nfl-draft-defensive-line