How Peyton Manning & John Lynch developed a Hall…
4 min read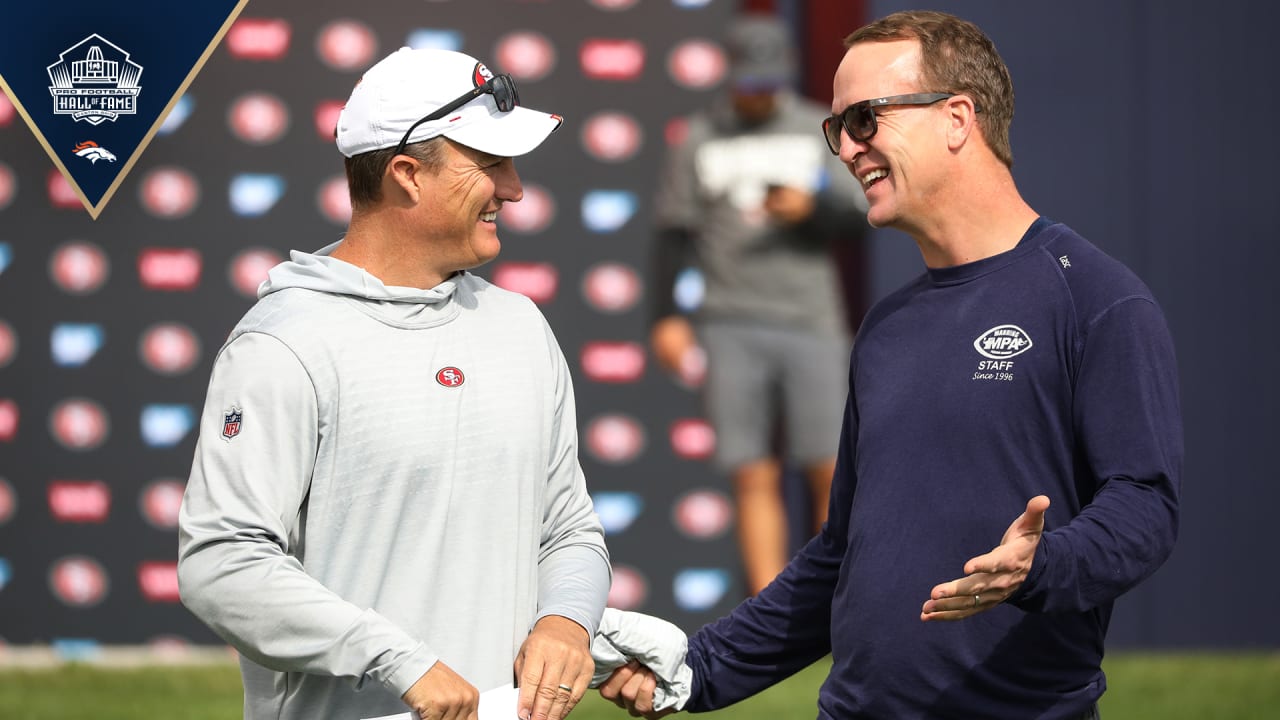 "Coming to Denver, it was an anxious period of time coming off an injury, learning new teammates, new coaches, a lot of the same things that Tom Brady's having to go through right now," Manning said. "I was nervous not knowing how it would play out. But Denver and the Broncos organization — John Elway, John Fox, Mr. [Pat] Bowlen — I remember having a couple conversations with him that first year, even though his health was declining. Everybody made me feel welcome, and that was really helpful in this kind of transition period for this second chapter of my career. Just felt really lucky to play four wonderful years there, be a part of another championship tam. As I've said many times, it's not what I wanted, because I always wanted to play for the team that drafted me — which I think every player should shoot for that goal, and not many get to do it. John Elway got to do it, Troy Aikman, Dan Marino, my brother Eli got to do it. But things happen, injuries come into play and you've got to find somewhere else to play. Denver was the best place for me, and I'm really proud of my time there with the Denver Broncos."
Lynch said despite his similar desire to remain with the franchise that drafted him, he viewed his time in Denver as an opportunity that could "reignite" him.
"You get in a comfort zone, even though you try with all your power not to get in a comfort zone," Lynch said. "But driving to work, it's different. It kind of wakes up your senses. … It was such a great place to live, such a first-class organization, Pat Bowlen, Mike Shanahan, [Director of Sports Medicine Steve "Greek" Antonopulos] who's been there. They just did things right. Mr. Bowlen was such a tremendous man, and he was all about winning and he was all about facilitating anything it took to win. He was an owner that was there all the time but wasn't doing people's jobs for them. He was just there to let you know he cared and wanted to do everything he could to win. It was such a great move for myself and my family. Our kids were really raised there. And then from [a] football [standpoint], we unfortunately didn't win a world championship. We got to an AFC Championship — myself and my teammates — and we came close. It was four great years, and I'm so thankful to the Broncos and everybody in Denver for making it such a wonderful place."
While Lynch and the 2005 team didn't earn a Super Bowl XL appearance, they did carry Denver to its first AFC Championship game in seven years. The Broncos then waited another eight years before they returned to that stage in January of 2014. Manning, of course, was able to make a pair of Super Bowls and cap his career with a Super Bowl 50 win.
The two competitors who capped their illustrious careers in Denver will now enter the Pro Football Hall of Fame together. And while the announcement of their election didn't become official until Saturday, the pair of friends were able to celebrate a few days early. Coincidentally, Lynch, Manning, Eli Manning and a mutual friend had a golf trip planned days after Pro Football Hall of Fame President David Baker surprised them with the news.
"Once John and I both got the news, I sort of called him and I said, 'Hey, John, anything new with you these past couple days?" Manning said. "And he's like, 'Yeah, maybe. Anything new with you?' And I said, 'Yeah.'
"So we kind of acknowledged we'd both received this knock on the door. It really was a fun golf trip. Got to be there with Eli and kind of have a little quiet celebration. Nobody else could tell why we were drinking some champagne and having some toasts."
Perhaps there are more more mai tais and champagne in the future for Manning and Lynch. At the very least, a couple of gold jackets are coming soon.
https://www.denverbroncos.com/news/mai-tais-and-secret-champagne-toasts-how-peyton-manning-john-lynch-developed-a-h