How to watch Broncos vs. Titans
1 min read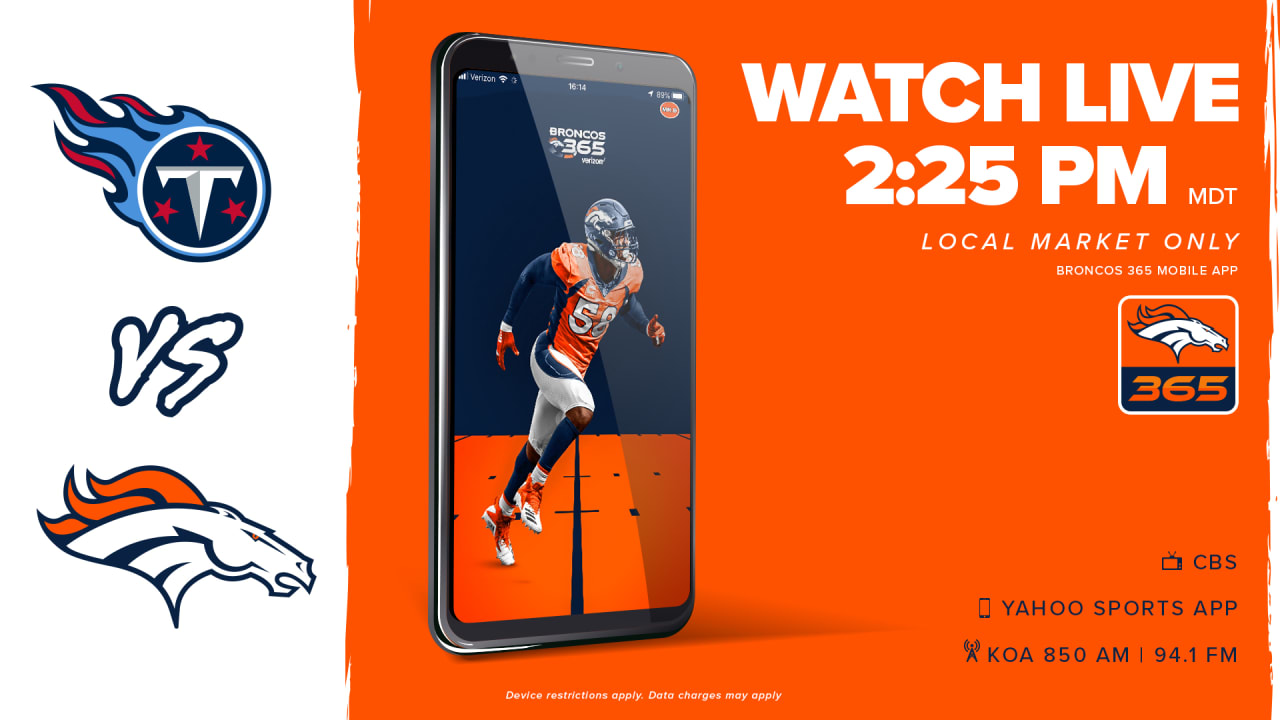 The Broncos face the Titans at 2:25 p.m. MT in Week 6. Here's how to watch/listen:
Play-by-Play: Andrew Catalon
LOCAL ENGLISH RADIO (KOA – 850 AM/94.1 FM & The Fox – 103.5 FM)
SPANISH RADIO (KNRV – 1150 AM)
Play-by-Play: Carlos Valdez
Analyst: Salvador Hernandez
In-market fans can stream the game on DenverBroncos.com or in the Broncos 365 app via mobile web on iOS and through the Yahoo Sports app. Streaming is available on Android devices on the Yahoo Sports app only.
https://www.denverbroncos.com/news/how-to-watch-broncos-vs-titans-week-6-tenvsden-tv-online-broadcast