Hunter & Griffen Showing Other Pro Bowlers How to…
2 min read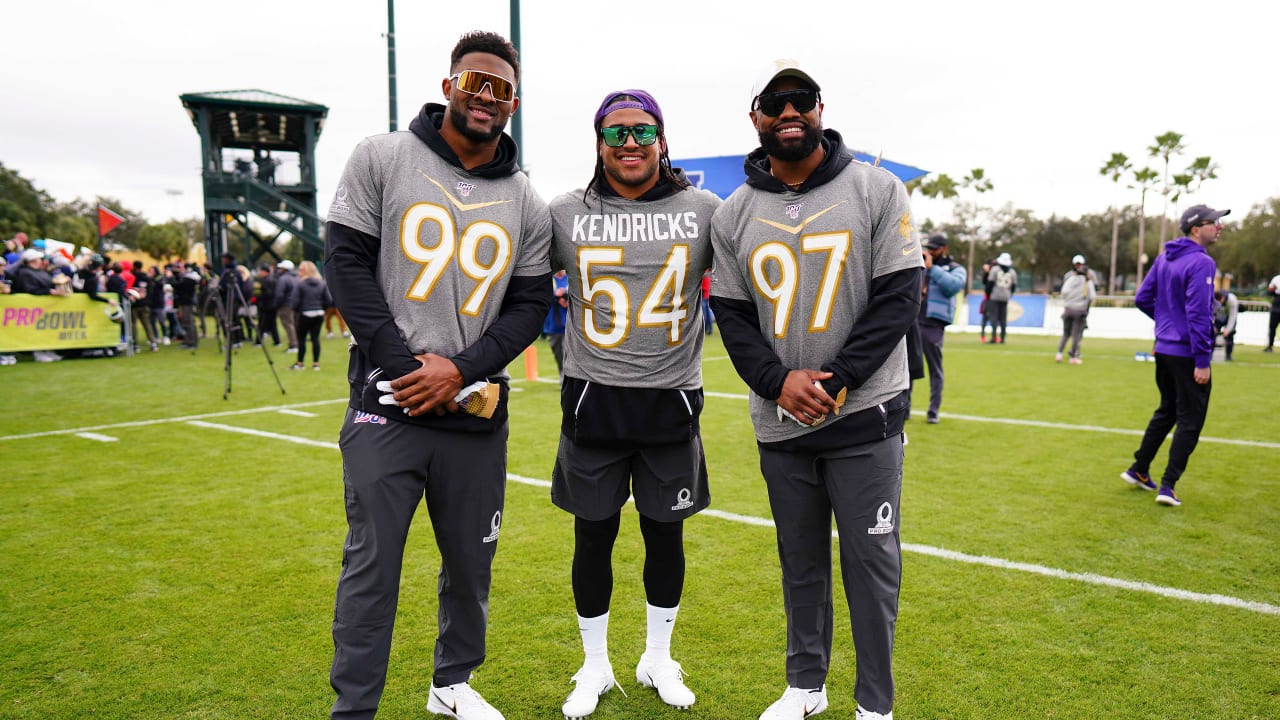 Players from the NFC that are usually opponents will share a locker room this week, but friendly jabs also likely will be exchanged.
"I'm just excited to be out here and talk to everybody and, of course, talk a little smack because that's what I do," Griffen said. "Everybody knows me, I'm going to talk a little smack."
Wednesday was the first of three Pro Bowl practices this week. The NFC and AFC teams, which are coached by the Seahawks staff and Ravens staff, respectively, will hold practices on Thursday and Saturday before Sunday's game.
The Pro Bowl will take place at Camping World Stadium at 2 p.m. (CT) Sunday.
Last year, the NFC team fell short in a rainy game of "backyard football," during which Hunter was credited with a sack of former Colts QB Andrew Luck.
Any predictions for what Vikings fans can expect this weekend?
"Me and Griff' going out there, we're just going to have fun," Hunter said. "We're both trying to have a sack or two for the game. It should be fun."
Hunter, Rhodes and Griffen each projected a win for the NFC.
"We're gonna win. There's nothing else to say," laughed Rhodes.
"I'm predicting us to win," Griffen said. "It's going to be fun being out there with the guys and [letting our fans see us] having fun. We've got the best fans in the world, so we'll be out there to do that."
https://www.vikings.com/news/hunter-griffen-showing-other-pro-bowlers-how-to-cope-in-chilly-florida