Indianapolis Colts tight end Jack Doyle was…
2 min read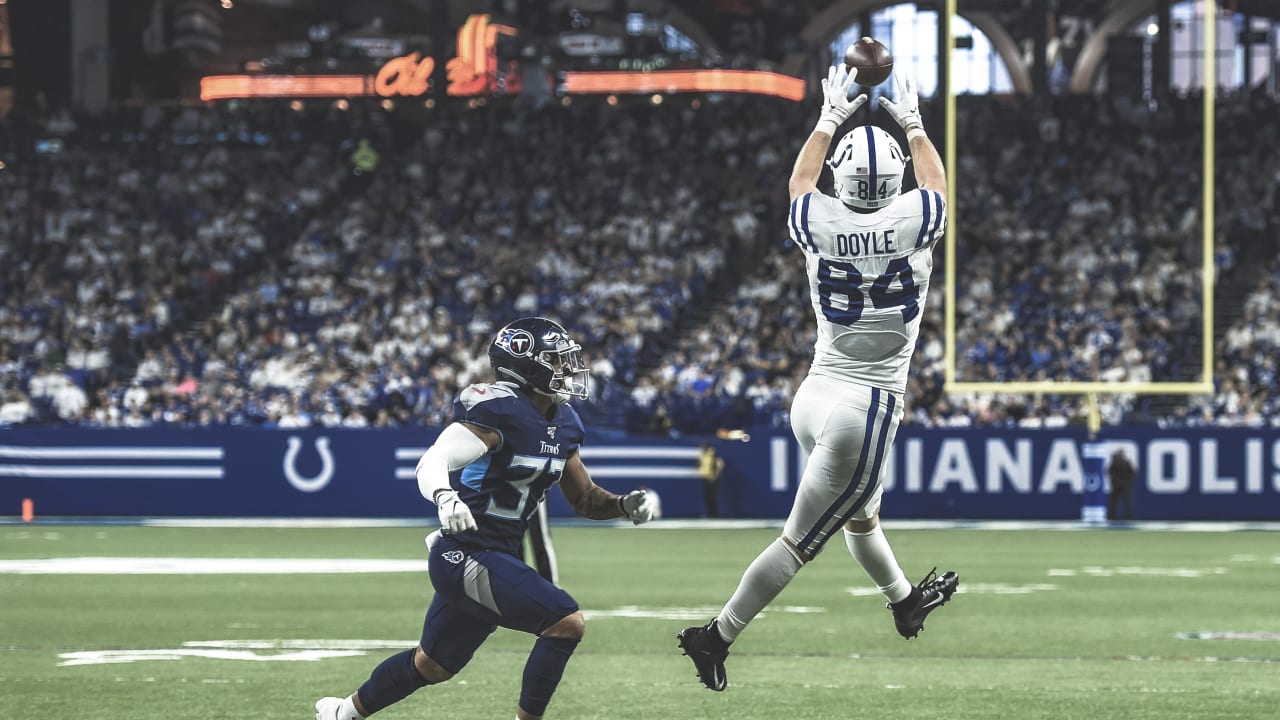 INDIANAPOLIS — There's no reason to be surprised when an NFL draft pick goes on to have a successful career, but what about when an undrafted "camp body" becomes a Pro Bowler? Those instances are few and far between.
Count Indianapolis Colts tight end Jack Doyle — who just wrapped up his seventh season with the team after going undrafted in the 2013 NFL Draft — among those latter success stories.
The Colts actually weren't the first team to acquire Doyle's services, as the Tennessee Titans signed him after he went unclaimed. However, he was waived during preseason roster cuts before his rookie season began, and the Colts put in a claim on him before the Titans could sneak him onto their practice squad.
The hometown kid from Cathedral High School in Indianapolis has been the Colts' top tight end since 2016, earning Pro Bowl honors after catching a career-high 80 passes for 690 yards and four touchdowns in 2017.
"The things I always perceive a good football player being are tough, he's got that; consistent, he's that; smart, he's that. Then you get into the talent of the football player. Obviously, talent is huge and those first three things he is off the charts with and then you add his talent into that. Obviously, you get what we have here with Jack," Colts offensive coordinator Nick Sirianni recently told reporters about Doyle. "I mean he is a great teammate, good leader. It is a good example of – as a coach, you want guys like this on your team because you can consistently point to Jack and say, 'Hey, this is how we need to do it right here. This is how we need to do it right here.' We always feel as coaches like when we are talking, that's good but we have to show film and show how they are doing it because that is what really drives it home."
https://www.colts.com/news/jack-doyle-top-undrafted-free-agents-decade-draft-wire