Inside Peyton Manning's film sessions with Drew…
2 min read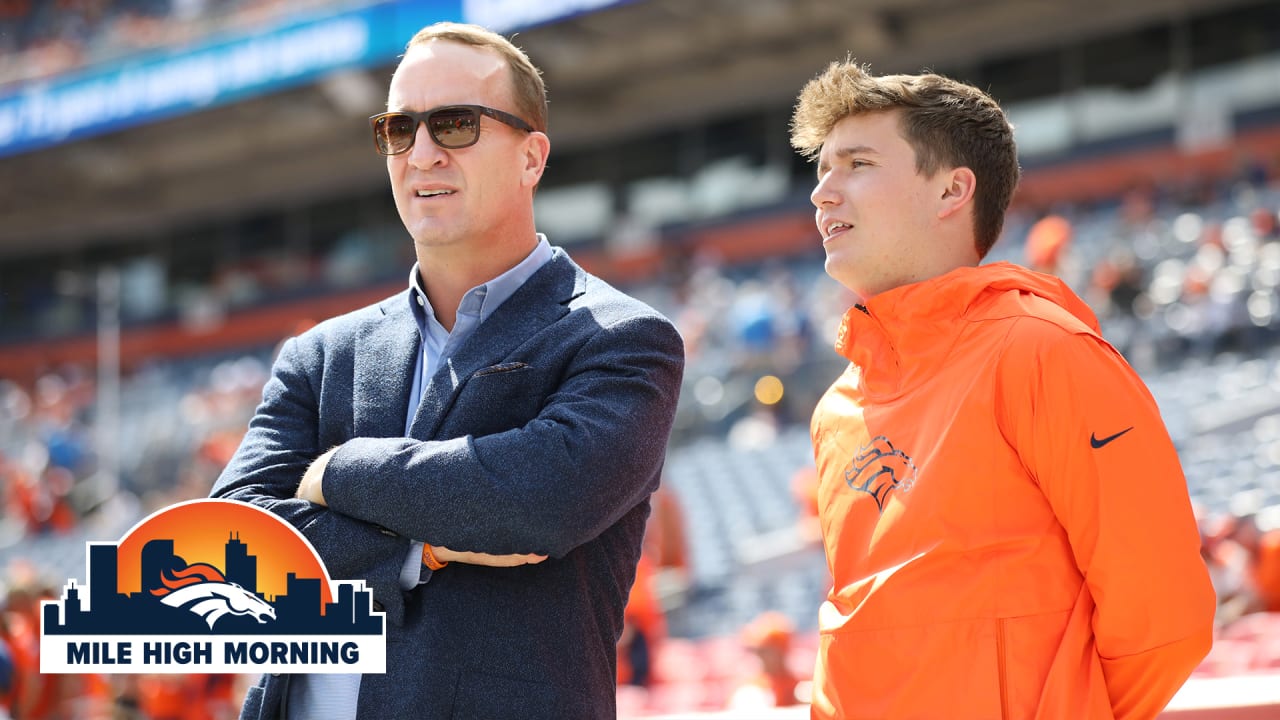 The Lead
All offseason, we've heard rumblings of Drew Lock working with Hall of Fame quarterback Peyton Manning.
On Tuesday, we finally got some details, courtesy of the Denver Post's Ryan O'Halloran.
The story chronicles a pair of two film sessions that Manning hosted that spanned nine to 10 hours, and the two QBs dove into the finer points of the game.
"We watched some of my old stuff, talked about some things I liked to do and then watched his stuff," Manning told O'Halloran. "Drew had some questions, like, 'On this coverage, what did you like?' It was just a lot of football talk — quarterback talk."
Lock spoke Monday about the value of the sessions, and Manning said he believes Lock is putting in the necessary offseason work.
As Lock enters a quarterback competition against Teddy Bridgewater, Manning believes that continuity could give the third-year player a better chance at success.
"I don't make excuses or defend Drew and he's been very accountable in his comments and certainly knows what he needs to do and has a plan to do it," Manning said. "But I will say the greatest benefit I had as a player was having the same offensive coordinator (Tom Moore) for my first 13 years. Tom Brady had the same offensive system for every year (in New England) and Tampa last year pretty much got it to his system (later) into the season.
"It makes a big difference when you have continuity. In Drew's second year, he was already on his second coordinator and then you add in the COVID offseason. That's tough for any quarterback. I can tell (during the meetings) that he was excited about getting into the facility, getting with Pat Shurmur and being on the same page because they didn't get to that last year."
https://www.denverbroncos.com/news/mile-high-morning-inside-peyton-manning-s-film-sessions-with-drew-lock