Jackson dishes on defense, Mack trade anniversary 
2 min read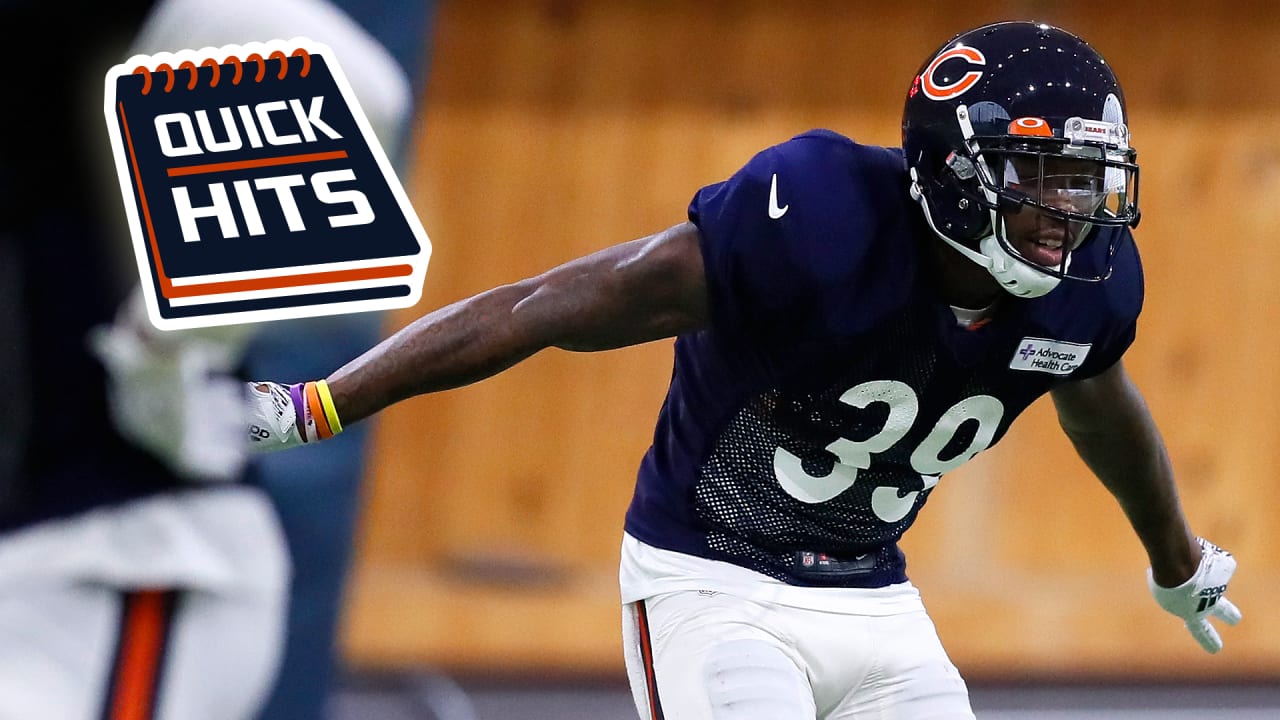 Seminal moment: Sunday marks the one year anniversary of the blockbuster trade in which the Bears acquired All-Pro outside linebacker Khalil Mack.
Asked what he was doing when he learned of the deal, Jackson said: "I had just woke up. Everybody was calling my phone, texting my phone. So I was like, 'There's something going on.' So I get up, I look on Instagram, and I just go to Twitter and I'm like, 'Man, we got Mack.' So it was kind of crazy."
Mack turned a very good Bears defense into a great one in 2019; the unit led the NFL in points per game (17.7), takeaways (36), interceptions (27), interception return touchdowns (5), opponent passer rating (72.9) and rushing yards per game (80.0). His impact was evident from the day he joined his new team.
"It just makes you want to go even harder," Jackson said. "I feel like that took everyone to another level—the way you work, the way you practice. You've got to show him that he's not the only big dog on this team; that we're going to match his energy."
Rookie on the rise: Jackson has been impressed with Bears rookie running back David Montgomery, a third-round draft pick from Iowa State.
"David's a dog," Jackson said. "He's a gamer. To see how he comes out here and competes against our defense, it just shows that he's something special. He's one of those X-factors that we have on offense right now. Him and Tarik [Cohen] and Mike [Davis], to see what that backfield can do, it's kind of crazy. We're really expecting a lot from him as a young guy."
Work in progress: Nagy doesn't expect converted offensive tackle Bradley Sowell to master the tight end position in a couple months. Sowell was moved to tight end during the offseason after playing his first six NFL seasons as an offensive lineman.
"In my opinion he's a developmental guy that's worked really hard to get to where he's at right now," Nagy said. "So we need to have some patience.
"You deal with guys like him that sacrifice themselves to make the team better at a certain position. He did that. And so I just don't think it would be fair for us to criticize him too hard right now just because he is learning. But I like where he's at, and I have a lot of confidence in him."
https://www.chicagobears.com/news/quick-hits-jackson-dishes-on-defense-mack-trade