Jared Allen 2022 Hall of Fame Finalist
1 min read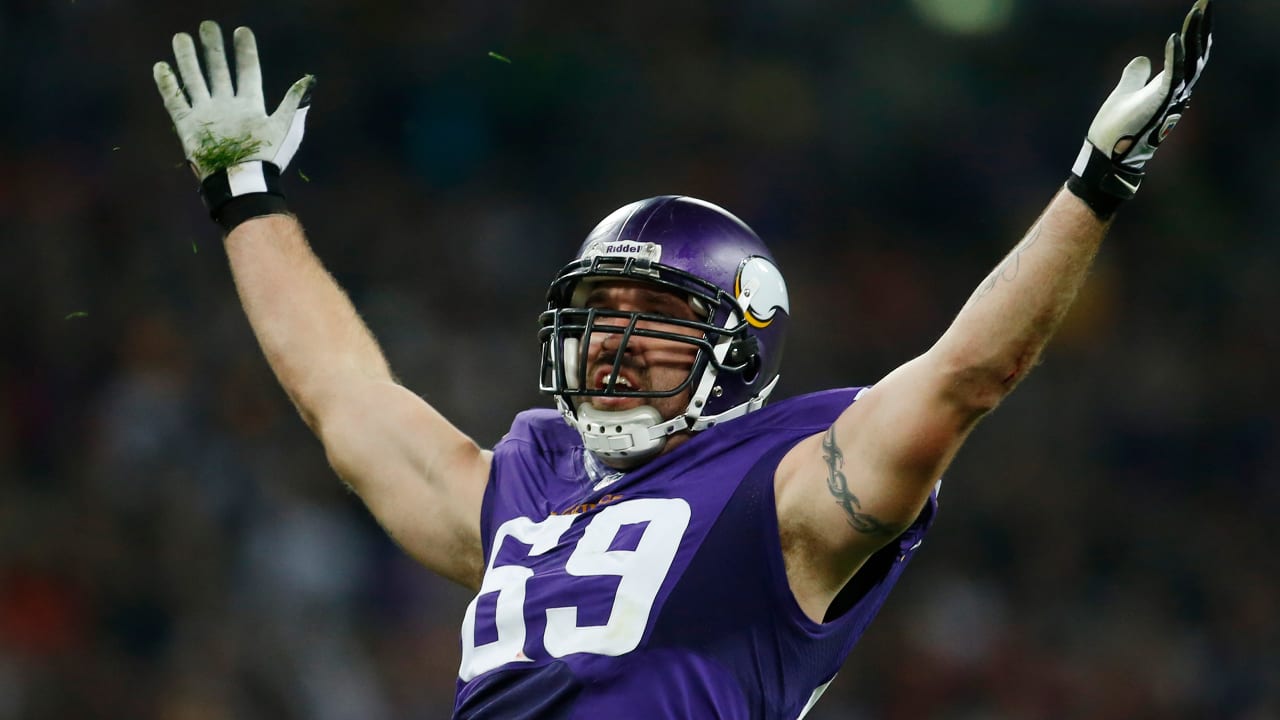 Many believe the other, Jim Marshall (127), has a strong case but has been overlooked by the Senior Committee in a process that is separate from Modern-Era selection.
Allen led the NFL in 2011 with 22 sacks, breaking Doleman's franchise record of 21 in 1989 and coming just shy of Michael Strahan's NFL record of 22.5 in 2001. Allen's total of 22 tied Mark Gastineau and has since been tied by Justin Houston for the second-most in a single season (sacks became an official stat in 1982).
Allen recorded at least 11 sacks in each of his six seasons in Purple. In 2008 and 2009, he posted back-to-back seasons with 14.5 sacks, which helped Minnesota make consecutive trips to the playoffs and reach the NFC Championship Game following the 2009 campaign.
https://www.vikings.com/news/jared-allen-2022-pro-football-hall-fame-finalist