Justin Fields lauded for displaying leadership
2 min read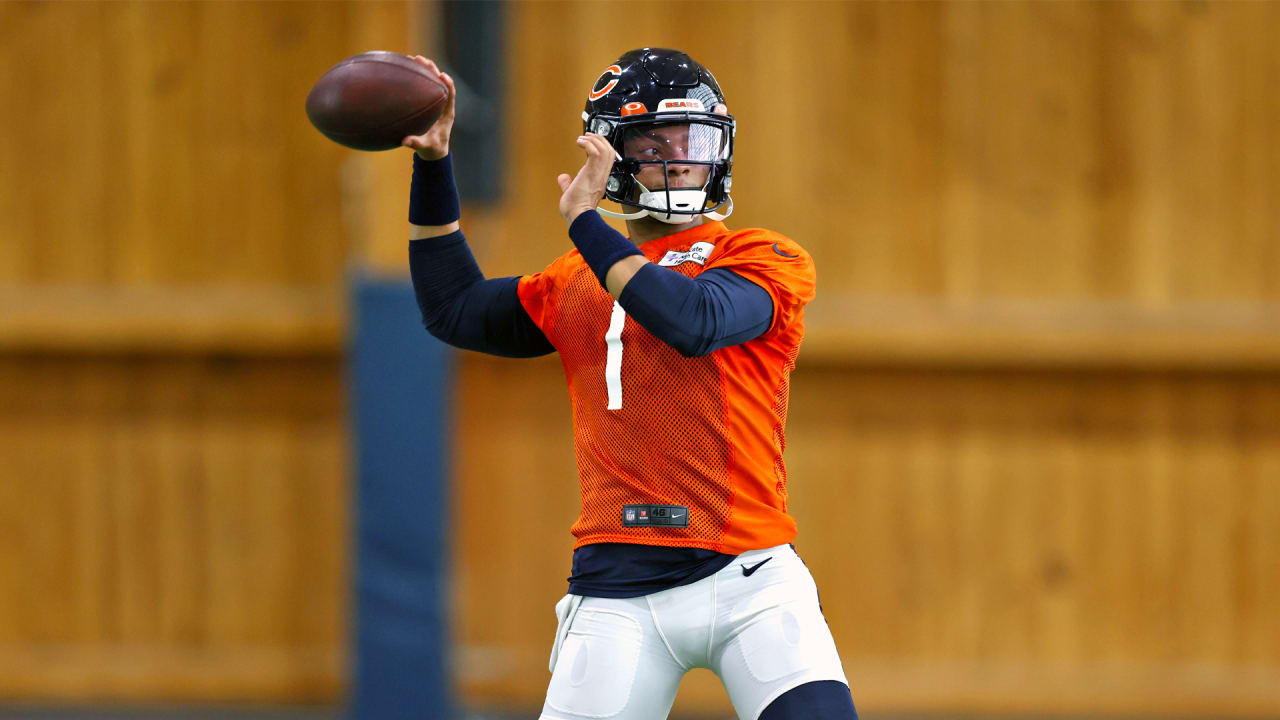 "He has a commanding leadership on the field, a legit field general," said defensive tackle Justin Jones. "He gets guys wound up, gets guys going.
"I'm really excited about the season he's about to have. Once you've played your first year, you've seen the speed of the game, you've seen how guys are moving, how fast the window closes. You see how fast receivers get open. I'm excited. He's a lot more comfortable now."
The Bears anticipate that Fields will make a big leap in his second season. As a rookie, he appeared in 12 games with 10 starts, throwing for 1,870 yards with seven touchdowns, 10 interceptions and a 73.2 passer rating. He also rushed for 420 yards and two TDs on 72 carries.
One fundamental change the Bears have made with Fields this offseason is having him line up in the shotgun formation with his left foot forward instead of his right foot like last year. The switch should help him get rid of the ball faster.
Fields will continue to work on that key aspect of his game with offensive coordinator Luke Getsy and quarterbacks coach Andrew Janocko next week when the Bears hold a three-day mandatory minicamp.
"Luke and Andrew are doing a great job with the footwork and the timing," said coach Matt Eberflus. "That, to me, jumps out. You can see it in the drill work. You can see them taking it from the drill work to the 11-on-11 reps. That's clearly getting better, so I'm excited about that."
https://www.chicagobears.com/news/justin-fields-lauded-for-displaying-leadership