Justin Houston Has Quite The History Against…
3 min read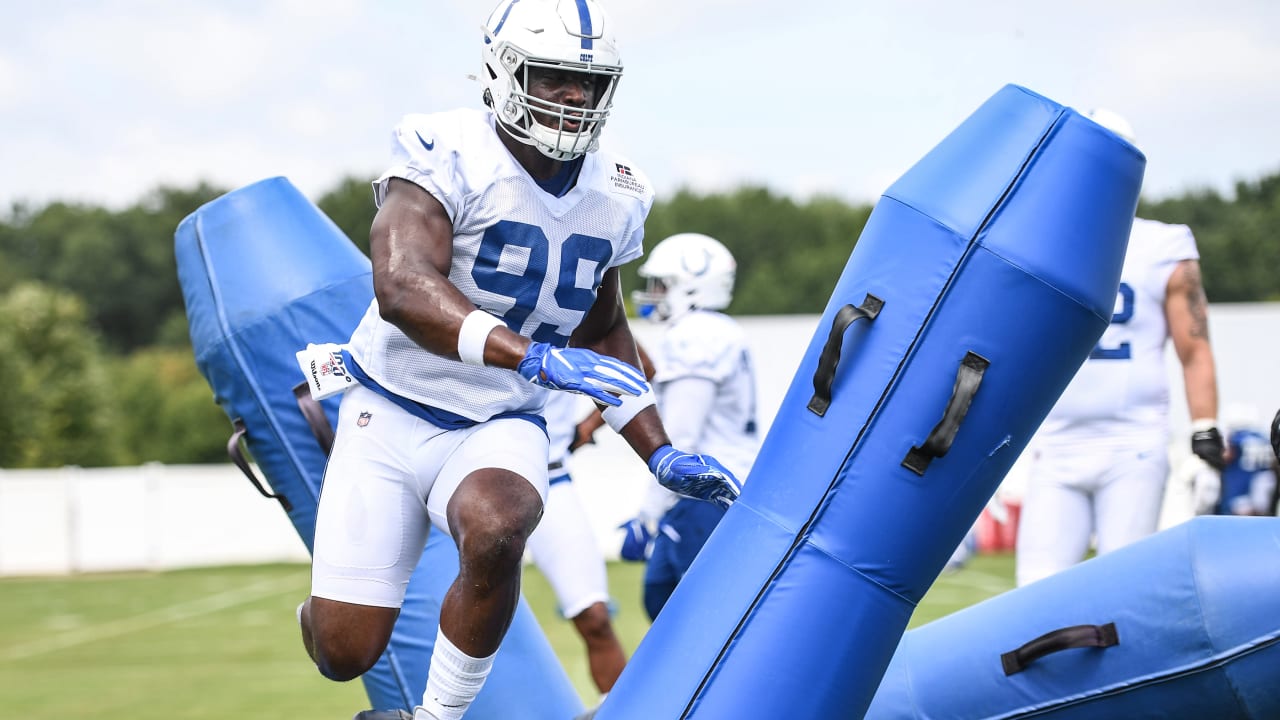 INDIANAPOLIS — One can imagine Philip Rivers did a double take when he saw his Los Angeles Chargers were opening up the 2019 regular season against the Indianapolis Colts.
After eight seasons of being harassed twice a year within the AFC West Division by former Kansas City Chiefs pass rusher Justin Houston, Rivers and the Chargers just happen to open up the season on Sunday against Houston's new team, the Colts.
Houston has 78.5 career sacks, 7.5 of which have come against the Chargers. But as the Colts' defense prepares for a talented Chargers offense on Sunday, Houston has found that he hasn't had to add many pointers in the practices and meetings leading up to the game.
"Nah, the coaches here, they're great coaches," Houston said Thursday. "So anything I had in mind, they knew before I could even say anything. They were well-prepared."
Houston dropped Rivers an impressive five times during his historic 2014 campaign, when he logged 22 total sacks, leaving him just a half-sack shy of tying Michael Strahan's single-season NFL record of 22.5 set back in 2001. Included in Houston's total that year was a four-sack performance against the Chargers in Week 17 at Arrowhead Stadium.
But Houston hasn't slowed down since that standout performance, as he logged 1.5 sacks against Rivers and the Chargers just last season.
All those sacks, though, are a result of Houston's team-first mentality — a mindset he continues to lean on heading into his ninth NFL season. He knows that he needs to do his job and get to the quarterback for his defense to be at its best, and if that leads to sacks, then so be it.
As Houston points out, if he were a "stat guy," he wouldn't have been dropping back into coverage at all back in Week 17 of the 2014 season as he chased the league's single-season sack record. But his role as an outside linebacker with the Chiefs called for some coverage responsibilities, so that's what he found himself doing on occasion on that afternoon.
"No, I'm all a team player," Houston said. "That's something you look at when you're done playing. I'm focusing on how can I help this team get a win."
Now strictly a defensive end, however, Houston's still very capable of taking over a game, something the Chargers are all-too-familiar with — and something they'll assuredly be preparing for.
"I'll tell you what: he is a skilled rusher," Chargers head coach Anthony Lynn said of Houston with a laugh in a conference call with Indy reporters on Wednesday. "I mean, he sets the edge in the run game and he can get after you in the passing game. He is going to be a force to be reckoned with like he always has been for us. I've seen him a lot here.
"I was glad when he left the division," Lynn continued. "But then I got him Week 1."
https://www.colts.com/news/justin-houston-has-history-against-chargers