Justin Jefferson Named PFF's Rookie of the Year
3 min read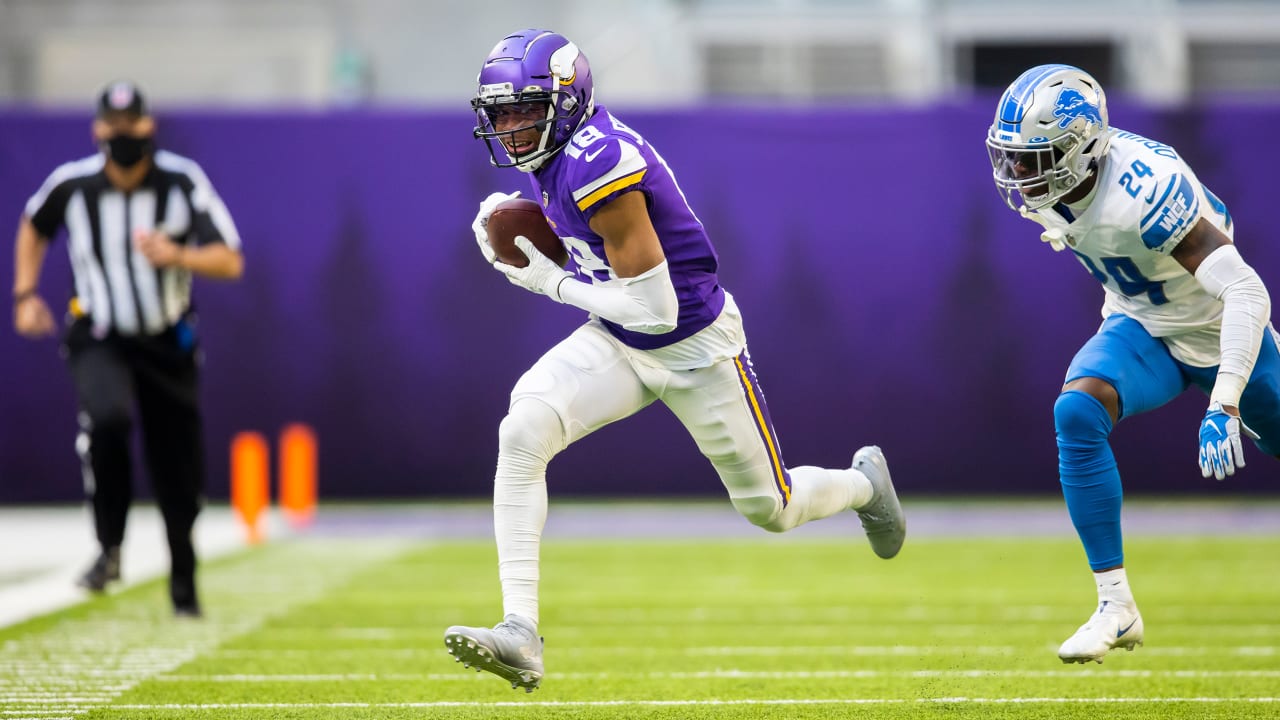 ESPN recently rolled out its "Top NFL free agents for 2021," noting that this year's free agency market will take place "amid an unprecedented environment." ESPN's Kevin Seifert wrote:
For only the second time in its history, the league is expected to lower its salary-cap number from the previous season because of lost revenues due to the COVID-19 pandemic. After seven consecutive years of $10 million increases, teams will have less space to re-sign their own players – and those who make it to the open market will find less interest in precedent-setting new contracts.
Seifert said the early list is "weighted to reflect the approach" often seen in free agency.
Teams always will prefer younger players coming off their rookie contracts. Running backs usually are devalued, because of their shorter career peaks and the continuing shift toward the passing game. Potential pass-rushers are always sought, regardless of their past productivity, and no one cares about the age of left tackles.
One recent shift in league thinking is reflected here, too: Players coming off serious injuries aren't necessarily fated to one-year "prove it" deals. There is enough recent history to suggest that teams are better at anticipating full recoveries and will sometimes offer competitive deals. We'll update this list later this spring in anticipation of the scheduled March 17 market opening, but for now, here are the top 50 free agents for this offseason.
A pair of Vikings defenders – safety Anthony Harris and linebacker Eric Wilson – made Seifert's list at No. 36 and No. 50, respectively.
Harris, who joined Minnesota as an undrafted free agent in 2015 and became a full-time starter in 2019, totaled 104 tackles (press box stats), two tackles for loss and seven passes defensed over 16 games this past season.
The Vikings made Harris a surprise target of their franchise tag after a six-interception season in 2019. Like the rest of the Vikings defense, Harris did not match his previous year's performance and finished without a single interception. But he remains a smart and savvy defensive back with experience in a successful defense.
Wilson also has continued to elevate his game since signing with the Vikings as an undrafted free agent in 2017. He proved his value during a 2020 season in which Minnesota's defense was decimated by injuries. Wilson was asked to play different linebacker spots throughout the year and answered the call admirably. He started 15 of 16 games played and totaled 122 tackles (press box stats), three interceptions, 3.0 sacks, eight tackles for loss, eight passes defensed, a forced fumble and two fumble recoveries.
This will be the first time in Wilson's career that he's slated to hit the open market.
Wilson went from being a valuable backup to a 15-game starter in 2020, filling in for the injured Anthony Barr. He has enough good tape, with 122 tackles and three interceptions, to either tempt the Vikings to re-sign him as a starter or generate under-the-radar interest on the free-agent market.
https://www.vikings.com/news/justin-jefferson-named-rookie-of-the-year-pro-football-focus