Justin Jefferson & The Griddy in Fortnite
2 min read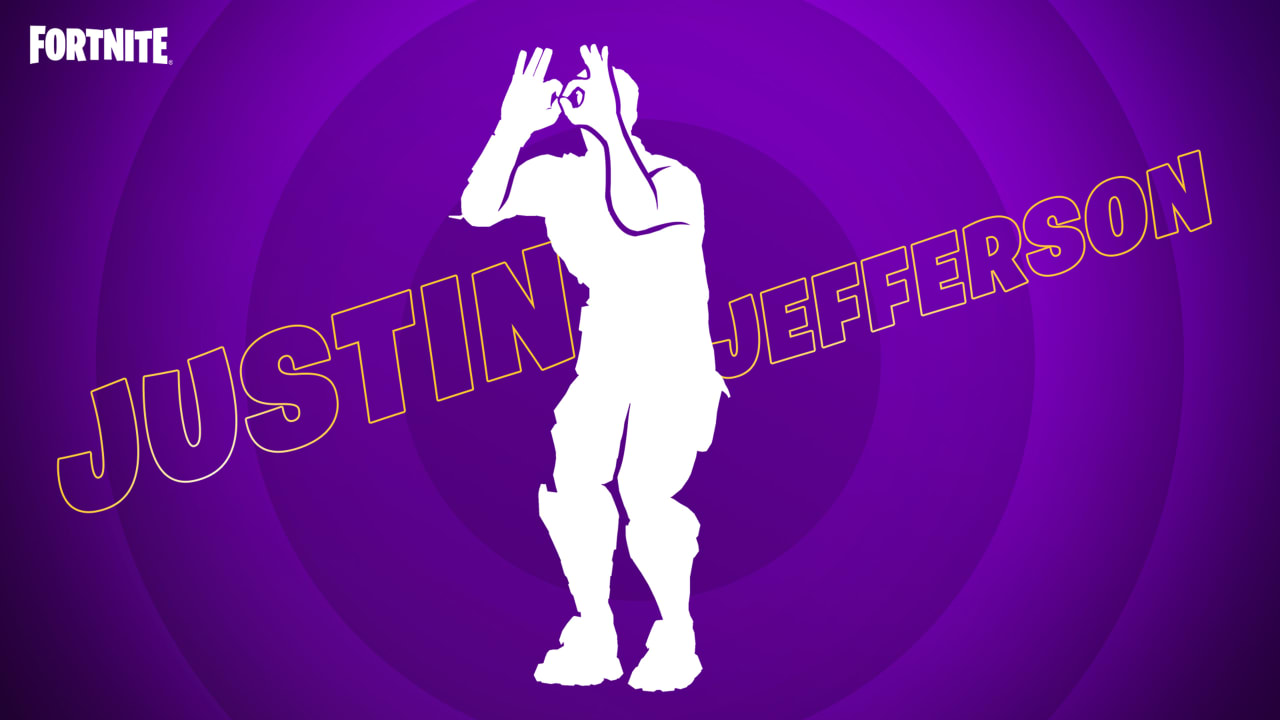 "Growing up, I watched some of my favorite NFL players and they were doing touchdown celebrations and stuff like that," Jefferson said. "To actually have a dance come out in the league and for it to be one of the top dances in the league is so crazy."
Calvin, a 7-year-old fan who competed against Jefferson in Fortnite, said he even broke out The Griddy after scoring a goal in his hockey game. The receiver was impressed.
"I barely know how to roller skate. So I'm definitely staying away from the ice," he laughed.
Jefferson, who shared his Fortnite gamer tag with the event's participants, made sure to deck out his avatar in Vikings gear.
"If you all see a person in Vikings [gear], run away," he quipped. "Yes sir, so they know exactly who I am. I want that smoke."
Jefferson played the game from Miami but said he's looking forward to putting together a gaming setup in Minnesota when he returns to the Twin Cities.
The 21-year-old made it to the final 10 players before being taken out by Khong, another competitor.
Jefferson provided a bit of play-by-play:
"Somebody is pressing me right now. He's too advanced for me, bro! He's too advanced for me!"
Following the game, Jefferson told Khong with a smile, "We can definitely run at this [some more]. That will be your extra prize."
All participants, thanks to Verizon, received a gaming headset and miniature Vikings helmet autographed by Jefferson.
"Now that I'm in the league, a lot of my fans play Fortnight, so I definitely wanted to join the fanbase and connect with them through gaming," Jefferson said.
"It's exciting to visit with the fans and interact with [them]," he noted. "Sadly, we didn't have any fans [at U.S. Bank Stadium] last season; they're talking about [potentially] having a full stadium this year, so hopefully I can see some of the guys that I'm playing Fortnite with tonight."
https://www.vikings.com/news/justin-jefferson-fortnite-griddy