Justin Simmons named 2019 recipient of Darrent…
2 min read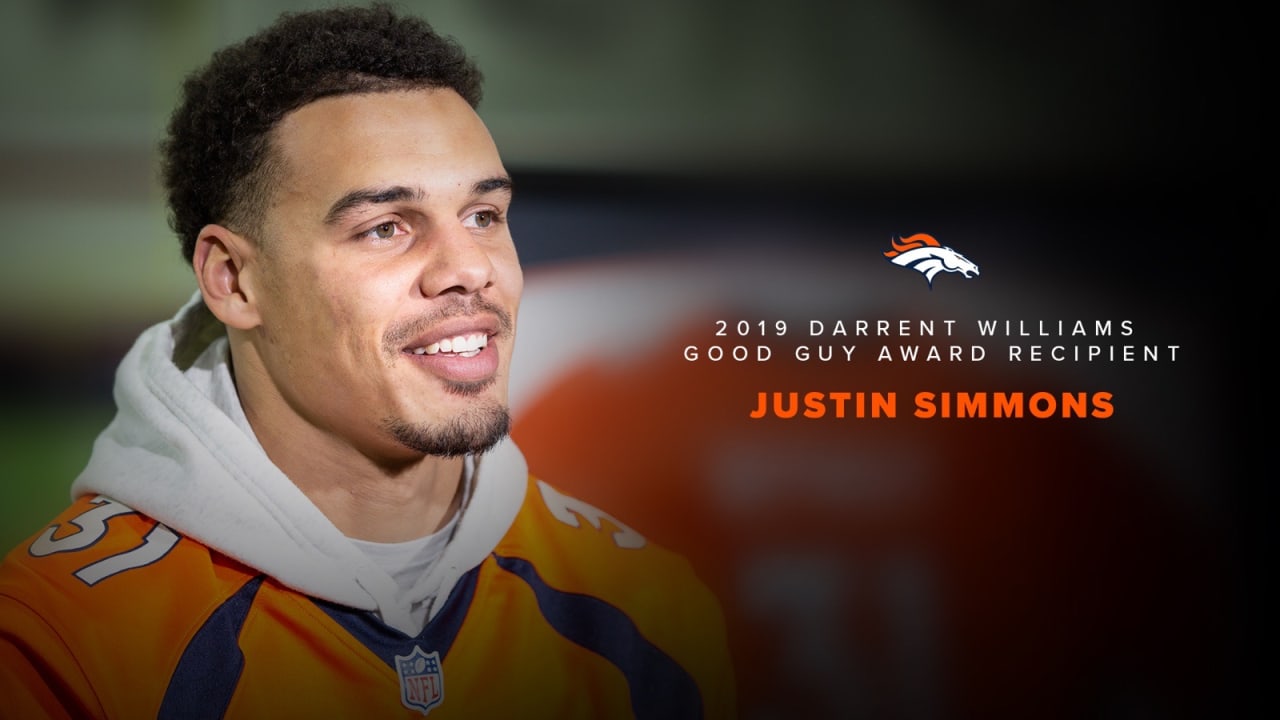 ENGLEWOOD, Colo. — Denver Broncos safety Justin Simmons on Friday will be presented with the 13th Annual Darrent Williams Good Guy Award, as selected by the team's local media.
The award was created in memory of former Broncos cornerback Darrent Williams, who passed away on Jan. 1, 2007, after completing his second season with the team. The award is given annually to the Bronco who best exemplifies Williams' enthusiasm, cooperation and honesty while dealing with members of the press.
"In what has been a difficult season for the Broncos on the field, Justin was the winner of this award by perhaps the largest voting margin since we first presented it in 2007," said ESPN Senior Writer Jeff Legwold. "He was cited, over and over again, for his unwavering professionalism both after wins or losses, as well as the willingness to offer opinions at every opportunity that were thoughtful and refreshingly candid.''
Just the second two-time winner of the award, Simmons was also recognized by the Broncos' local media in 2017. Other players who received significant consideration for this year's honor include cornerback Chris Harris Jr., defensive lineman Shelby Harris, outside linebacker Von Miller and rookie guard Dalton Risner.
ALL-TIME DARRENT WILLIAMS GOOD GUY AWARD WINNERS
https://www.denverbroncos.com/news/justin-simmons-named-2019-recipient-of-darrent-williams-good-guy-award