Justin Simmons supporting 'Speak Life' musical to…
2 min read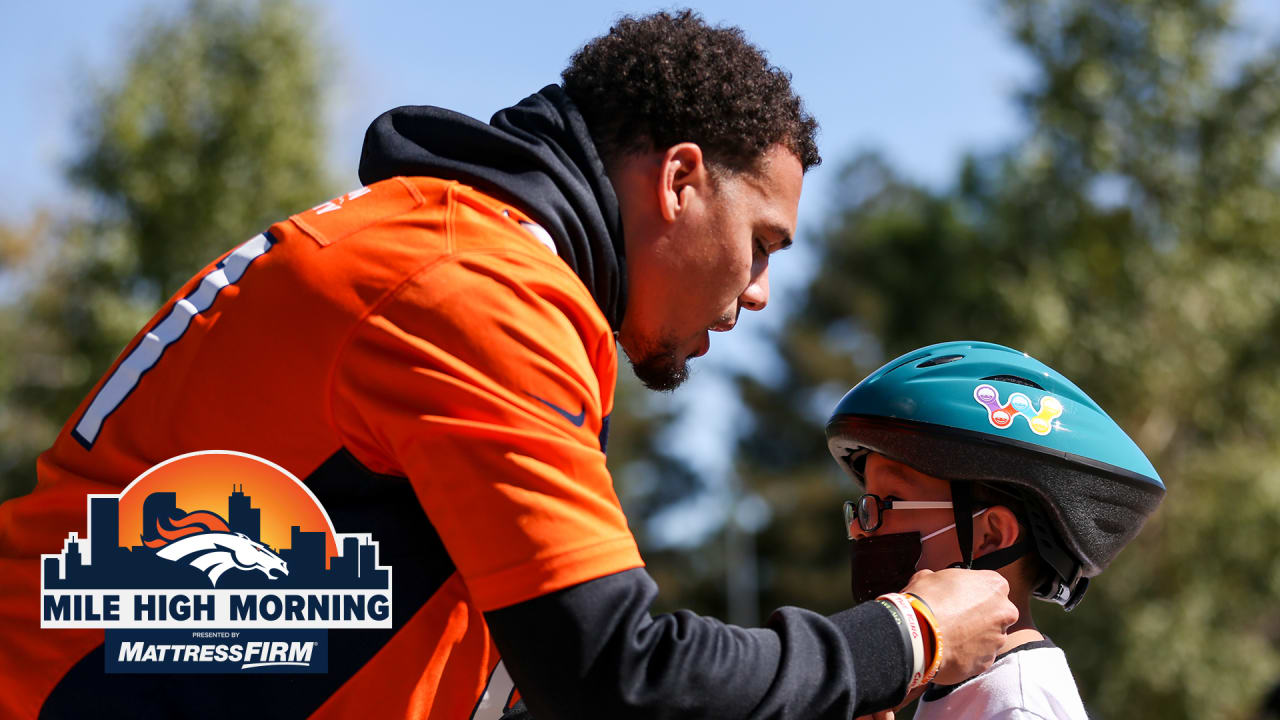 The Lead
Safety Justin Simmons' work in the Broncos community is no secret. The three-time Walter Payton Man of the Year nominee is as dedicated off the field as he is on it, working closely with several charitable organizations in the Denver area and beyond.
Now, Simmons and his wife have embarked on a new journey — helping finance a musical that aims to tackle bullying, a subject that Simmons himself is familiar with.
Simmons is always looking for ways to become more involved in the community, and he felt a strong connection to the message of 'Speak Life: The Musical.'
"One of the community service projects he works on and connects with because of its mission to end bullying with a message of empathy is Speak Life End Bullying the Musical," The Undefeated's Victoria Hernandez wrote.
Simmons was first introduced to Dan and Rebecca Burd, the founders of Speak Life, in his hometown of Stuart, Florida, where Simmons and the Burds attend the same church.
"The Simmons family bought in right away and financed the musical's transformation into a movie that can be screened in schools with a goal of reaching 1 million students in 1,000 schools in 2022," Hernandez wrote.
The ability to spread Speak Life's anti-bullying message even further was an opportunity Simmons could not pass up.
"I think it's so powerful for kids to be able to see this film and see this message, because a lot of the time, you think you're the only one going through something," Simmons said.
Simmons' work in the community extends far beyond Speak Life. He works with the Denver Broncos Boys & Girls Club and started his own foundation, the Justin Simmons Foundation, to support the youth of Colorado in a variety of ways. 
And Simmons' continued dedication to bettering his community does not go unnoticed by anyone who comes in contact with him.
"I don't know if I've ever met such a young man who understood the power that one life can have, because his life is going to change the lives of literally millions of kids," Rebecca Burd told The Undefeated.
https://www.denverbroncos.com/news/mile-high-morning-justin-simmons-supporting-speak-life-musical-to-combat-bullyin