Kareem Jackson like 'a kid thinking about…
2 min read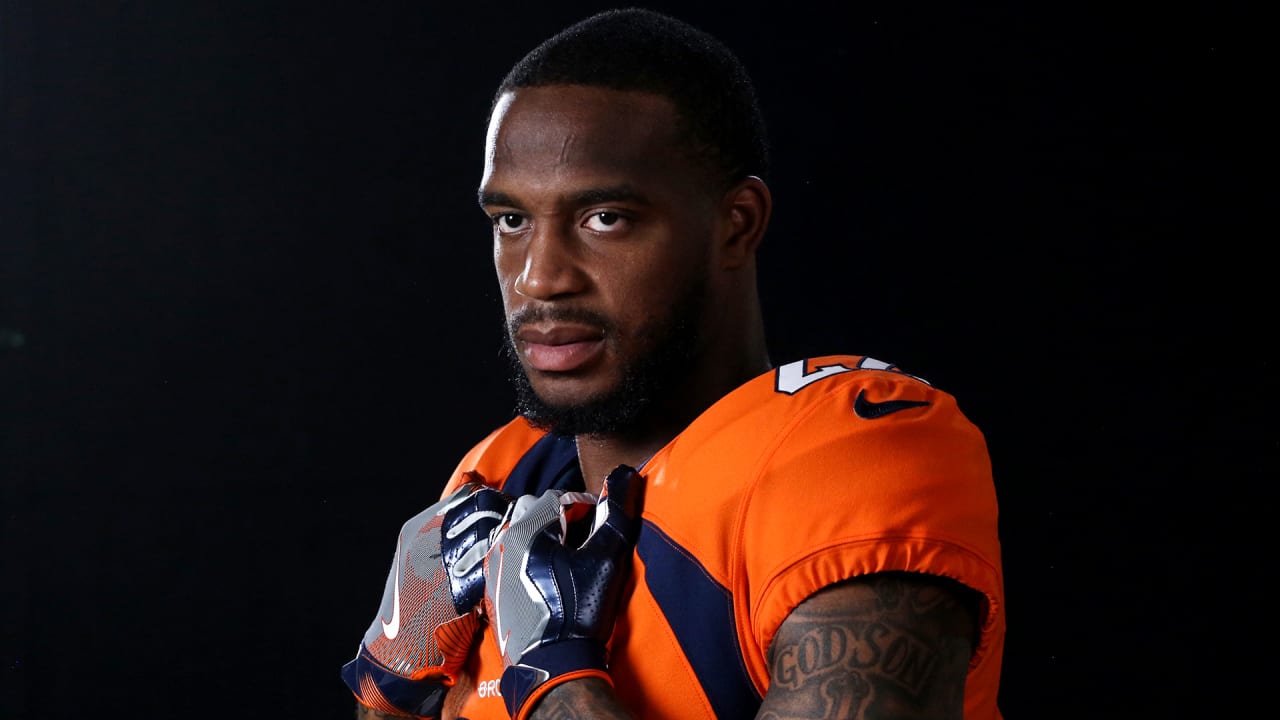 ENGLEWOOD, Colo. — Christmas is still a few months away, but for Kareem Jackson, it may as well be Monday.
That's how he feels as the Broncos' season opener — and his regular-season debut with his new team — nears and the almost electric kind of anxious energy builds in him with each passing day.
"Almost like … a kid thinking about Christmas," Jackson said. "You know [it's like] Christmas is this week, but you've still got to wait these couple days. For me, it's just taking these days and making sure I prepare … and everything is where it needs to be so I can go out and perform at a high level … and be accountable to the guys in the locker room."
That's the part that makes his expectations for this experience different from any of the previous nine season-opening games in which he's played. There seems to be a different weight or responsibility with making a debut with a new franchise, he said.
"It's totally different circumstances for me," Jackson said. "Obviously being here in Denver, it's my first year. My first actual game playing with a new group of guys. I'm kind of excited. Obviously I'm always excited for the first game, but I feel like I'm excited to another level for me, because I had to prove myself all over again because everything's so new. It's all about going out and proving that I can be accountable and be a piece of the puzzle and help the guys win and help the team win.
"… Every year, year in and year out, you've got to go out and you've got to prove yourself as a player. You've got to prove yourself as a defensive unit, as a team, as an offensive unit — in every phase of the game. I would imagine all the guys in the locker room kind of have that same feeling, because every year is different. You can't rely on what you did last year."
Jackson has no doubt about his capability to uphold the expectations and standards he holds for himself personally and in his role in the defense.
https://www.denverbroncos.com/news/kareem-jackson-broncos-season-opener-kid-christmas-raiders