Kentucky's Jamin Davis a rising prospect as…
2 min read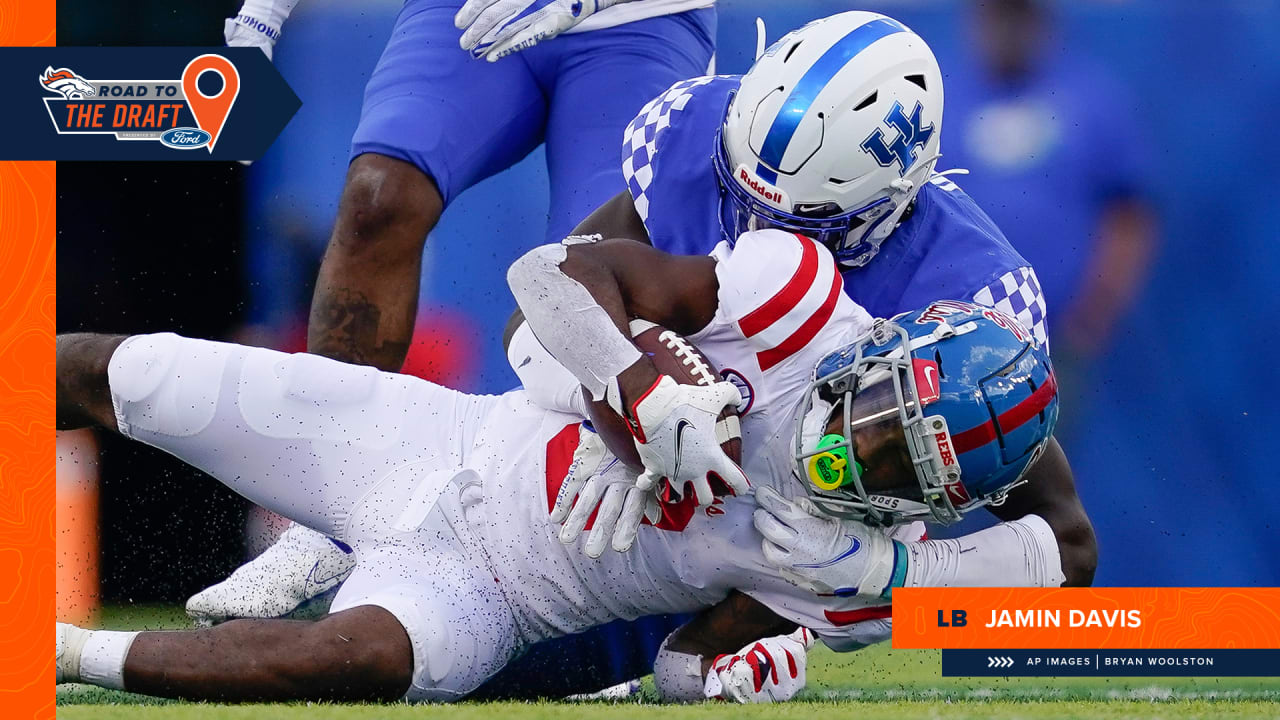 In addition, the tape on Davis from his final season at Kentucky impresses evaluators. He recorded 102 total tackles, four tackles for loss, 1.5 sacks, one forced fumble, one fumble recovery and three interceptions in 10 games.
"He has excellent eyes to key, read, fill and finish," Jeremiah wrote. "He uses his quickness to beat blockers to spots. He is much better working around blocks than taking them on, but he has outstanding lateral range, and his eyes give him a jump-start. He has stopping power as a tackler in the hole, and he really excels against the pass."
Where Davis becomes an even more intriguing player, though, is his versatility. Kiper and Jeremiah both mention his potential to play either inside or outside as a linebacker. That's a point of pride for Davis, and he joked that he'd even consider playing on offense if a team asked.
"I'll play anything you want me to play," Davis said he's told teams. "So as far as being versatile with Mike, Will, outside 'backer — anything. … I'll play center if you wanted me to. There's not really anything that I put any type of main focus on. I'll just step in and play."
To the extent that draft analysts believe the Broncos may be in the market for a linebacker, it's mostly been for Penn State's Micah Parsons or Notre Dame's Jeremiah Owusu-Koramoah, but Davis could be an interesting option if the Broncos decide to trade down.
"[H]is speed and playmaking ability jump off the screen," Jeremiah wrote. "He should be a Day 1, three-down impact player at the next level."
If he does become a first-round pick, just don't expect to see Davis walking across the stage in Cleveland; he long ago decided that he'd spend this moment with his family, if he'd get the chance.
"It was always a dream of mine to, if I actually got in this position one day, to be at home with my mom, my dad, my brother and sister," Davis said. "I never really wanted to be a guy that was all dressed up in a fancy suit walking across a stage, especially knowing that I'm not really a guy that's one of them anyway. So, that was always just a dream of mine to be at home with my family and let everything unfold."
https://www.denverbroncos.com/news/kentucky-s-jamin-davis-a-rising-prospect-as-versatile-linebacker-option