Kenyan Drake Primed For Breakout Year As…
2 min read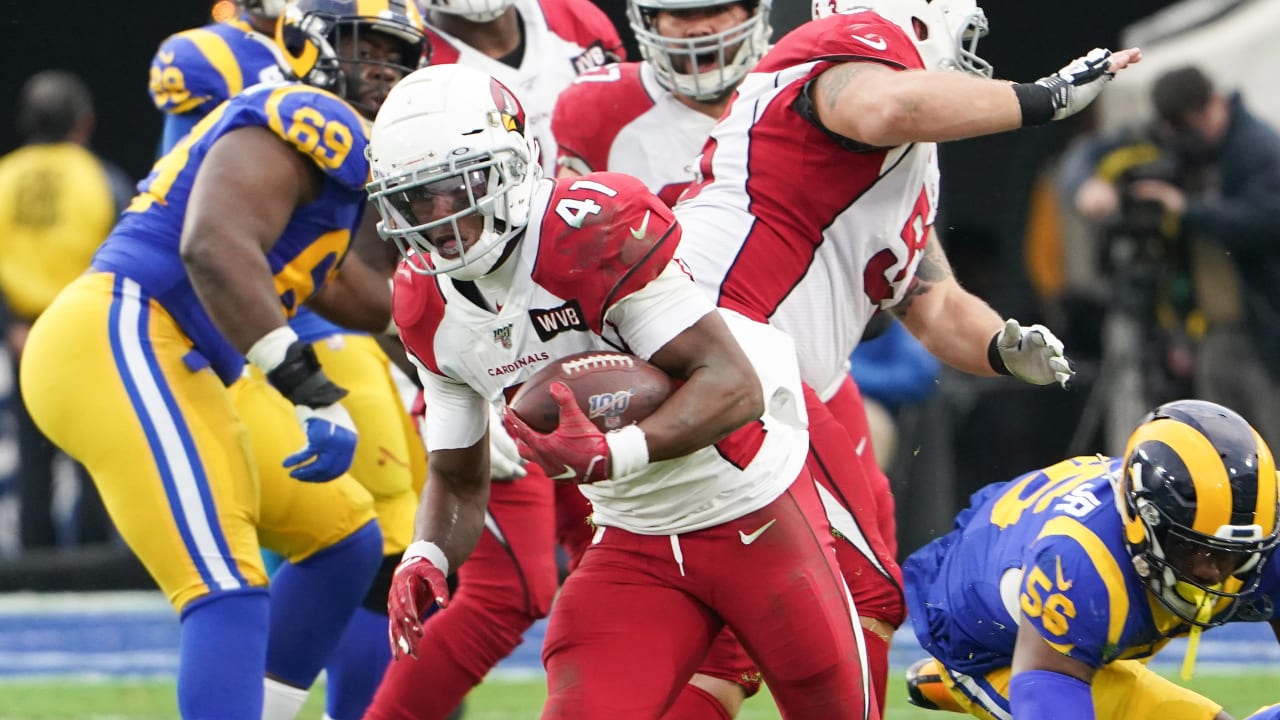 That it came in the final year of his contract wasn't lost on Drake, who had hoped to parlay it into a new long-term deal. The Cardinals put the transition tag on him, meaning they had the right of first refusal to match any offer he received from another team. Another offer never materialized, but Drake signed the tender that came with the tag, meaning he'll play in 2020 for $8.4 million and hit free agency again after the season – assuming there isn't a long-term deal reached before then.
"I feel like anybody who plays this game is obviously looking for stability and a long-term contract," Drake said. "But we got the deal done to where we are currently, and everything else will take care of itself. All I can do is focus on the things I can control.
"I'm excited to put the work in now and let everything else handle itself at an appropriate time."
Drake said he's working out in preparation for the season. As a "physical learner," he actually takes the notes from the Cardinals' virtual meetings and simulates what he can on his own to start building the muscle memory that would have naturally come out of on-field reps.
"He's going to have a higher level of confidence," coach Kliff Kingsbury said last month. "He did a lot of (his learning) on the fly. You see the explosiveness, you see what he can do in space, and we have to continue to put him in situations to be successful."
Whether he and the Cardinals can generate "Madden" stats is to be determined – Drake emphasized hype doesn't matter for the team until they do it on the field – but he welcomes the chance to be the Cardinals' top back for a full season.
"The best ability is availability is what I heard in my time (and) since I've been in the league I've been pretty healthy," Drake said.
"I'm trying to put my body in a situation where I can take a load or get 'x' amount of carries or touches in general and help this team win as many games as possible, touch the ball as much as possible."
https://www.azcardinals.com/news/kenyan-drake-primed-for-breakout-year-as-cardinals-top-running-back