Kevin O'Connell Brings Energy as New Head Coach
2 min read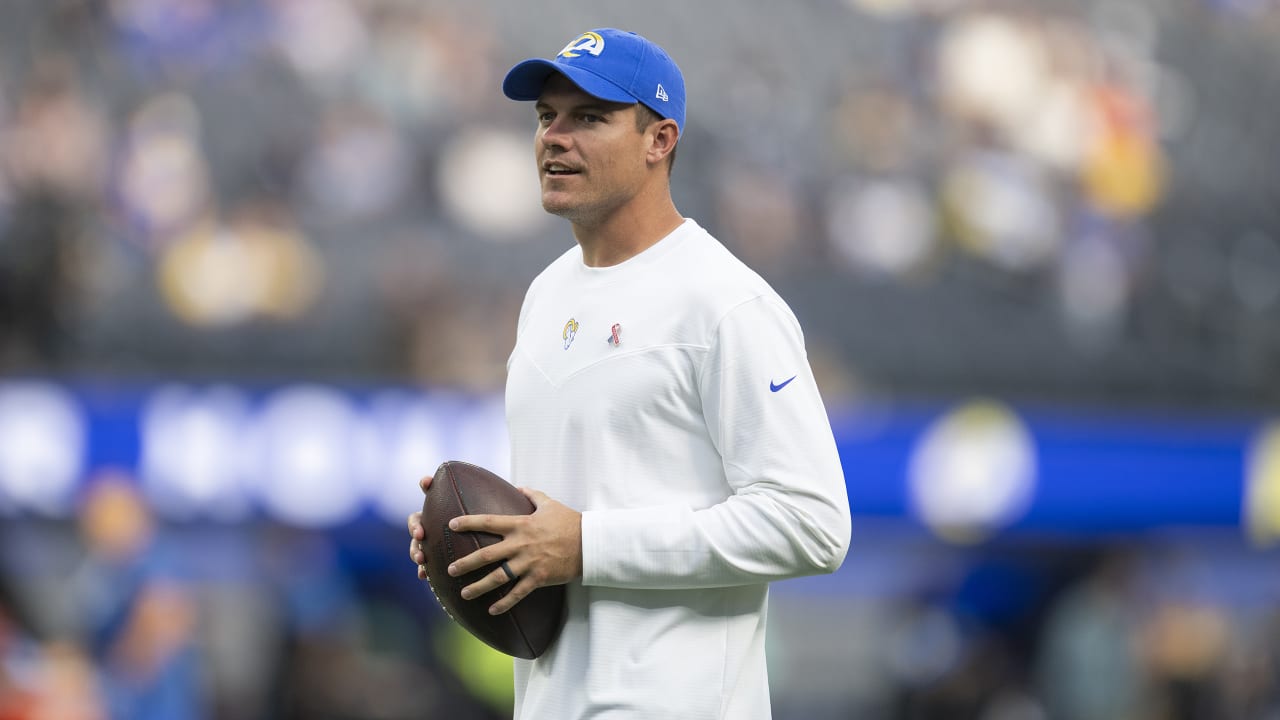 O'Connell began his NFL coaching career in Cleveland in 2015 as the Browns quarterbacks coach. He then spent the 2016 season in San Francisco before going to Washington in 2017.
He was Washington's quarterbacks coach in 2017, which was Kirk Cousins' final season there before he signed with the Vikings as a free agent in the spring of 2018. Cousins threw for 4,091 yards with 27 touchdowns and 13 interceptions in his lone season with O'Connell.
After serving as Washington's quarterbacks coach/passing game coordinator in 2018, O'Connell was promoted to offensive coordinator for the 2019 season before heading to the West Coast.
McVay, who had been Washington's offensive coordinator from 2014-16, headed to Los Angeles in 2017.
Prior to his coaching career, O'Connell spent five seasons in the NFL as a quarterback for five different teams.
He was a third-round pick by New England in 2008, appearing in two games and completing four of six passes for 23 yards as a rookie.
Although O'Connell never played in another regular-season game, he spent the next four seasons as a backup with the Lions, Jets, Dolphins and Chargers.
O'Connell graduated from San Diego State in December 2007 with a degree in political science.
A four-time team captain for the Aztecs, O'Connell appeared in 39 career collegiate games, throwing for 7,689 yards with 46 touchdowns and 34 interceptions.
O'Connell was also a dual-threat quarterback, rushing for 19 touchdowns at SDSU, including 11 as a senior in 2007.
O'Connell was born in Knoxville, Tennessee, but he attended high school (La Costa Canyon) in Carlsbad, California.
Witness the new era of Vikings football from inside U.S. Bank Stadium. By becoming a Ticket Insider, you'll have the first chance to secure tickets when they become available._
https://www.vikings.com/news/kevin-oconnell-head-coach-feature