Kevin O'Connell QB Status & 2022 NFL Draft…
2 min read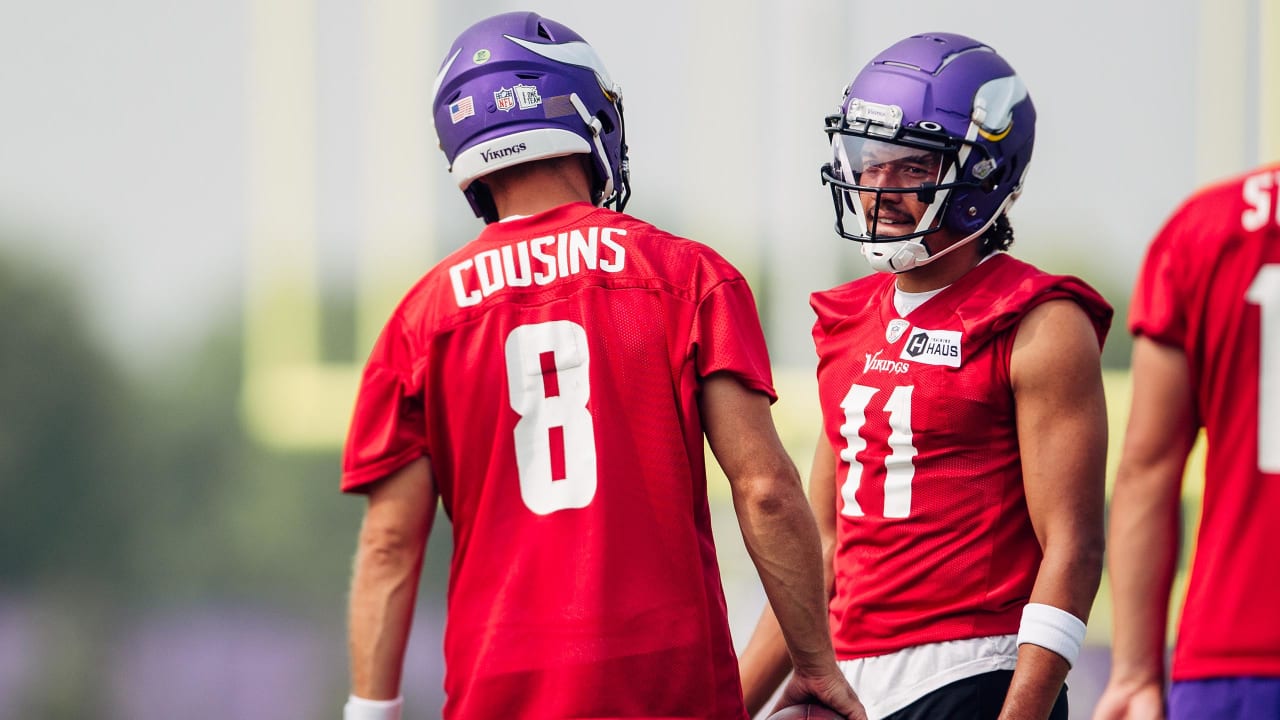 Cousins and the rest of the quarterbacks are intaking new information daily, and O'Connell wants to make sure that whether it's the starter or the fourth-stringer, each feels involved in this process.
"How do you do that? As a former backup quarterback myself, you take guys under your wing," O'Connell said. "It may not be [Justin Jefferson] or Adam [Thielen], but there's a lot of guys that are willing and able and out here working. When you're a quarterback, all you're ever wanting to do is work on your own craft, but part of playing quarterback is uplifting other guys in the huddle – and that really starts right now.
"I think Phase One is really set up for someone like Kirk to come out and take the reins and run with it," he later added. "The best thing is that we get to start getting out there with him next week."
O'Connell does have previous coaching experience with Cousins, whom he spent time with in Washington as the quarterback's position coach.
He hasn't yet gotten to work with Mond, though, which he's looking forward to doing. O'Connell did say that as the Rams offensive coordinator, he did some scouting of Mond coming out of Texas A&M and "always thought he was really successful" for the Aggies.
The Vikings drafted Mond last spring with the 66th overall pick, but the quarterback was inactive for most of his rookie season. Then-Vikings Head Coach Mike Zimmer named Mond the backup to Mannion when Cousins tested positive for COVID-19 ahead of Week 17. Mond made his NFL debut in the fourth quarter against Green Bay; he completed two of three passes for 5 yards.
"Successful in the pocket, creating off schedule, he's got some real athleticism. And I think he's a really accurate passer," O'Connell said. "Now, what will that look like in our offense? That's really up to Kellen and the rest of our guys to make it go. Like I said, I'm excited to get on the grass with him next week. He's been great in the meeting rooms early on. You feel some leadership from him, feel some early ownership of what we're really putting on those guys. Now it's, 'Can you take it from the classroom to the practice field and go from there?' "
https://www.vikings.com/news/kevin-oconnell-quarterback-status-nfl-draft-approach