Kevin O'Connell Second Interview for Head Coach…
2 min read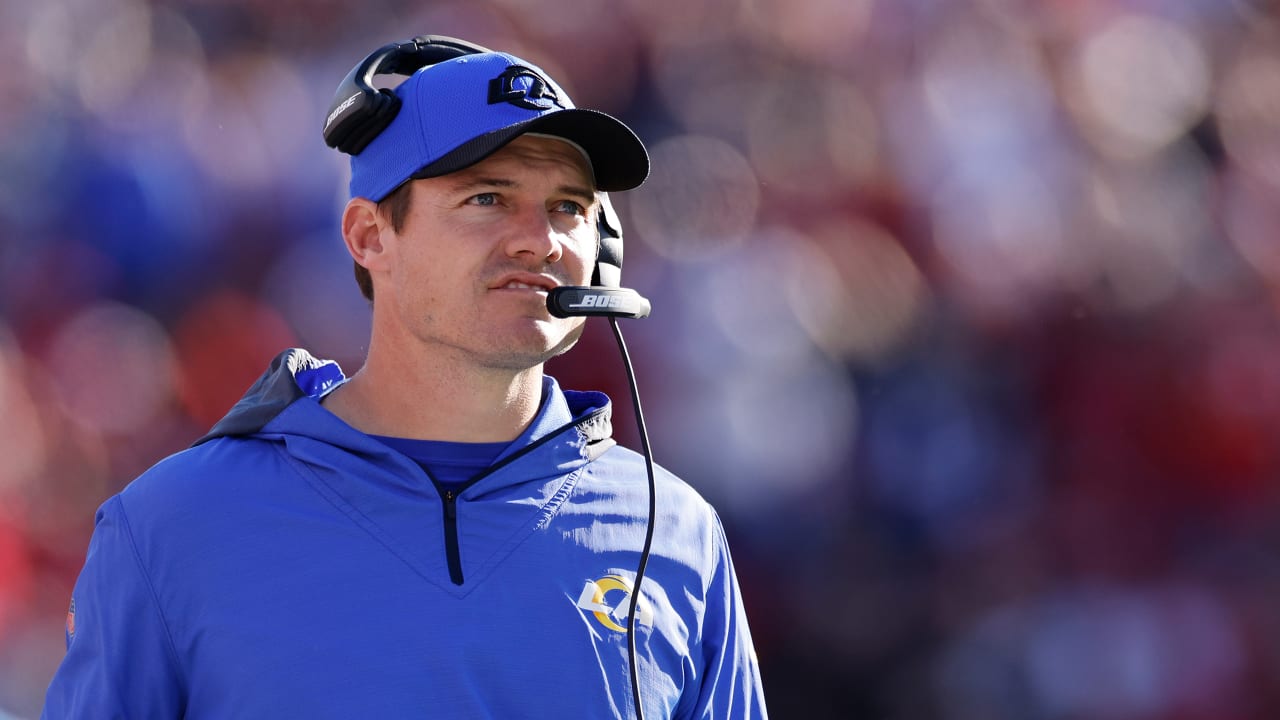 EAGAN, Minn. – The Vikings on Monday confirmed they have conducted a second interview with Kevin O'Connell for their open head coaching position.
This interview was conducted in-person on Monday in Los Angeles. O'Connell initially interviewed virtually with Minnesota on Jan. 21, which made him eligible for a second interview this week, despite the Rams advancing to Super Bowl LVI.
O'Connell is currently the offensive coordinator for the Los Angeles Rams, who will represent the NFC after defeating San Francisco Sunday. The Rams scored the game's final 13 points in a 20-17 victory over their division rival.
The 36-year-old is in the second year with Los Angeles and has been the Rams OC for both seasons.
O'Connell was a member of the 49ers coaching staff (special projects) in 2016 and overlapped that season with new Vikings General Manager Kwesi Adofo-Mensah.
2008 New England Patriots QB
2012 San Diego Chargers QB
2015 Cleveland Browns Quarterbacks Coach
2016 San Francisco 49ers (Special Projects)
2017 Washington Football Team Quarterbacks Coach
2018 Washington Football Team Quarterbacks Coach/Passing Game Coordinator
2019 Washington Football Team Offensive Coordinator
2020-21 Los Angeles Rams Offensive Coordinator
O'Connell graduated from San Diego State in December 2007 with a degree in political science.
Born in Knoxville, Tennessee, O'Connell attended high school (La Costa Canyon) in Carlsbad, California.
https://www.vikings.com/news/kevin-oconnell-head-coach-second-interview