Kirk Cousins Enjoying Career Year Under Tutelage…
2 min read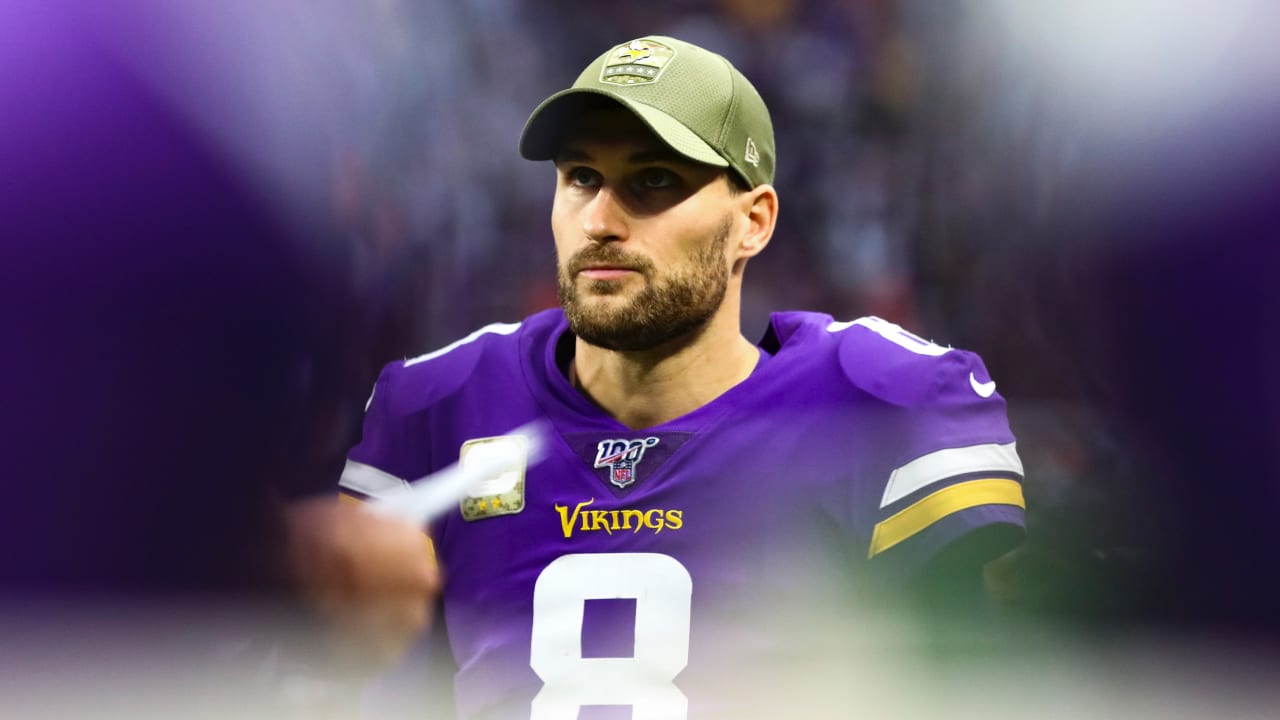 EAGAN, Minn. – Kirk Cousins is in his second season with the Vikings but first under Offensive Coordinator Kevin Stefanski and Assistant Head Coach/Offensive Advisor Gary Kubiak.
And the quarterback has been clicking on all cylinders.
Heading into the final five games of the season, Cousins is 226-of-320 passing for 2,756 yards, 21 touchdowns and only three interceptions with a career-high passer rating of 114.8.
Kubiak was asked during his session with Twin Cities media members last week about Cousins' recent performance. He pointed out that Cousins' overall career numbers have been solid, so it isn't the stats by themselves that impress – but his approach to the game might have differed slightly. Kubiak explained:
"I think he's really bought into what we're trying to be as a football team and as a group. I think Kirk knows he's on a really good football team. We can win a lot of ways when we show up on Sunday."
The longtime coach pointed to Minnesota's come-from-behind win over Denver in Week 11 as an example.
"We didn't play the way we wanted to [in the first half], yet we turned him loose in the second half. He put it on his back and led us to a big win," Kubiak said. "I just think that he continues to understand himself better, his relationship with Kevin … and the job that [quarterback coach Klint Kubiak is] doing with him on a day-to-day basis.
"All those things are coming together, and he's feeling more and more comfortable each week that he goes out there," Kubiak added.
Kubiak credited Stefanski with making play calls that help Cousins "play faster" and emphasized the number of experienced coaches who are working with the Vikings quarterback.
https://www.vikings.com/news/kirk-cousins-enjoying-career-year-under-tutelage-of-stefanski-kubiak