Kliff Kingsbury, Cardinals try to bounce back from…
2 min read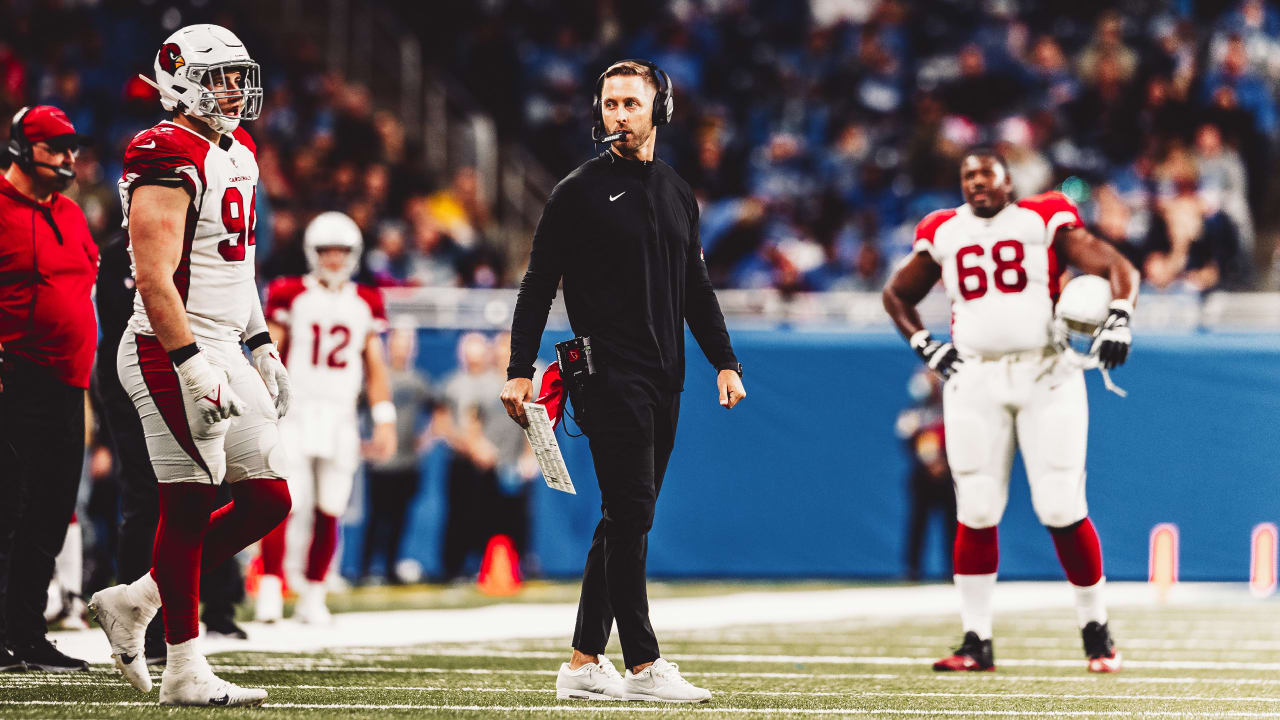 Kliff Kingsbury is no longer thinking about Sunday, when the Cardinals lost a disappointing game in Detroit.
The coach is only focused on rebounding Christmas in prime time against Indianapolis, which has won five of its last six.
"(Sunday) was tough for all of us," Kingsbury said Monday/ "The coaches and players didn't execute and perform like we needed to, but with a short week, we don't have time to worry about that loss. We've got to get it corrected and move on to Indy. It'll be a great atmosphere. If we could play now, we would, but that's where our focus is right now."
The Cardinals do have areas to fix, but they don't have that ability with injuries, and there were two more that bear watching. Defensive end Jordan Phillips (knee) and wideout Rondale Moore (ankle) — both vital pieces for the team's success — left the game early with injuries. Wideout DeAndre Hopkins and cornerback Robert Alford were placed on injured reserve last week.
Kingsbury said on Monday that Phillips and Moore will receive MRIs before determining their status. Alford's ability to return this season is "wait-and-see," Kingsbury said.
https://www.azcardinals.com/news/cardinals-look-ahead-after-rough-road-loss