Kliff Kingsbury, Kyler Murray Leading Cardinals'…
2 min read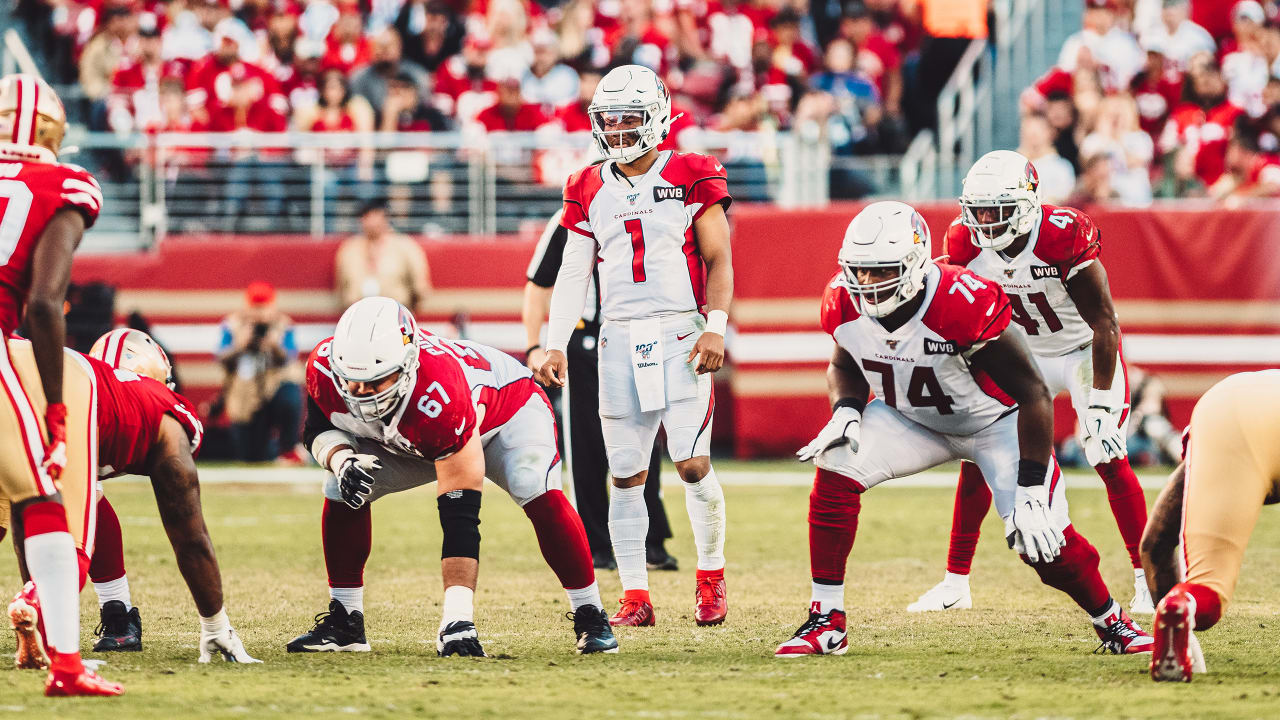 Internally, there was a bit more consternation, especially when it amassed only six points in the first three quarters of the season opener against the Lions.
"We didn't know what this was going to be, and we came out and started slow," left guard Justin Pugh said. "A lot of people, including some of us, were like, 'Is this going to work?'"
Eleven weeks later, not only have those fears been assuaged, but there is full-blown confidence that the Cardinals' offense is on the fast track. After a strong effort on Sunday against the 49ers, it is up to No. 9 in Football Outsiders' efficiency rankings — a remarkable turnaround after finishing last by a comfortable distance in 2018.
"We saw what we were able to accomplish (in a furious rally against the Lions), and we've been able to build off that in every game," Pugh said. "We've gone against some of the best defenses in the NFL and we've been able to score points on them. We're excited for where we're going."
Several offensive players pointed to two main reasons for the turnaround: the coach and the quarterback.
Many questioned the hire of Kingsbury following his dismissal from Texas Tech, and while the overall record of 3-7-1 is suboptimal, it's been crickets from critics when it comes to his offensive acumen.
"Kliff's system works," left tackle D.J. Humphries said. "I think we dealt with a lot of flak early on about how it was and how we were going about it. Now you see us going out there, and we're competing with all of these teams that are going to be in the playoffs. We're hanging points on all these teams, and it's like, 'Whoa, we didn't expect that from them.' It's like, 'Yeah, we know you didn't. We've been telling you this all year.'"
Chase Edmonds was optimistic about Kingsbury's hire from the outset because it meant a return to the spread system he enjoyed in college. The second-year running back bought in completely once the team started preparing for specific opponents.
"Kliff is an offensive genius," Edmonds said. "I really knew Kliff was the real deal in our transition from preseason games to regular season games, how the gameplans changed and how much more creative he got, just like that. He had a lot of plays stored up, and that's really when we saw it, man."
https://www.azcardinals.com/news/kliff-kingsbury-kyler-murray-leading-cardinals-offensive-rebirth