Kyler Murray, Budda Baker Voted Into 'Top 100' NFL…
1 min read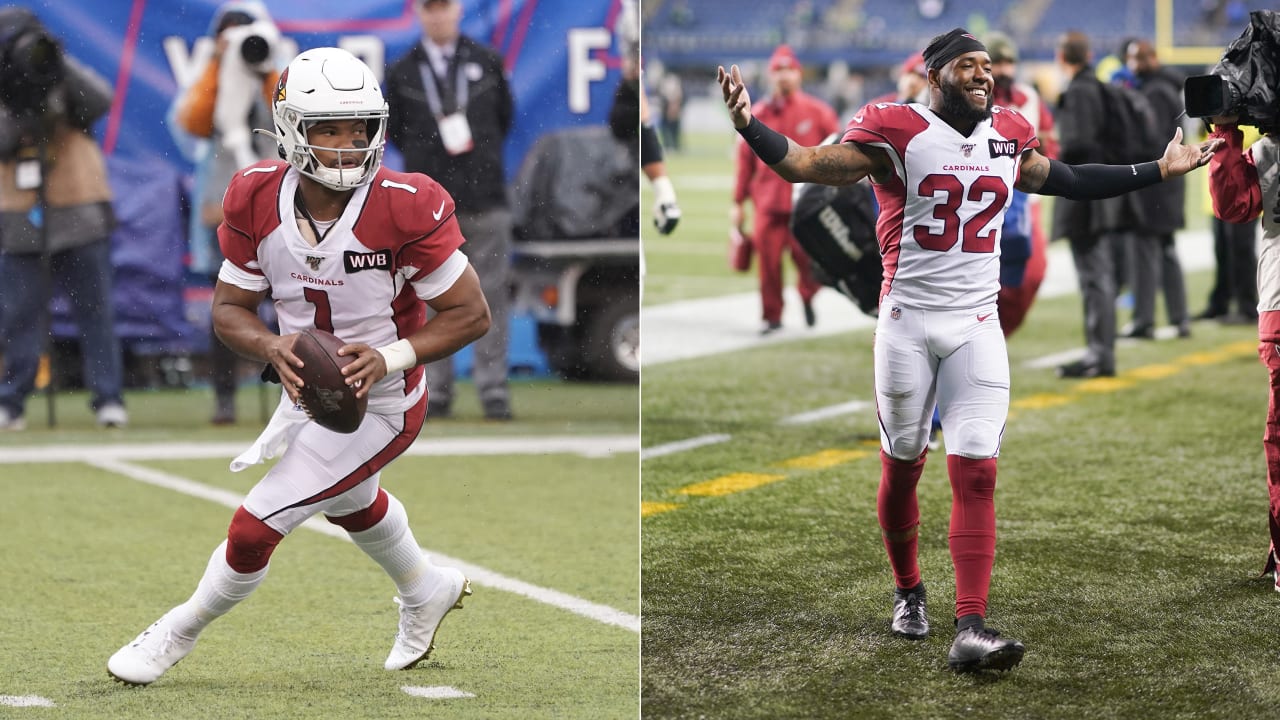 The Cardinals have had a love-hate relationship with the NFL Network's Top 100 list.
Linebacker Chandler Jones was somehow left off the list – compiled via votes of NFL players taken near the end of the previous season – last year, although wide receiver Larry Fitzgerald's annual inclusion often proves the respect he has earned throughout the league.
This year, the Cardinals figure to represented well, especially after both quarterback Kyler Murray and safety Budda Baker each made the list, part of which was unveiled Sunday night.
Murray was 90th after his rookie season, and Baker was No. 97 after a season in which he made the Pro Bowl as a safety for the first time.
At some point, Jones figures to be on the list after his All-Pro season, and new wide receiver DeAndre Hopkins will be on the list somewhere too. Fitzgerald is always a possibility. The first 30 players – counting down from 100 to 71 – were revealed Sunday night, with 70-to-41 on Monday, 40-to-11 on Tuesday and the top 10 on Wednesday.
https://www.azcardinals.com/news/kyler-murray-budda-baker-voted-into-top-100-nfl-players