Kyler Murray Isn't Worried About Losing On-Field…
2 min read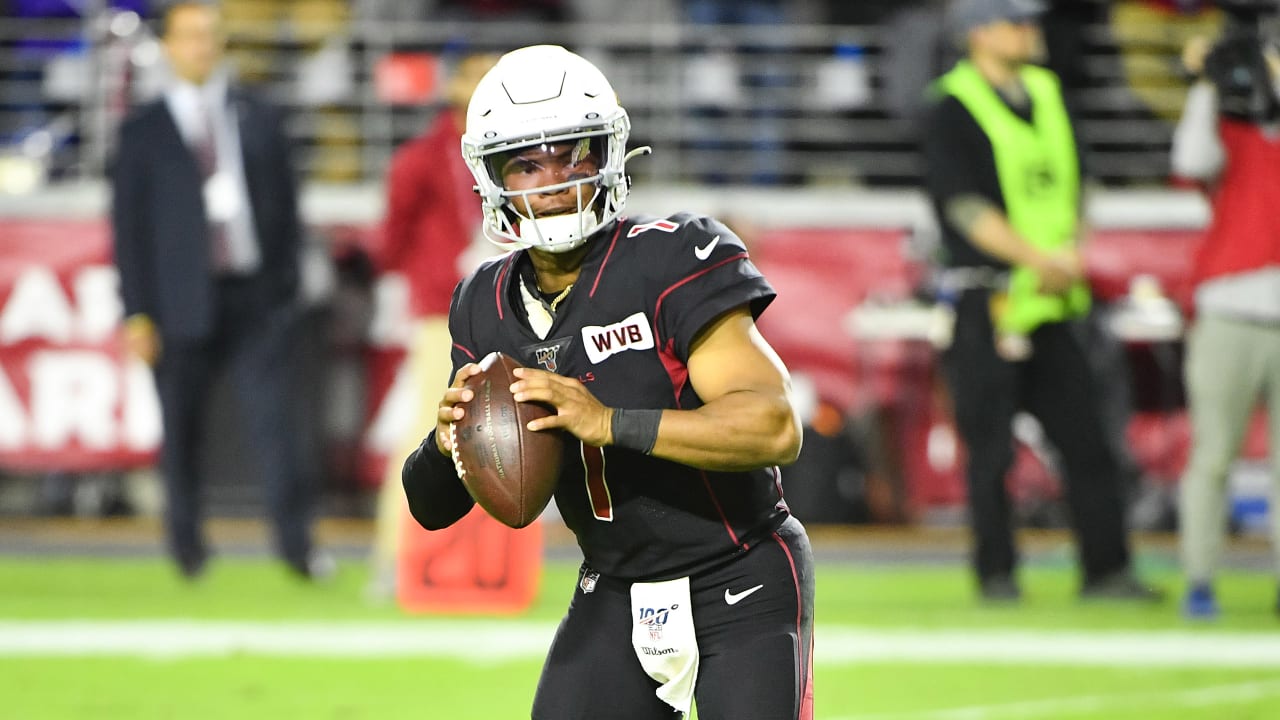 "We would have all loved to have been on the grass, getting the hundreds of reps he would've gotten, but just talking through film with him, listening to how he is seeing the game now, his understanding of concepts, he has definitely taken a step (forward) in that area," Kingsbury said. "That's all we can hope for right now.
"The physical stuff is going to be there. He has worked really hard, throwing and doing all those things, but the way he's seeing the game, the way we are getting on the same page, I know that will continue."
Murray knows Kingsbury would like to have him and the other players on the field. But Murray added he "didn't mind" losing on-field work.
"I learn football any type of way," Murray said. "It just comes natural to me. Whether we are on the field or watching it, I got the points. Sometimes it sucks watching it because we looked so bad at times, it was frustrating. … We'll get on the field eventually. I'm not too worried about missing this offseason as far as the reps go. Although it definitely would've helped."
Murray has been working out four times a week, lifting, running and throwing (although he's dialed it back lately not wanting to tire out his arm.) Working out with his father and whatever receivers he needs – "I don't have an issue getting people to come catch" – he reiterated the Cardinals' line that he will meet up with his pass catchers "pretty soon here."
Even with the loss of the on-field work, "I don't really see it hindering any progression or success that comes our way."
"I live, breathe and eat football so me personally, I can't wait to get out there with the guys," he added.
Of course, Murray isn't making any predictions about a Year Two leap. He's never been about doing such things publicly and he's not starting now. That doesn't mean the confidence isn't evident.
"The way this kid focuses, it's hard to compare to any other rookie I have been around," tackle D.J. Humphries said. "I've never seen it.
"That's the energy I want to see in my quarterback."
https://www.azcardinals.com/news/kyler-murray-cardinals-isn-t-worried-about-losing-offseason-on-field-work