Kyler Murray Not Running As Much As Expected
2 min read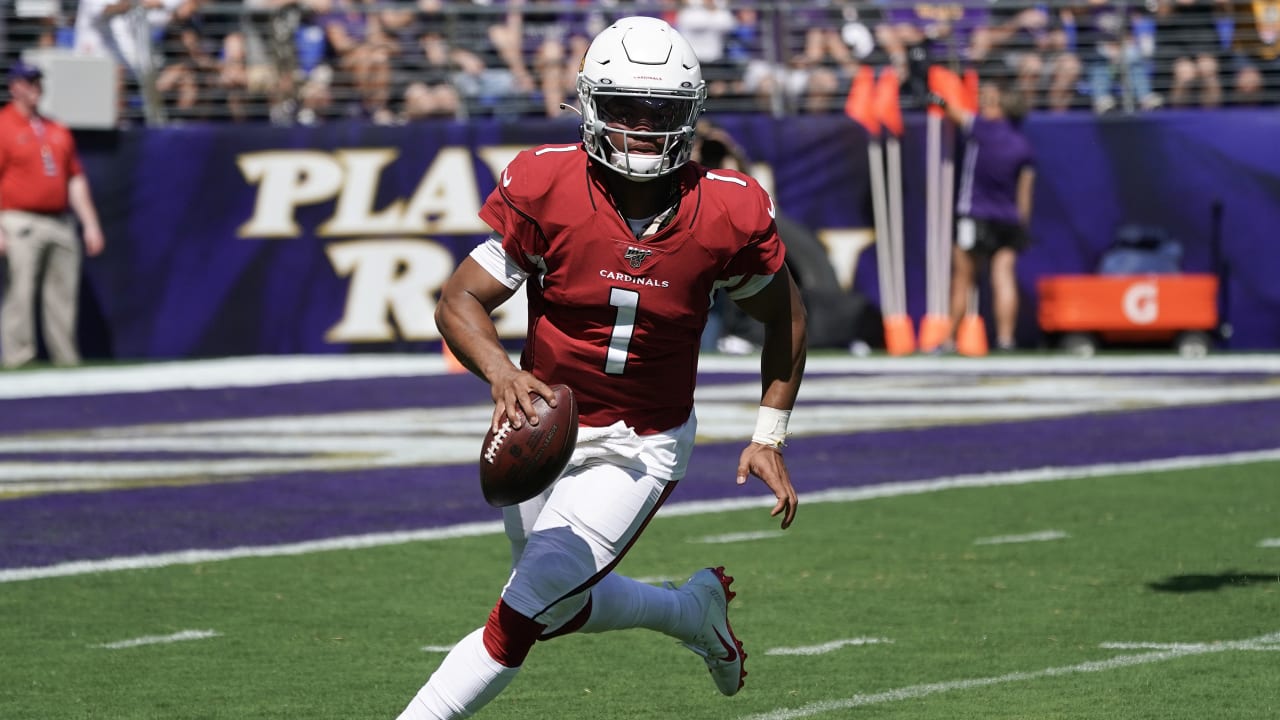 Running quarterbacks can put defenses in a real bind.
While the mobility can be hard to defend, running regularly can also be an occupational hazard.
Newton looked like a shell of his former self on Thursday night against Tampa Bay, and he likely won't play against the Cardinals after aggravating a foot injury he suffered on a preseason scramble.
Murray is smaller than Newton, and the last thing the Cardinals want is for him to get injured. Murray has done a nice job thus far of getting out of bounds or sliding to avoid big collisions. That should pay dividends both now and later for an organization that believes this could be its quarterback for a long time.
"I'm not really thinking about years to come," Murray said. "Obviously that's in the back of your head, but when you're in battle, it's got to be in the back, back, back, back, back of your head."
There could be weeks when Murray runs a lot because the defense dictates it. There could be others in which he is again content to sit in the pocket.
Kingsbury believes his quarterback will learn to optimize the situation. Above all else, he doesn't want Murray to be reckless.
"The more (sliding) the merrier," Kingsbury said. "Just get down. There is a time and a place – end-of-game, gotta-have-it situation. The whole John Elway in the Super Bowl. But for the most part, self-preservation and knowing how much you mean to this team. You've got to be safe with your style of play."
https://www.azcardinals.com/news/kyler-murray-not-running-as-much-as-expected