Kyler Murray Seeing Things More Clearly Now
2 min read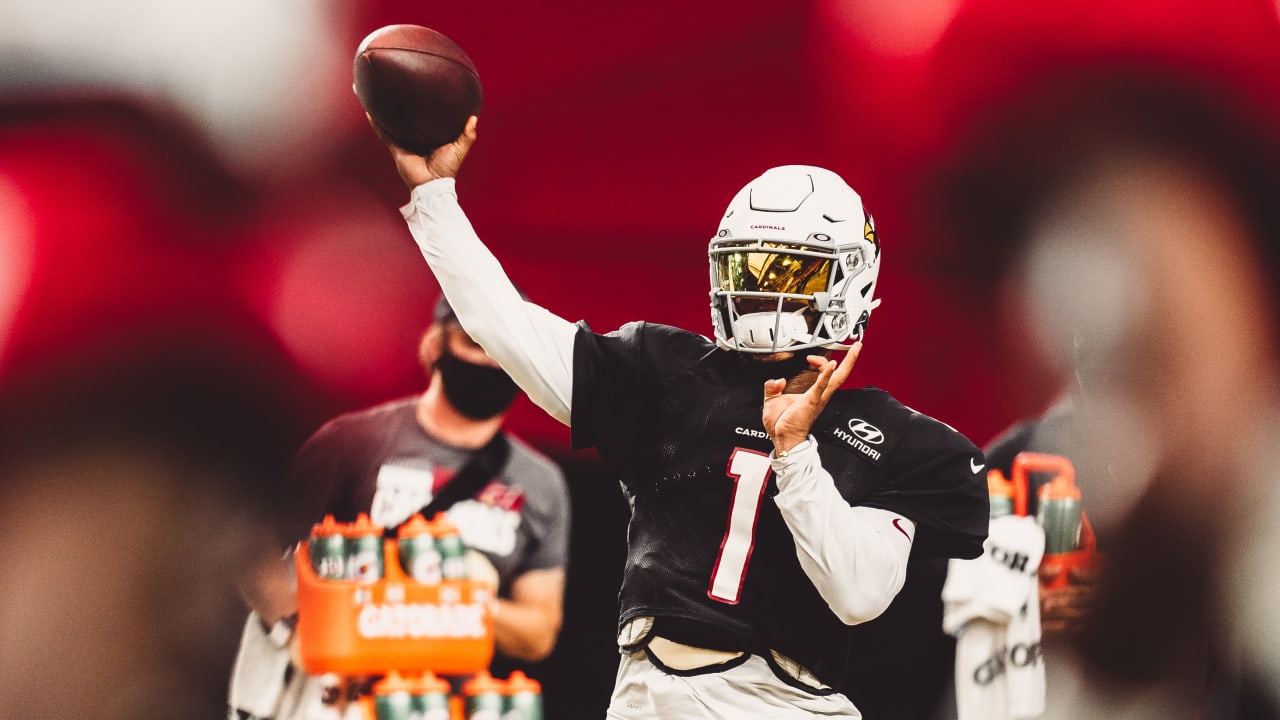 It's an exciting possibility for a Cardinals offense that already underwent significant improvement in 2019, leading to Murray's aforementioned honors.
Guard J.R. Sweezy faces away from his quarterback during passing plays but has seen plenty to speak confidently about his trajectory.
"He was great last year," Sweezy said. "This year he's going to be elite."
The Cardinals integrated a bunch of new pieces on offense in 2019, most notably Kingsbury and Murray, who were both in their first years with the Cardinals. The vast majority of key pieces are back, and additions like wide receiver DeAndre Hopkins and right tackle Kelvin Beachum are veterans with plenty of NFL experience.
Unsurprisingly, the offensive operation has had fewer hiccups this time around.
"So far it's been a much better camp than it was last year, as far as communication, execution, preparation, all of it," Murray said. "All of it's been better, and I think it's showing on the field."
Kingsbury has traditionally done a lot of quick-hit passes within his offense, and Murray doesn't have to think much on those. But there are always going to be longer dropbacks, exotic blitzes and late-shifting coverages he must handle.
Kingsbury is confident Murray is better-equipped to deal with the mental rigors in his second season.
"It's just the natural progression that you would hope for," Kingsbury said. "When you put in hard work, and when you go through a season and you take every snap as the guy, you would hope you'd take that step. … We're by no stretch a finished product, but you definitely see him having a better understanding of where to go with the ball, and getting it out of his hand quicker."
https://www.azcardinals.com/news/kyler-murray-seeing-things-more-clearly-now-kliff-kingsbury