Larry Fitzgerald Activated Off COVID List
2 min read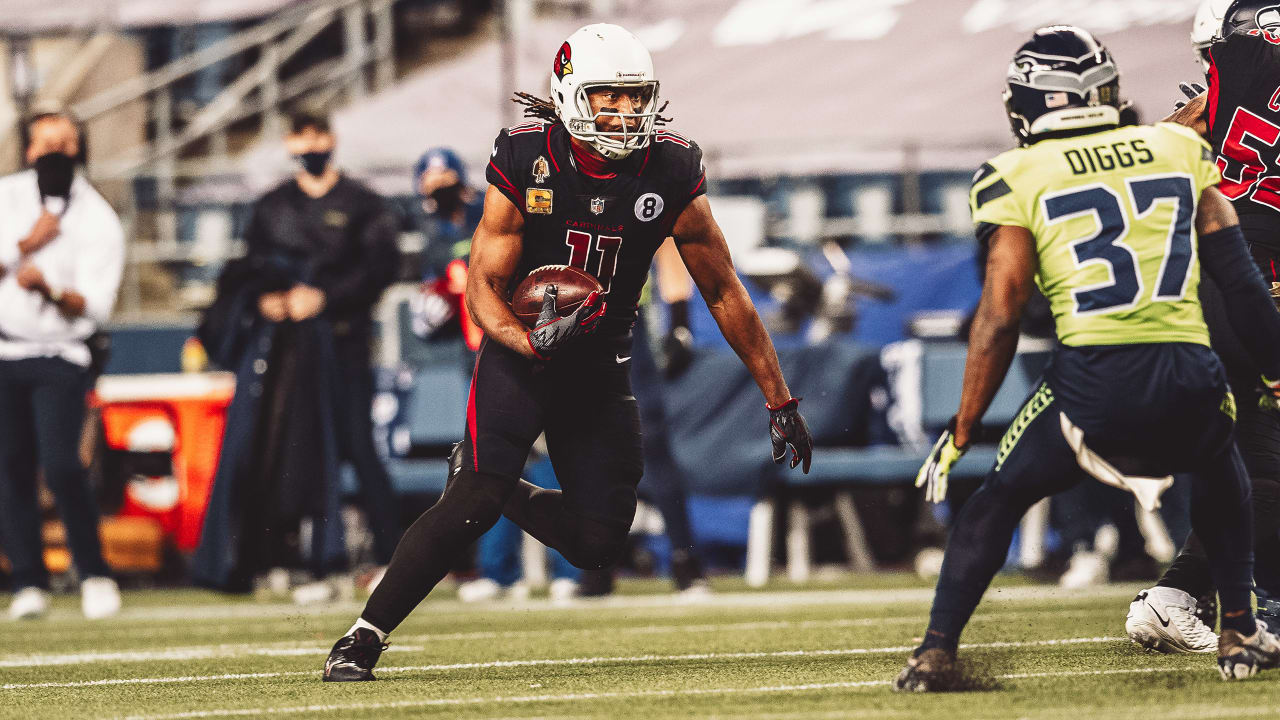 When Kennard first tested positive, his first fear was his pregnant wife and his parents. When they tested negative, it was about isolating for 10 days, at once frustrated because he didn't have any symptoms but at the same time feeling lucky in that regard.
"I'm waking up every morning thinking, 'Am I going to feel something? Am I going to lose taste, smell?' " Kennard said. "The whole time I felt like I could play 80 snaps in a game completely normal."
Kennard was fortunate to have an empty field near where he was staying, allowing him to maintain his cardio regiment and get some fresh air while isolated. He returned to the weight room with strength and conditioning coach Buddy Morris as soon as he was cleared, but he obviously couldn't work out like normal.
"It felt like the caveman workout, sitting in a room doing pushups and situps all day," Kennard said. "I made the most of what I could."
Fitzgerald returns after going on the list on Thanksgiving. He has not practiced since that Wednesday, missing the last two games. He reportedly tested positive, although he has not confirmed that and the team is unable to say. Coach Kliff Kingsbury said Monday the Cardinals have missed Fitzgerald both on the field and with his leadership.
Fitzgerald, like Kennard, will try to return to his regular routine as soon as possible.
"This virus is real, it's serious and to be one of the ones to not have any symptoms, I felt lucky," Kennard said.
https://www.azcardinals.com/news/larry-fitzgerald-activated-off-covid-list-devon-kennard