Larry Fitzgerald Moves To NBA As Part Owner Of…
2 min read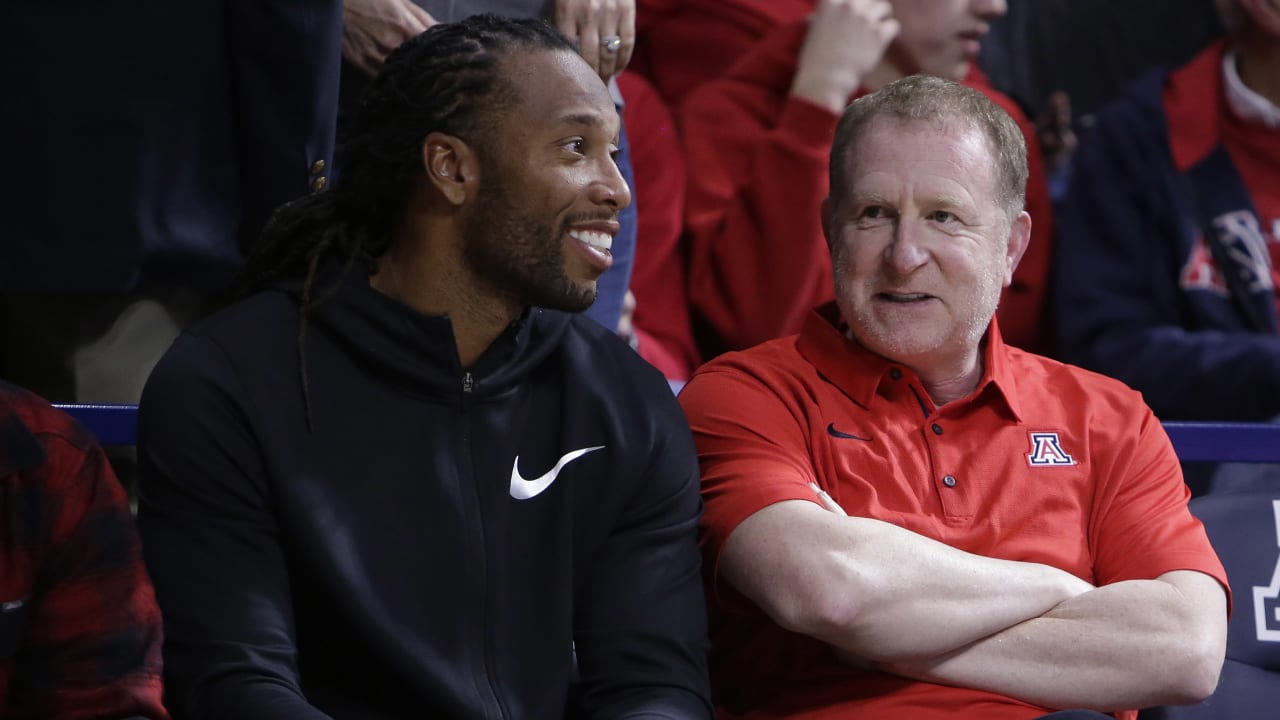 Fitzgerald becomes the second active NFL player with a piece of an NBA franchise. Packers quarterback Aaron Rodgers had already bought into the Milwaukee Bucks.
Fitz and Sarver have known each other a long time. Fitzgerald has those kinds of business aspirations once he finishes playing football (which is why he's not going to coach or do TV; he's aiming much higher up the food chain.) He soaks up what he can of the business acumen of these high-powered people. Even if Sarver's tenure as Suns' owner hasn't been successful, no one can argue that he has been a success in business.
Between proximity and the sport itself, Fitzgerald getting involved with Sarver and the Suns made so much sense and the relationship has just grown over the years. Fitzgerald even hosted Sarver at the Cardinals' facility last year. He sat in on parts of the Suns interview process when Sarver was going through his most recent front-office overhaul.
Sarver told NFL.com that Fitzgerald will be an advisor and resource to the Suns' business and basketball staff. Fitz will also be an advisor to players for both the Suns and Mercury, Phoenix's WNBA franchise.
There is a tremendous amount of reciprocal respect between the men. ESPN reported that Fitz's purchase has been in the works for months, and to be honest, it had felt like a matter of when and not if.
So now Fitz is an owner of a sports team. It feels like the first step — at least publicly — of Fitz's future empire.
https://www.azcardinals.com/news/larry-fitzgerald-moves-to-nba-as-part-owner-of-phoenix-suns