Larry Fitzgerald Surprises Boy On Final Day Of…
1 min read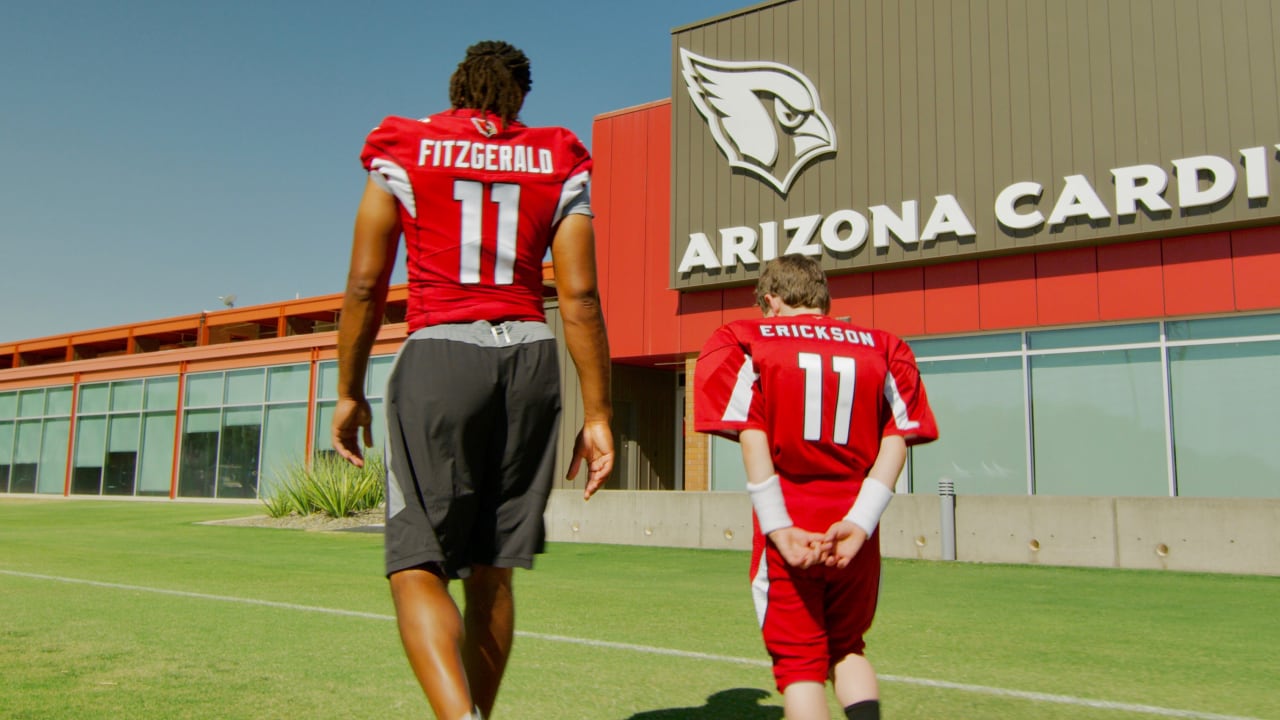 The pair originally met in June of 2018 when Erickson, who lives in Platte, S.D., traveled to Arizona for a Cardinals mini-camp practice through the efforts of the Make-A-Wish Foundation and as part of ESPN's My Wish series.
Erickson spent one-on-one time with Fitzgerald that day, signed a contract with owner Michael Bidwill and participated in a media day photo shoot. On the final play of the day's practice, Erickson was handed the ball and ran for a touchdown before getting hoisted up on the shoulders of the Cardinals players.
Erickson has since attended multiple Cardinals games with his family. In a 2018 game in Minnesota against the Vikings, Fitzgerald gave him a game ball during a break in the action.
Erickson was diagnosed with cancer in February of 2017. Since then, he has endured 34 nights in the hospital, 10 different chemotherapy treatments, two surgeries, 21 spinal taps, three bone aspirations, three emergency room visits and three blood transfusions.
https://www.azcardinals.com/news/larry-fitzgerald-surprises-boy-on-final-day-of-cancer-treatment