LB Todd Davis, CB Bryce Callahan questionable for…
2 min read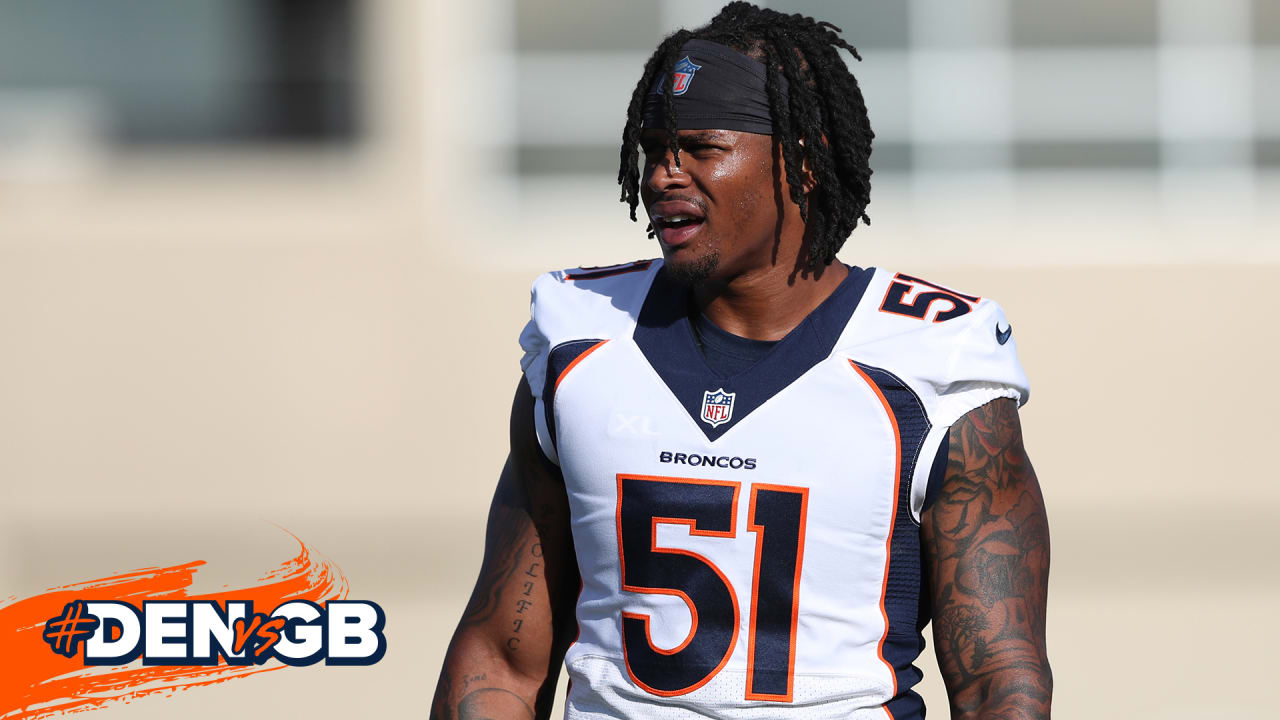 ENGLEWOOD, Colo. — Linebacker Todd Davis seems poised to make his 2019 regular-season debut on Sunday against the Packers.
"It's looking that way, yes," Head Coach Vic Fangio said Friday.
Davis, who was a full participant in practice this week as he recovers from a calf injury, is officially listed as questionable.
Cornerback Bryce Callahan, who was limited all week and has not played this season, was also listed as questionable.
Fangio said Callahan had "not really" gotten more work this week compared to previous weeks.
"Not enough yet," Fangio said.
Fangio said a "big part" of Callahan's return is dependent on when the pain in his foot goes away.
Tackle Ja'Wuan James (knee), fullback Andy Janovich (pectoral) and linebacker Joe Jones (triceps) were all ruled out.
Wide receiver Courtland Sutton, who did not practice Thursday with a rib injury, was a full participant in Friday's practice and was not given a game designation. The lack of game designation signifies that Sutton is expected to play against the Packers.
"He just had a little discomfort yesterday after getting one of his weekly lifts in, and we were cautious with it and luckily he's fine," Fangio said.
https://www.denverbroncos.com/news/injuryreport/injury-report-lb-todd-davis-cb-bryce-callahan-questionable-for-denvsgb