Legwork & Gratitude Part Michael Pierce's 1st Trip…
2 min read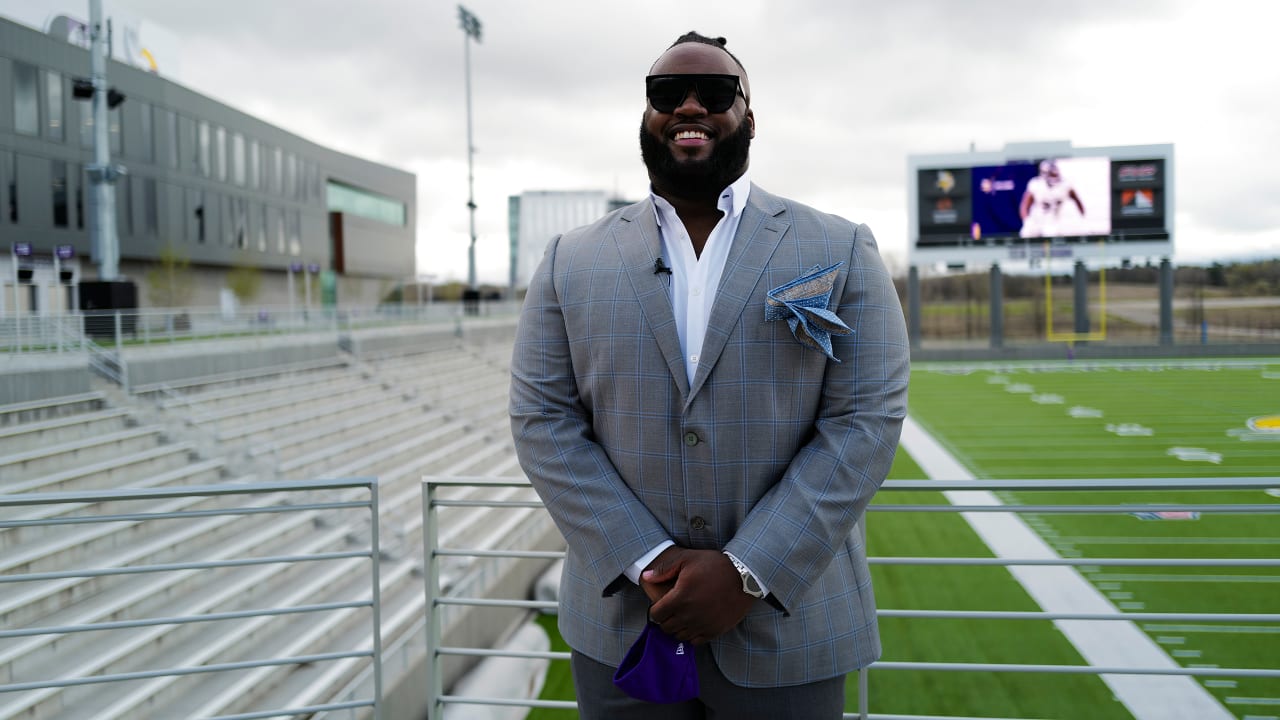 The "d-line stuff" involved meeting with position coach and newly promoted Assistant Head Coach Andre Patterson and assistant defensive line coach Imarjaye Albury, as well as a workout.
"They wanted to evaluate and see where I am after a year off. You never want anybody to walk in on the first day of OTAs or whatever time we decide to report and you just don't have an idea," Pierce said. "Anxiety and all of that kind of stuff would kick in, I'm sure, from up top.
"Today was great. I've been working out diligently, and I was proud to show where I am. I want these guys and Coach Dre to mold me, and I showed them what I can do with the strength staff. Then, to have the film to be able to evaluate and just coach me until we can get back here and get everyone under one roof. I enjoyed it. For me, it was about proving I'm going to be the player and person they expect me to be. I'm grateful they brought me up here."
Even though Pierce was physically apart from the team in 2020, he stayed connected by watching film on his team-issued iPad, tuning in to games and having calls with Patterson and Albury.
"I think Coach Albury will tell you I called him after every game just to talk through stuff. … I stayed up to date as much as I could," Pierce said. "It built like a different level of trust that these people, you know, obviously, I chose to sit out, but they still value me as a person, as a player, to check on me and talk me through what was going on each and every day. That only made me work hard and stay diligent throughout this offseason even more so than I normally would. Either way it goes, that's a special bond and respect that I have for Coach Dre and Coach Albury. I'm just grateful that they did that."
https://www.vikings.com/news/michael-pierce-defense-visits-tco-performance-center