Looking back at the Cardinals-Packers playoff game…
3 min read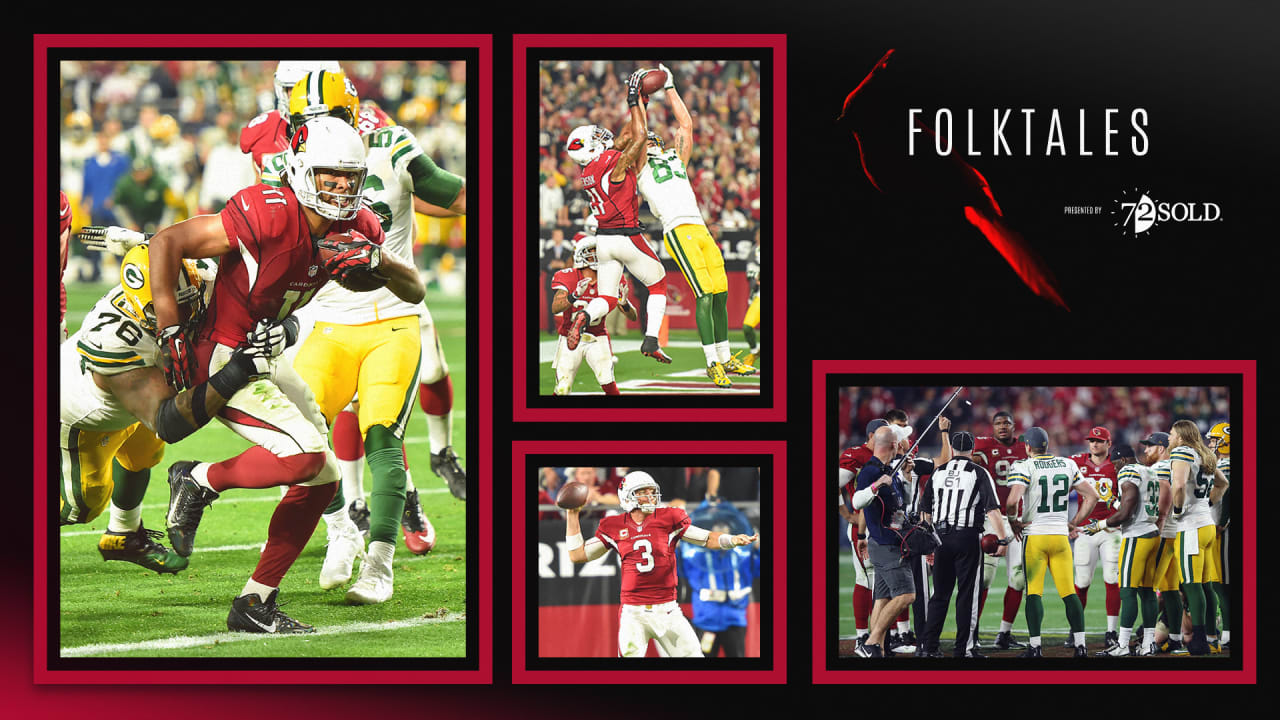 Momentum is impossible to quantify, but don't tell that to the people there that day.
A coin flip was set to determine which team got the ball first in overtime, and there was near unanimity in the outcome if Green Bay chose correctly.
"It might be bad to say this now, but I remember looking at everybody and thinking, 'Man, we better win this coin toss," Powers said.
"I thought, if the Packers get this ball, it's going to be over," said Kent Somers, then the Cardinals' beat writer for the Arizona Republic. "They've got Aaron Rodgers on their side. They've got some magic on their side."
Referee Clete Blakeman gathered the captains at midfield and went over the standard debrief, explaining that Green Bay would call heads or tails, with the winner getting the option to receive.
The Packers' captains were Rodgers, outside linebacker Clay Matthews, fullback John Kuhn, edge rusher Julius Peppers, kicker Mason Crosby and special teamer Chris Banjo.
The Cardinals countered with quarterback Carson Palmer, defensive lineman Calais Campbell, left tackle Jared Veldheer and long snapper Mike Leach.
Somers halfway paid attention from the press box, more interested in the result than the toss.
"You're kind of watching out of the corner of your eye," Somers said. "It's not a big deal, usually."
Rodgers called tails, and when it came up heads, Palmer excitedly signaled that the Cardinals would receive. But chaos then ensued.
"I'll never forget, clear as day — you can see the coin floats up and it floats down," Leach said. "It never flipped. Carson right away starts yelling, 'We'll take the ball. We'll take the ball.' And (the Packers) start yelling about it. There was a look of panic in Clete Blakeman's face for a second."
Technically, the coin didn't actually have to turn over for a ruling to be made, but Blakeman almost instantly called a re-do.
"It didn't flip," he said from the field. "It didn't flip. It didn't flip."
"Hold on!" Campbell said frantically. "Hold on! Come on, man!"
Leach threw his arms up and looked to the Cardinals' bench. Palmer and Veldheer turned away in disgust.
Despite the objections from the Cardinals, Blakeman tossed the coin up again, this time with the proper revolutions. The players stopped squabbling and lasered in on the coin.
And, once again, it landed on heads. Cardinals ball.
"Maybe God was just on our side," Powers said.
Dave Pasch, the Cardinals' play-by-play announcer, reacted with incredulity in real time, flabbergasted that Blakeman tossed a coin that didn't flip.
Five years later, he was asked what his reaction would have been if Green Bay won the second toss.
"I probably would have lost it," Pasch said. "I was obviously very close to losing my mind. So yeah, I think I'm scared to think of what I might have said on the air. I might not be sitting here with you guys right now. I may not be a broadcaster anymore, because who knows what I would have said. I was not real thrilled with Clete at that moment."
https://www.azcardinals.com/news/longform/folktales-the-coin-that-didn-t-flip