Loss To 49ers 'On Me'
2 min read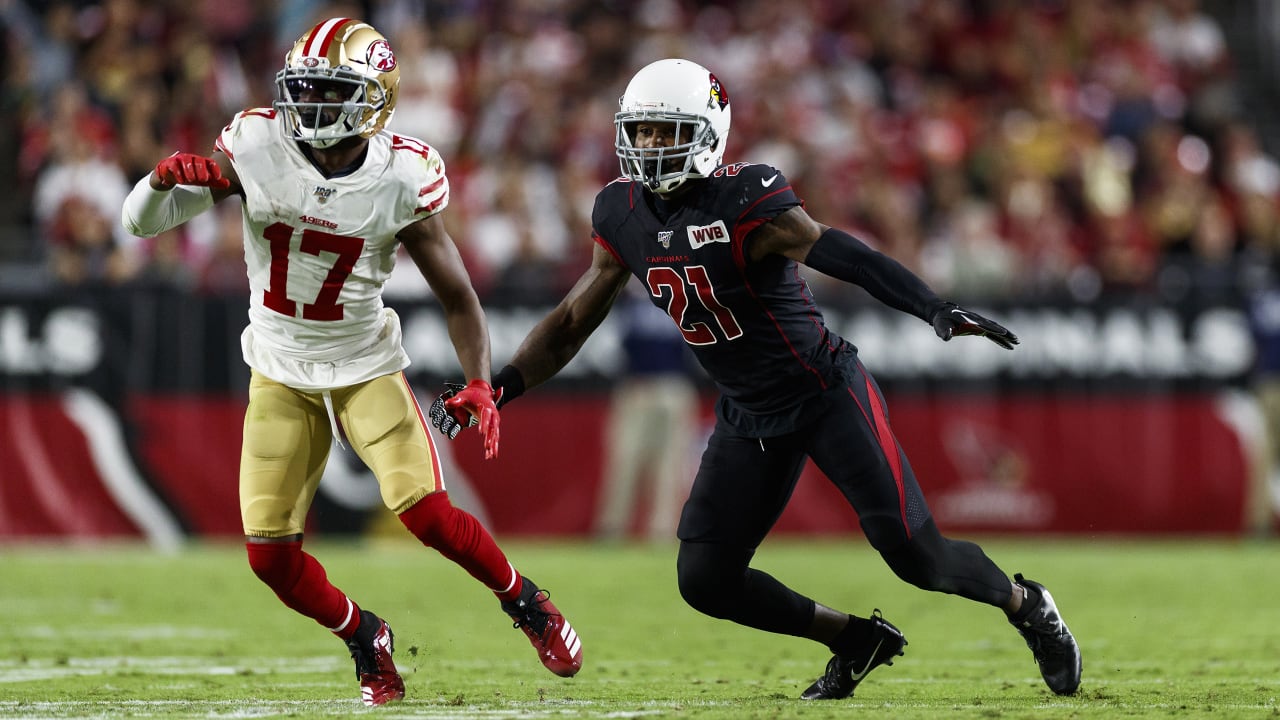 Patrick Peterson acknowledged on Thursday what seemed evident a week prior: he struggled to contain wide receiver Emmanuel Sanders, and that failure contributed to the Cardinals' 28-25 loss to the 49ers on a nationally televised stage.
It was a rare misstep for one of the NFL's top cornerbacks, and one Peterson took to heart.
"I'm in a position to get criticized each and every move," Peterson said. "Nothing goes unnoticed. I know when I play well, we have a great opportunity of winning the football game. My role is almost equivalent to the quarterback's. When the quarterback plays well, the offense is successful and they have a good opportunity to win.
"When I have an opportunity to take No. 1 receivers out of the game, I have to do it at a high level, because that gives us an opportunity win the ballgame. After the game I told the guys, 'This loss is on me.'"
According to Pro Football Focus, Peterson allowed six catches for 118 yards and a touchdown on seven targets, which computes to a perfect passer rating. It was the first time since 2014 he allowed more than 100 yards receiving in a game.
"I just didn't play well," Peterson said. "I was in position to make plays. I was just a little off."
While most of the damage was done by Sanders, Peterson was also beaten for a 21-yard touchdown by Dante Pettis in the third quarter. That one wasn't totally his fault, as Peterson explained that there was a miscommunication between he and cornerback Byron Murphy as to whom should run with Pettis.
However, defensive coordinator Vance Joseph thought Peterson should have pursued Pettis harder when the throw was in the air.
"Every play we play on defense, we want to be full speed," Joseph said. "We don't worry about mistakes, because it's a game of mistakes, but we want everyone to have max effort. That goes for every player, not just Patrick."
Peterson acknowledged that he gave up on the coverage too soon.
"Honestly, because he was so open, I thought the quarterback was literally going to throw it on a line drive," Peterson said. "Looking back on that play, I definitely thought I could have given more. I thought I was out of position, but that just goes to show you're never out of a play until you're out of it. That was a bonehead mistake by me."
https://www.azcardinals.com/news/patrick-peterson-loss-to-49ers-on-me