Markus Golden Would Be Thankful For Permanent Stay…
2 min read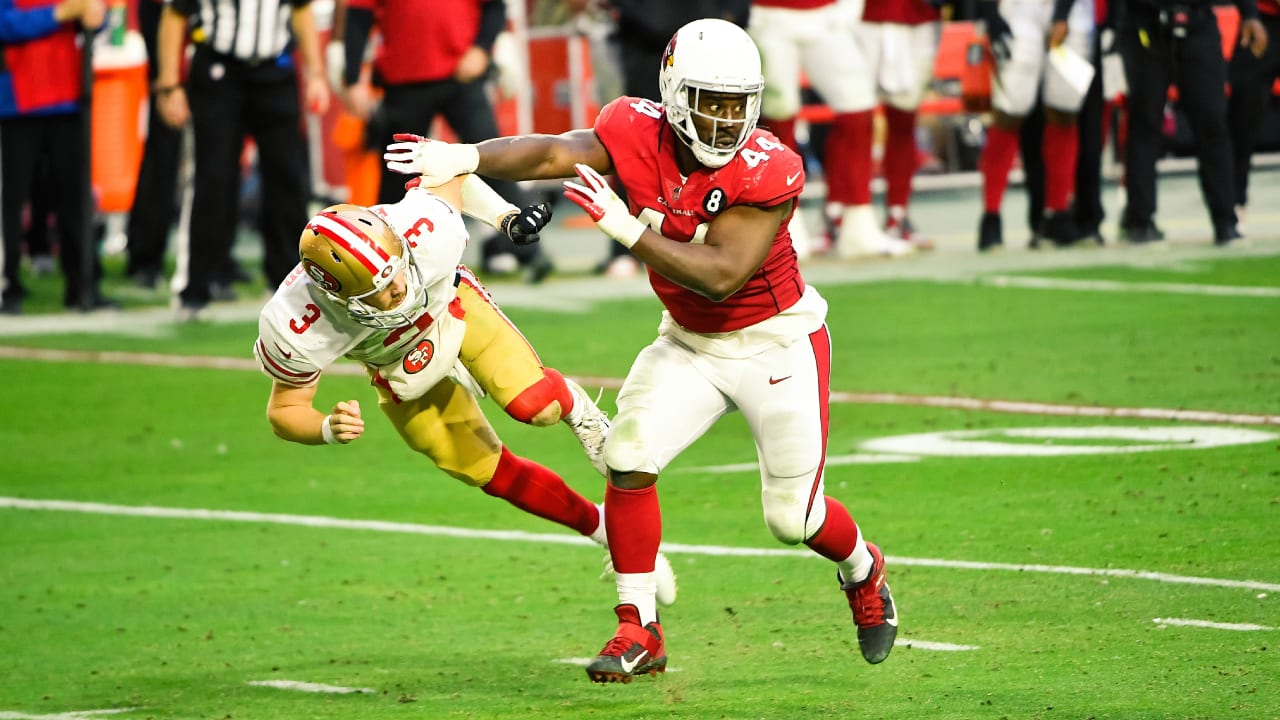 The initial question had already been asked in his final press conference, the day after the Cardinals had been eliminated from the playoffs, but Markus Golden verbally hit pause.
He had something to say first.
"Let me take the time to really say thank you," the linebacker said. "Thank you to the Arizona Cardinals for bringing me back here. It was a rough year for me in the beginning of the year, so to be able to come back and play for the Arizona Cardinals, it was a blessing. I just wanted to thank everybody. Everybody that's involved in the organization, thank you so much for giving me the opportunity to come back and be a Cardinal. I'll never forget this and I really appreciate it."
That Golden would be emotional was not a surprise. The veteran doesn't just wear his heart on his sleeve – it comprises his whole wardrobe. The Cards' 2015 second-round pick didn't want to leave as a free agent after the 2018 season, and he was ecstatic the team traded for him midseason this year after a season-and-a-half in New York with the Giants.
But emotions are mostly pushed aside now, in the offseason, when contracts must be dealt with and rosters built. Golden, who heads into unrestricted free agency, finds himself on the business end of the game once again.
Would the Cardinals like to collect pass rushers, to get Chandler Jones back from injury and still retain Golden, and fellow UFA Haason Reddick (12½ sacks) and restricted free agent Dennis Gardeck (seven sacks)? That would be ideal. Jones figures to bounce back, Reddick and Gardeck seemed to find their way in the NFL, and Golden is the kind of energy/team-first guy that a team craves on the field and in the locker room.
But even in a normal offseason, such a foursome would be difficult to hang on to, and with the salary cap declining approximately $20 million, this will not be a normal offseason.
https://www.azcardinals.com/news/markus-golden-thankful-for-permanent-stay-cardinals-free-agency