Mike Zimmer Calls Cameron Dantzler "A Pleasant…
2 min read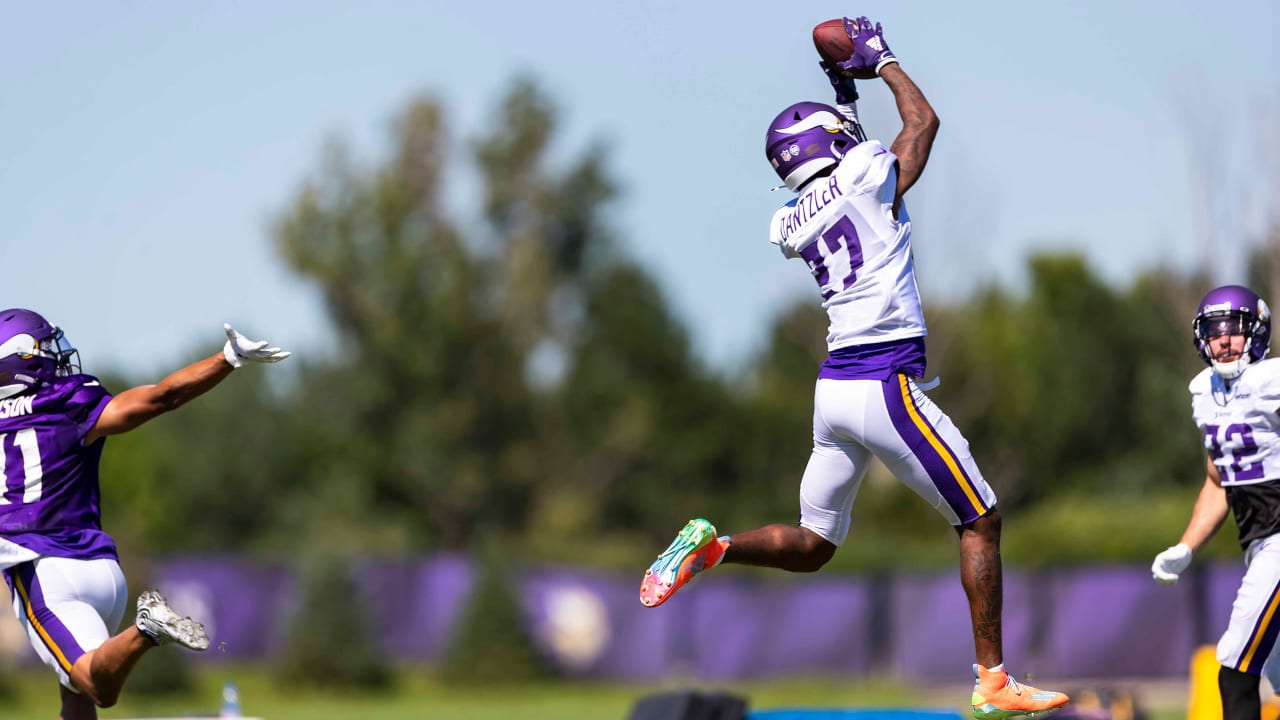 Dantzler, who goes by the nickname of "The Needle," started 22 of 35 games in college, allowing just 36 catches for 459 yards on 568 pass coverage snaps.
He totaled 108 career tackles, including 6.0 for losses and 1.5 sacks and five interceptions.
Here are four other topics Zimmer discussed Wednesday:
1. Thielen leads the WR group
Thielen turns 30 years old on Saturday, as he is the senior-most player in the wide receiver room.
The two-time Pro Bowler is also the most experience, as he enters his seventh pro season with 323 receptions for 4,315 yards and 25 scores.
While Thielen is certainly looked at as the No. 1 receiver in Minnesota, Zimmer said he's noticed plenty of leadership from Thielen on and off the field.
"He's very subtle, especially at the top of the routes, and sometimes versus press he'll give you a lot of different things," Zimmer said, "but he does help the young receivers a lot as far as when they turn your head here when you're doing this, make sure that you lean into them on this particular top of the route.
"Make sure that you set him up this particular way," Zimmer added. "He talks to those guys a lot about those things, but it's a knack that you accrue over time."
Thielen missed roughly half of the 2019 season with a nagging hamstring injury. Zimmer said he simply wants to see another productive year from the Minnesota native, whether he lines up in the slot or on the outside.
"I don't know about No. 1s and No. 2s or anything like that," Zimmer said. "But I think Adam — his role won't change much at all.
"We'll continue to use him in the ways that he's effective," Zimmer added. "He's very competitive. And I think it's important that we try to spread the ball around."
https://www.vikings.com/news/mike-zimmer-cameron-dantzler-training-camp