Mike Zimmer Ranked 10th Among NFL Head Coaches
2 min read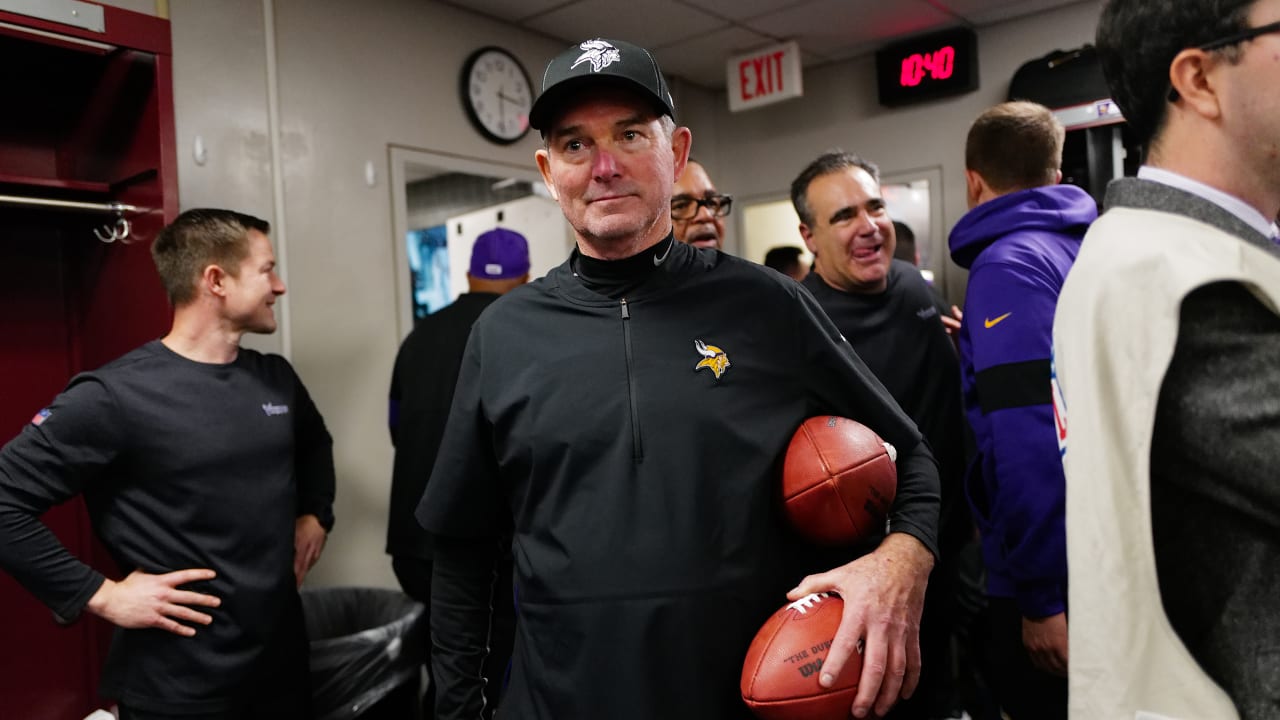 Believe it or not, Vikings Head Coach Mike Zimmer is already entering his seventh season at the helm in Minnesota.
And Zimmer, who was hired in January of 2014, is now tied for seventh among head coaches with the longest tenure with their current team. Houston's Bill O'Brien was hired two weeks before Zimmer).
Zimmer has built the Vikings into a consistent and successful franchise, as Minnesota has won 50 games over the past five seasons.
It still feels like Mike Zimmer is underappreciated. Here's what he's done as the Vikings' coach for the past six seasons:
He's won 59.9 percent of his games, good enough for a 57-38-1 record. He's been to the playoffs in half of his six seasons, even though he's been stuck in the same division as Aaron Rodgers.
As a defensive-minded coach, he always gets the most out of the Vikings' defense. In his six seasons, the Vikings' defense has ranked in the top-10 in points allowed five times. The only time they didn't finish in the top-10 came in his first season in charge, when they ranked 11th.
Zimmer isn't a perfect coach. He probably needs to win more playoff games to get more respect. But he's a defensive-minded coach who always gets results out of his defense.
As Wagner-McGough mentioned, Zimmer is 57-38-1 in Minnesota, which is good for the third-most wins and third-best winning percentage, trailing only Bud Grant and Dennis Green.
https://www.vikings.com/news/mike-zimmer-ranked-10th-among-nfl-head-coaches