New Cardinals Wide Receiver DeAndre Hopkins Is Top…
1 min read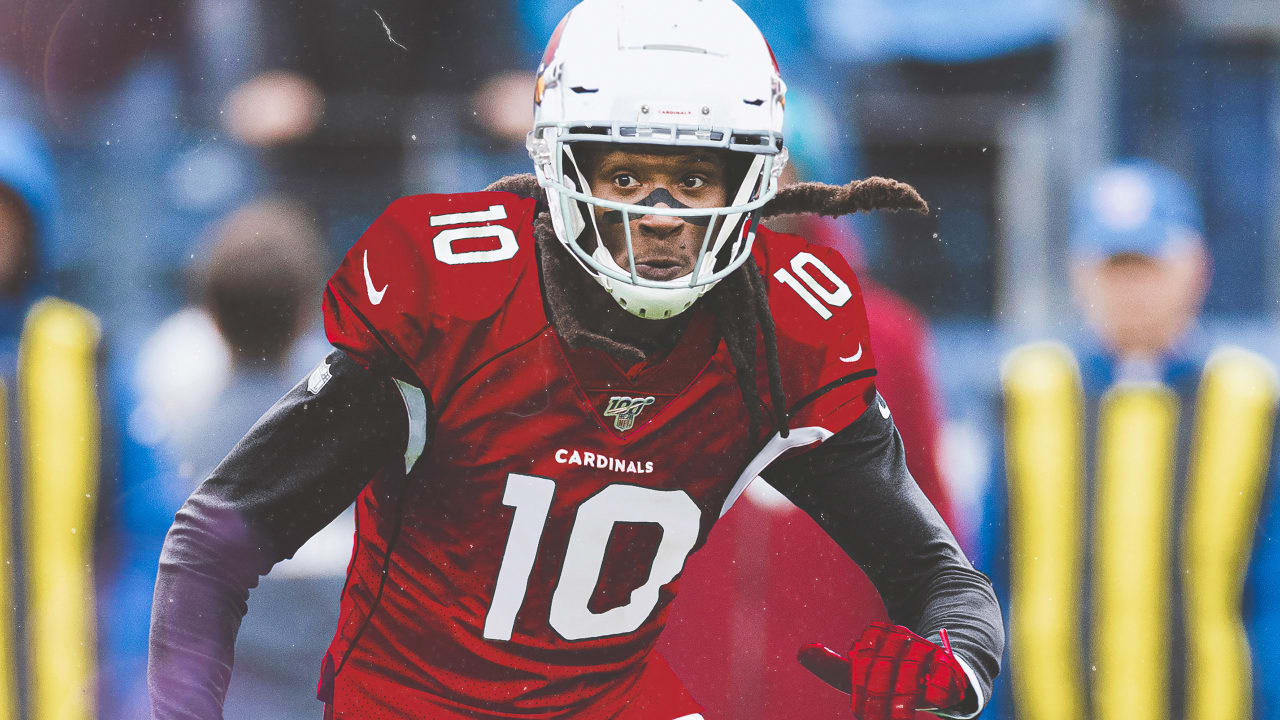 Hopkins was the fifth Cardinal to appear on this year's list. Linebacker Chandler Jones was No. 15, wide receiver Larry Fitzgerald came in at No. 69, quarterback Kyler Murray was No. 90 and safety Budda Baker was No. 97.
Hopkins has been a first-team All-Pro for three straight seasons. This is his highest appearance on the Top 100 list, with finishes at No. 11 in 2019, No. 13 in 2018 and No. 19 in 2016. (In 2017, he suffered a Chandler Jones-esque snub and wasn't on the list.)
Last season, Hopkins had 104 catches for 1,165 yards and seven touchdowns in 15 games.
"My expectations for myself is to master the offense, first and foremost, which will help everyone since it's a new offense for me," Hopkins said after the trade. "Obviously, be at the level I've been at for the last three, four, five years. I hold myself to a high standard, always."
https://www.azcardinals.com/news/new-cardinals-wide-receiver-deandre-hopkins-is-top-10-in-top-100