NFC North Ranks 3rd-Strongest in NFL
3 min read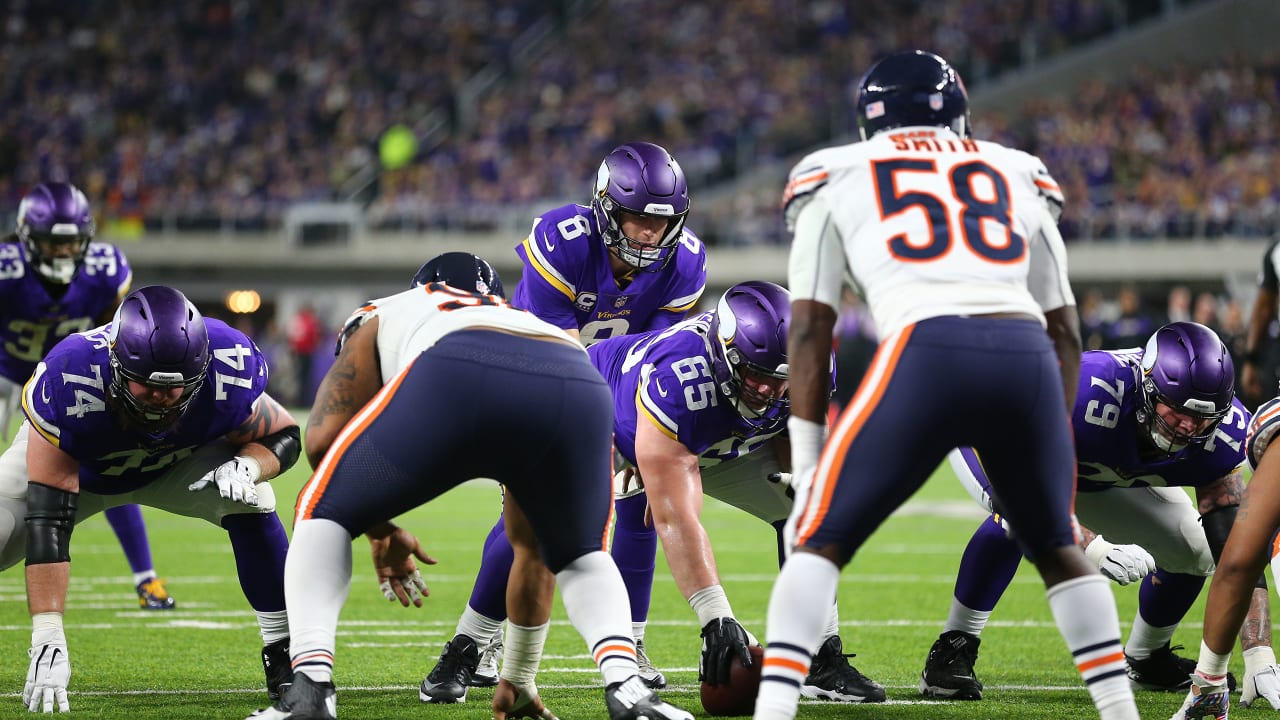 Monson said there's "no doubt" the young corner will play a significant role in Minnesota's secondary this season after the departures Xavier Rhodes, Trae Waynes and Mackensie Alexander in free agency. But he added that Hughes "may have a fight on his hands to determine exactly how significant that role is." Monson wrote:
The Vikings entire cornerback depth chart is essentially up in the air right now, with Hughes and Holton Hill needing to fend off competition from first- and third-round draft picks Jeff Gladney and Cameron Dantzler. Hughes has a lot working in his favor. He was a former first-round pick, which usually results in the team feeling it has a bigger investment in that player. He has missed a lot of time in his first two seasons and has played just 744 NFL snaps. He has also not been able to settle in to just one position. Starting outside, he played 138 snaps in the slot last season. And he was primarily a slot corner in more than one game.
Hughes likely has the inside track to being their No. 1 guy if he can have a strong camp and show he is indeed a first-round talent. If he can't improve on back-to-back PFF coverage grades of around 60.0, though, he could find himself slipping to a nickel corner role or even further if the rookies hit the ground running.
Vikings Entertainment Network's Gabe Henderson spotlighted by alma mater
Starting a new job in a new city can be challenging at any time, but Vikings Entertainment Network's Gabe Henderson, whom the Vikings hired this spring as a producer, has navigated the transition from Washington to Minnesota during the coronavirus pandemic.
In 2010, Henderson was the second-rated quarterback in North Carolina when he was recruited by the Flames. He switched to wide receiver his junior year and eventually had a couple workouts with NFL teams at that position.
But, inspired by sports broadcasting legends like David Aldridge, Ahmad Rashad, and Stuart Scott, he discovered his true passion was for broadcasting, a specialization of his undergraduate communication degree.
Allen detailed Henderson's career path, from working as video coordinator for Liberty's Club Sports programs (where he covered sports "ranging from hockey and lacrosse to paintball and taekwondo), to a creative content specialist in the NFL with Washington to his current role with the Vikings.
Henderson expressed that "being in a front-facing position for the Vikings as a Black male speaks volumes."
"I think it provides inspiration for younger people, and it makes me more excited [to be in Minnesota] because I know God didn't put me in a position like this without a reason," Henderson told Allen. "I'm just believing He is going to use me in a way that I can't even imagine."
https://www.vikings.com/news/nfc-north-ranks-3rd-strongest-in-nfl