NFL Draft Experts Evaluate 5 Scenarios for Vikings…
2 min read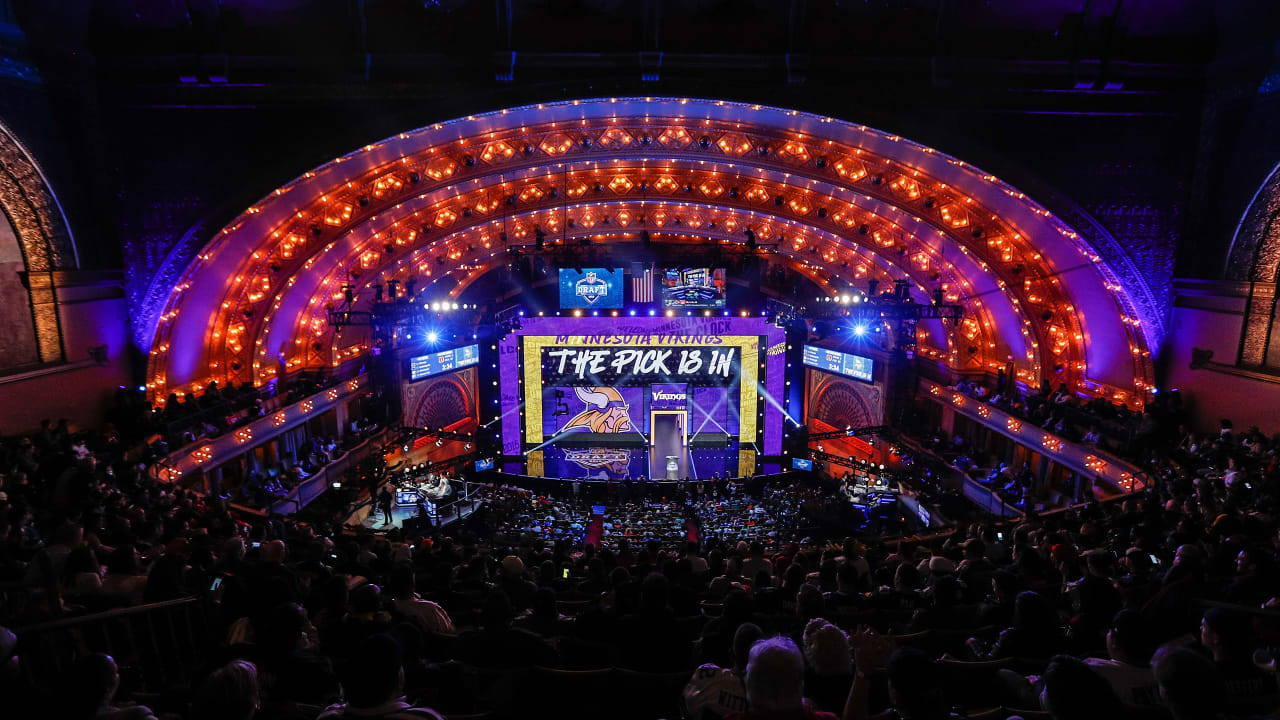 The Vikings certainly have a need along the offensive line, as the slight majority of mock drafts these days have Minnesota addressing the trenches.
With Riley Reiff gone, there is a potential need at left tackle. And left guard is also a focus, even with the return of Dakota Dozier and trade for Mason Cole.
"Offensive tackle is the obvious glaring hole that they have right now, with what happened with Riley Reiff and them deciding to go a different direction," said Jordan Reid of The Draft Network. "They do still have to decide exactly what they want to do.
"Bringing Rashod Hill back was great, just because he's been that great guy off the bench, as far as the No. 3, swing tackle," Reid added. "There still is a huge hole there, as far as the starter, but the future, we don't know what they're going to do with Ezra Cleveland, whether they're going to leave him at right guard or transition him to left tackle. If that happens, now you're talking about a hole at guard as well."
While Oregon's Sewell is likely to be gone by the 14th pick, Northwestern's Rashawn Slater is another name who is routinely off the board in the top 13 picks in most mock drafts.
Draft expert Dane Brugler of The Athletic believes that could leave two big names in play along the offensive line for the Vikings in Virginia Tech tackle Christian Darrisaw, and Alijah Vera-Tucker of Southern Cal, who shined at both guard and tackle on the left side for the Trojans.
"Sewell and Slater are probably off the board at that point, but the offensive line class this year is a really strong group," Brugler said. "Darrisaw and Vera-Tucker, both of those guys could be there at 14 and both would make some sense if they want to get better on the offensive line."
https://www.vikings.com/news/longform/nfl-2021-draft-experts-first-round-14th-pick