NFL Week 3 Power Rankings: Vikings-Colts
3 min read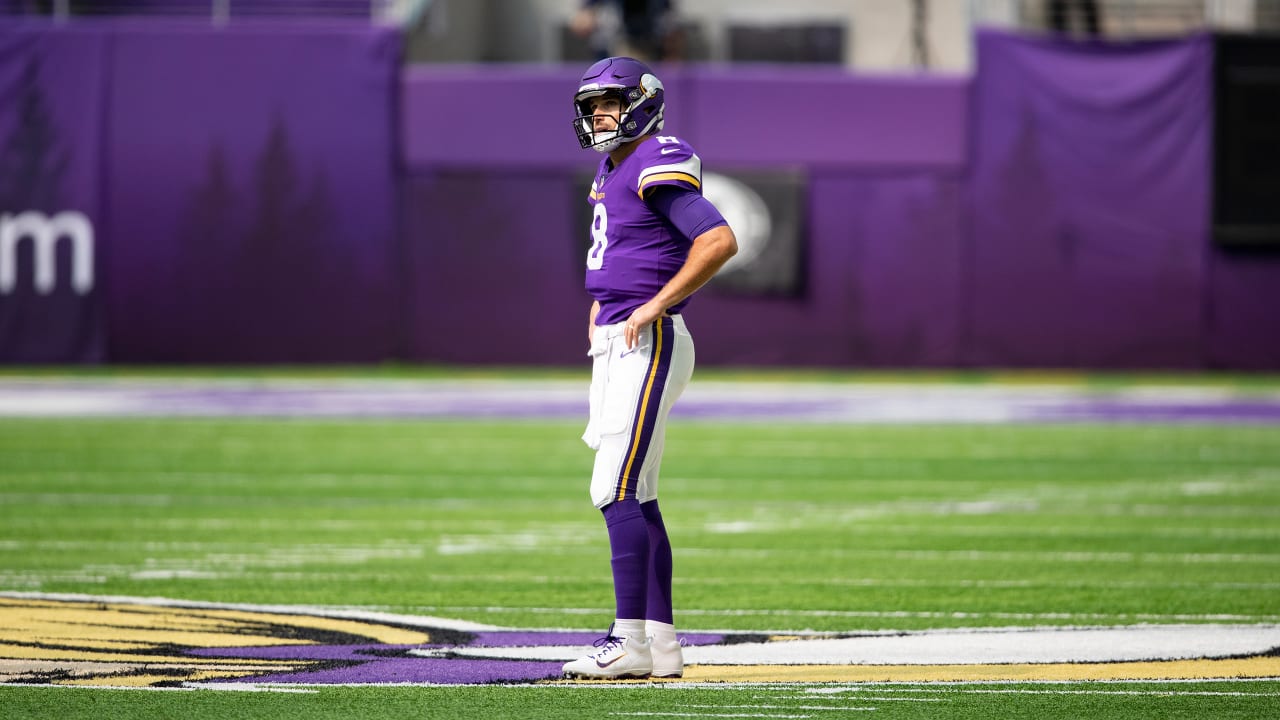 Here's a look at where the Vikings rank before Week 3:
No. 20 (down 4 spots): Dan Hanzus – NFL.com
Everything is going wrong for the Vikings to start the season. A week ago, Aaron Rodgers embarrassed the defense. On Sunday, it was the offense's turn to wear the dunce cap. Kirk Cousins appears to have no connection with pass-catchers not named Adam, and Dalvin Cook is getting buried by early deficits and blown-up game scripts. Cousins threw three interceptions (a first during his time in purple), and the offense finished with a measly 175 total yards. Minnesota's offense is clearly trying to find itself at the same time a defense loaded with new faces is attempting to get off the ground. It's a wicked combination that equals 0-2.
Stefon Diggs is valuable, but he's not that valuable. Kirk Cousins was fantastic last season, and without Diggs this season, he was awful in Week 2. Cousins had 113 yards, no touchdowns, three interceptions and a 15.9 passer rating. The only good news is that Cousins started slow last season and turned it around.
_Their start has been a disaster so far and it hasn't been pretty for Kirk Cousins. They are in a big hole with a tough game against the Titans this week. _
In the inaugural set of these power rankings, the Minnesota Vikings ranked inside the top 10.
Last week, after losing at home to the Green Bay Packers, they just barely dropped out of the top 10.
They no longer get the benefit of the doubt.
On Sunday, the Vikings got pummeled by an Indianapolis Colts team that lost to the Jacksonville Jaguars in Week 1. The offense was putrid, managing only 175 total yards and one garbage-time touchdown. Quarterback Kirk Cousins finished with all of 113 passing yards and three picks.
Heading into the 2020 season, the Vikings were viewed as a Super Bowl contender in some circles. After two games, it looks like the only thing they will be in contention for is a top-five draft pick.
The Vikings are struggling with the things they normally do well. All around, a hard-to-recognize Mike Zimmer team two weeks into the regular season.
Kirk Cousins has had a rough start because they are more dependent on him. The defense is the most disastrous it has ever been under Mike Zimmer. Minnesota needs to take down Tennessee at home in Week 3 to save the season.
Simply put, they're horrendous at just about every level … and now lose LB Anthony Barr (torn pec).
No. 19 (down 5 spots): Courtney Cronin – ESPN.com
The Vikings' offense doesn't look great right now, and poor time of possession has hindered the number of chances this unit has had. However, backup running back [Alexander] Mattison is going to be an important asset for Minnesota, particularly in the passing game, if and when the Vikings are able to turn things around. Mattison caught four passes in the season opener, and he is a nice outlet for Kirk Cousins in the short-to-intermediate game. If the Vikings can get Dalvin Cook going, that means more opportunities down the line for Mattison as an RB2.
Some teams were prepared for the strangest season ever, some weren't. One team doesn't really seem to care that the season has started
https://www.vikings.com/news/nfl-week-3-power-rankings-titans-vikings