NFL's Mike Silver Believes 49ers are NFC Favorites…
3 min read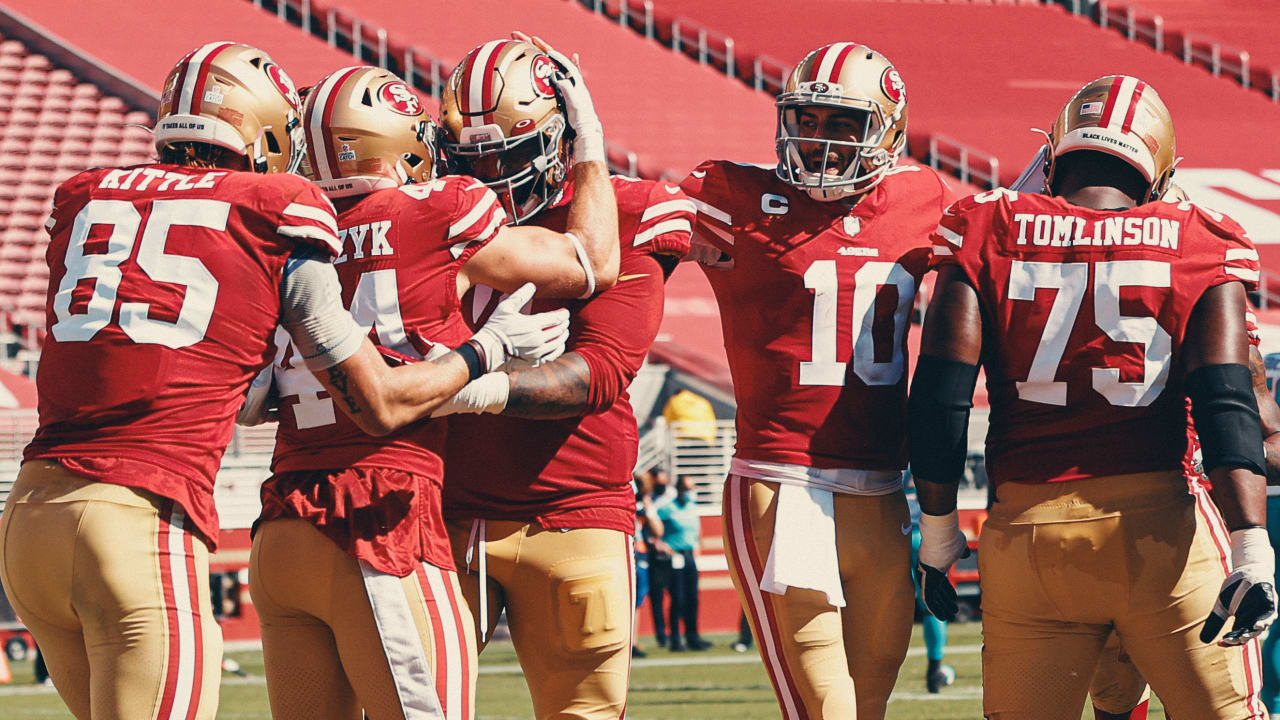 We're just a week into the new league year and national pundits have already begun casting their projections for the 2021 NFL season.
While not all analysts are on the 49ers train, Mike Silver has already established himself as the conductor. With the talent (and coaching) the 49ers possess in-house, the NFL Network analyst foresees San Francisco making a drastic bounce back from their uninspiring 2020 campaign.
"I think the 49ers are the favorite not only in the NFC West, but the NFC. And in the NFC West, I don't think it's close," Silver said on Around the NFL. "The 49ers, to me, are very much like the team that came very, very close to winning the Super Bowl. And I do write off last year to the insane wave of injuries they experienced. I know they might lose some guys. You get Nick Bosa back. If Jimmy Garoppolo ends up being the quarterback and can stay healthy. You see them trying to fortify what they have."
Despite a number of players hitting the open market, San Francisco expects to see a number of starters return in 2021.
A week into free agency, San Francisco managed to retain key starters on both sides of the ball in an effort to "keep the core together." San Francisco managed to re-sign cornerback Emmanuel Moseley to a thinned-out cornerback room. Strong safety Jaquiski Tartt helps shore up the secondary after signing a one-year deal to return to the team. Additionally, San Francisco managed to retain their starting nose tackle D.J. Jones.
Offensively, the 49ers followed suit locking up "offensive weapon" Kyle Juszczyk for the foreseeable future. One of the biggest moves of the 49ers offseason was the re-signing of left tackle Trent Williams to a massive six-year deal. San Francisco continued to fortify their O-line with the addition of former Atlanta Falcons six-time Pro Bowl center Alex Mack.
Through the first wave of free agency, the team continues to add depth at several key positions. The 49ers signed former Los Angeles Rams outside linebacker Samson Ebukam to emerge as a speed rusher off the edge. The team also added depth at necessary positions, including the signings of wide receiver Trent Sherfield, safety Tavon Wilson, tight end Daniel Helm and defensive lineman Zach Kerr.
Coming off of their 2019 Super Bowl run, the 49ers experienced an unprecedented number of injuries at nearly every position on the roster. In addition to bolstering a number of holes on the roster, San Francisco anticipates a healthy return of key starters, including Bosa, Garoppolo, George Kittle and Raheem Mostert to lend a hand to this once NFC-leading squad to "run it back."
"They re-signed fullback Kyle Juszczyk, which is huge," he added. "They've (got) Trent Williams back. I think the 49ers are going to be a force to be reckoned with and they start the NFC West derby right now on the very top."
https://www.49ers.com/news/49ers-nfc-west-favorites-trent-williams-garoppolo-bosa-kittle-mostert-nfl