Nick Bosa Named NFC Defensive Player of the Month…
1 min read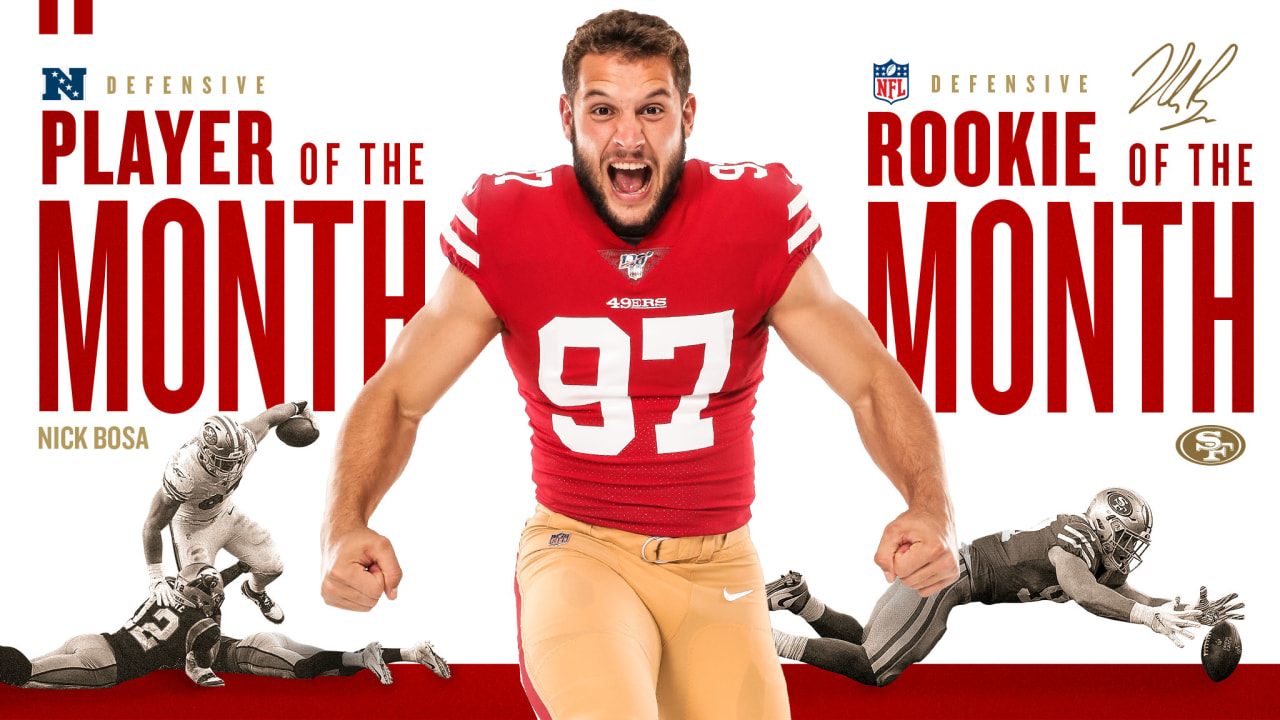 What a month it's been for rookie defensive lineman Nick Bosa. Bosa was nominated for his third Pepsi NFL Rookie of the Week honor and earned his second NFC Defensive Player of the Week nod following his dominant Week 8 performance against the Carolina Panthers. Now, he adds another notch to his growing list of attainments as Bosa has earned two new distinctions – NFC Defensive Player of the Month and Defensive Rookie of the Month for October.
From Weeks 5-8, Bosa has registered six sacks, 16 total tackles, nine tackles for loss, nine quarterback hits, a pass defended, a forced fumble, a fumble recovery and an interception.
"He's an incredibly poised player," veteran cornerback Richard Sherman said. "He's everything you can ask for. He's probably one of the best picks in 10 years.
"He plays like a 10-year vet. He plays with such a savviness and such a poise and such an aggression. You can tell he was coached up great at a young age. He's an incredible talent. And he's so humble. A humble nice guy."
https://www.49ers.com/news/nick-bosa-nfc-defensive-player-of-the-month-rookie-of-the-month