No Offense, But Cardinals, Kliff Kingsbury Still…
2 min read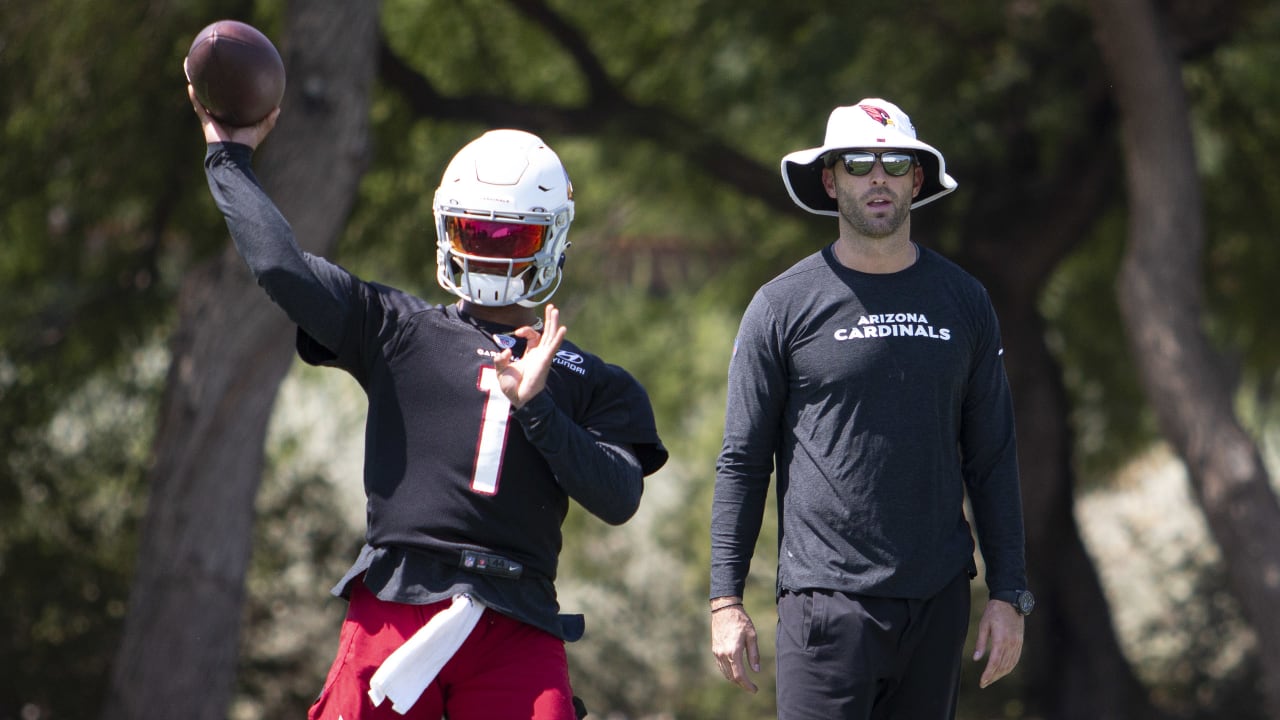 The offseason and preseason work over, the Cardinals officially had their first regular season practice Monday, yet there is still a mystery surrounding the offense that coach Kliff Kingsbury will unveil Sunday against the Detroit Lions.
Whether that will be an advantage, Kingsbury acknowledged Monday, "I don't know."
"You can go back and see stuff I did the last 10 years in college, not that this is what that'll look like or not," Kingsbury said. "But it's not like this is my first year of calling plays in football."
That doesn't mean the Cards are going to stop playing coy – "You'll have to see Sunday," running back David Johnson said when asked about what the offense will look like – or tamp down the excitement the players have to finally get to run it.
"I think Kliff and the guys have done a great job keeping it under wraps," running back Chase Edmonds said. "We've kept it really vanilla, super vanilla and super basic in preseason. After seeing some of the install plays we have, it's very creative. I can't wait for the opening up … it's kind of like Christmas, or Christmas Eve-type of deal."
Some of the Cardinals' coaches have been working on Lions' prep fully since the third preseason game in Minnesota ended. Kingsbury said the initial Lions' study began in the summer, but as the Lions don't know exactly what Kingsbury will do on offense, the Cardinals can't be certain how Lions coach Matt Patricia will tweak his defense from his rookie head coaching season.
https://www.azcardinals.com/news/no-offense-but-cardinals-kliff-kingsbury-still-aren-t-revealing-much