Now With Bears, Matt Eberflus Thankful For What He…
3 min read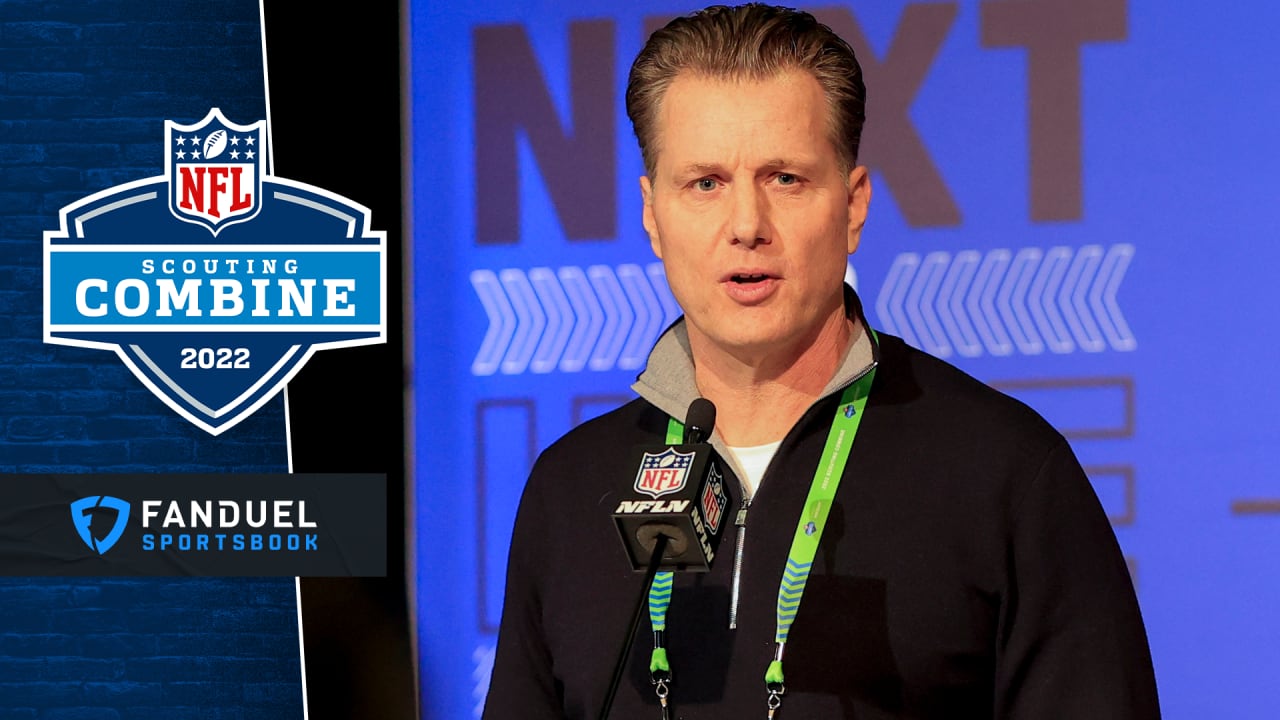 As Matt Eberflus gets his bearings – pun very much intended – in Chicago, he's putting to use some of the lessons he learned from Frank Reich over the four years the pair spent together in Indianapolis.
Eberflus was Reich's defensive coordinator from 2018-2021 before being hired as the Chicago Bears' head coach earlier this year. And as a head coach who has experience on one side of the ball – for Eberflus, defense – there are some valuable things he picked up from Reich, whose background was on offense before being hired by the Colts.
"Frank's been great," Eberflus said. "And I think more importantly Frank, being in the process of being a head football coach, has really helped me to be able to look at both sides of the ball and what he did. He was the head coach as an offensive coach, so the defense, when I was the defensive coordinator, it was outstanding. He was supportive, he would give ideas, he and I would sit and visit and he was just outstanding."
For Eberflus, that collaborative, supportive approach is something he's taking to working with his coordinators in Chicago –– offensive coordinator Luke Getsy, defensive coordinator Alan Williams (formerly the Colts' safeties coach) and special teams coordinator Richard Hightower.
"He was a great example for me for what I could be to not only Luke but also Alan and H.T.," Eberflus said. "Frank's a great example that way and I learned a lot from Frank."
Colts general manager Chris Ballard, too, said he's confident Eberflus can use those lessons to find success with the Bears.
"I think they got a good one," Ballard said. "He'll do great work in Chicago like he did here in Indy." 
Wrapping up a few things from earlier this week at the Indianapolis Convention Center:
Ballard said Tuesday he's had some "good talks" with Jack Doyle but said the longtime Colts tight end hasn't made a decision on whether to retire or not. Wide receiver T.Y. Hilton, though, recently expressed a desire to continue playing.
Reich didn't know Gus Bradley before hiring him, but a pair of mutual friends helped bring the longtime defensive coordinator to Indianapolis. "I knew a ton about him because of my relationship with Nick Sirianni and Philip Rivers, who were with Gus at length," Reich said. "I used to kid those guys that I used to get jealous about how much they used to talk about Gus about what a great person and what a great coach he is. I've seen that in the couple of weeks we've been together. This is a guy who totally fits our culture. I think he's going to bring a dynamic to our defense that's going to help us elevate. I think we've played some really good defensive football over the last four years and I'm expecting that we'll continue to get better."
Notre Dame quarterback Jack Coan discussed his experience at the East-West Shrine Bowl, where he worked with Colts offensive coordinator Marcus Brady and tight ends coach Klayton Adams. "It was a lot of fun for me learning from the Colts' coaching staff," Coan said. "I feel like I learned a lot in that short period of time, just as far as new pass concepts, the way things are sort of run in the NFL. Overall for my development, it helped a lot."
https://www.colts.com/news/matt-eberflus-head-coach-chicago-bears-frank-reich-2022-nfl-combine