Pair of Vikings Named to PFF's 1st-Quarter All-Pro…
2 min read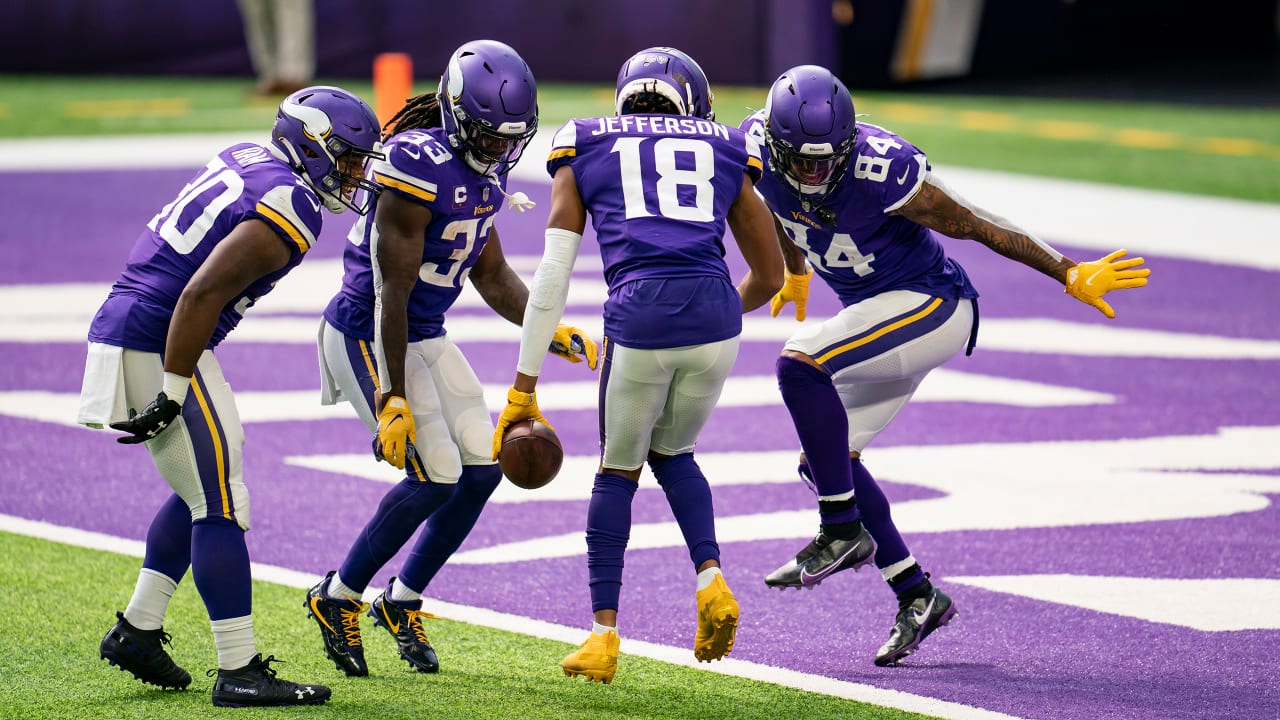 Vikings wide receiver Adam Thielen was listed on PFF's Second Team with a grade of 87.6.
Thielen has a team-high 20 catches and has 284 receiving yards and four touchdowns so far in 2020.
Vikings safety Harrison Smith was also a Second-Team selection with a grade of 78.1.
He has an interception, two passes defensed and a tackle for loss this season.
Doepner earns awards from MSP Business Journal
A Vikings employee has earned recognition from the Minneapolis/St. Paul Business Journal.
Anne Doepner, who is the team's Director of Inclusion & Employee Investment, was recently recognized for her work promoting diversity and inclusion for all within the Twin Cities communities.
Mollee Francisco of the Business Journal highlighted Doepner's impact on the organization.
Last year, Doepner took on the position of director of inclusion and employee investment for the NFL club after nearly 13 years as its director of football administration, where she negotiated player contracts and managed the salary cap for the Vikings. At the time, Doepner was one of only two women in the entire NFL negotiating player contracts. Now she is working to create programming and structure from the ground up to help the Vikings lead in areas of equity and inclusion.
Doepner is a wife and mother of two, and she founded the Twin Cities chapter of Women in Sports & Events in 2017.
She was asked what advice she would give to young women today.
"Be your own advocate," Doepner said. "Don't wait around for an opportunity to be handed to you. Look for the areas in which you can contribute or add something and then go get it. Even if it scares you or you don't feel quite ready — go get it anyway!"
Doepner also leads the Vikings Diversity and Inclusion Council, which is comprised of eight internal staff members.
https://www.vikings.com/news/pair-of-vikings-named-to-pff-s-1st-quarter-all-pro-team