Patrick Peterson Returns To Cardinals After…
2 min read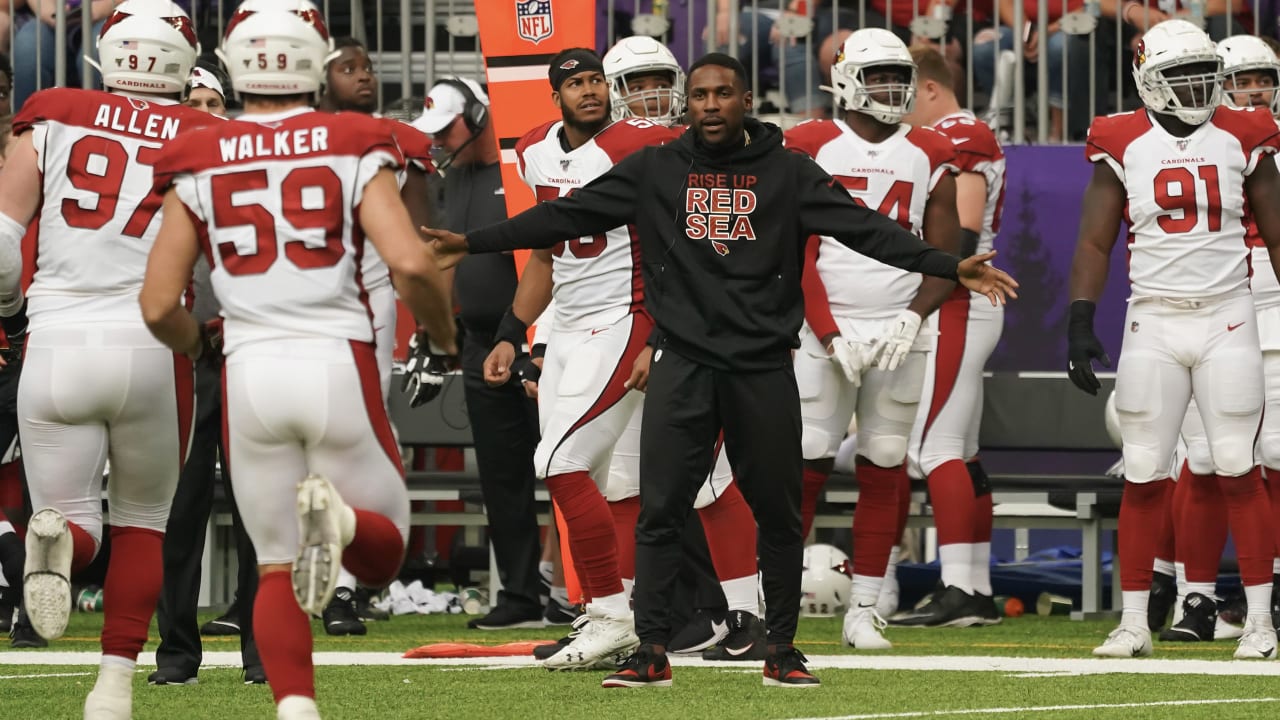 Patrick Peterson was back at the Dignity Health Arizona Cardinals Training Center Monday, his six-game suspension over at a time when the Cardinals could certainly use a Pro Bowl cornerback.
Defensive coordinator Vance Joseph made that clear when he was asked last week where his unit missed Peterson the most.
"Your best player?" Joseph said. "Every down."
Once Peterson's suspension was announced in May for violating the NFL's policy on performance enhancing drugs, it was clear the Cardinals would take a hit on defense. That was long before they suffered other setbacks – the abrupt release of defensive lineman Darius Philon after an arrest, the broken leg of fellow starting cornerback Robert Alford, and the disappointing play (and subsequent release) of veteran safety D.J. Swearinger.
Now they get to add Peterson back.
"The last six weeks, life has been different, as far as not going to the office this time of year," Peterson said. "Watching the games on TV on Sundays was kind of different for me.
"I've been training my tail off. … I was tucked way grinding, in a happy place, and now that the time has come for me to return, I can't wait to put all that hard work and grind and dedication on the field now."
Coach Kliff Kingsbury said the Cardinals already have worked through a plan with the team's athletic trainers and strength coaches to prepare Peterson – who has been working out on his own, but was barred from the team facility or talking football with anyone in the organization.
"We know he's been working hard and will be ready physically," Kingsbury said. "We just have to get him caught up on some things. He's a unique talent, so we're going to put him back in and get him rolling as quickly as possible."
Rookie Byron Murphy and Tramaine Brock have been starting at cornerback, with Brock sliding into the slot with Kevin Peterson as the other outside corner when the Cardinals are in nickel. Murphy figures to remain as the starter with Patrick Peterson. Kingsbury said the rest of the roles will be determined.
But Peterson unquestionably will change the dynamic on the back end.
"The ability to just say, 'you've got this guy' and help in other areas, that's a big positive," Kingsbury said. "When you have a dominant player like him, you can put him on the best receiver and try to help the coverage in other areas."
https://www.azcardinals.com/news/patrick-peterson-returns-to-cardinals-after-suspension